The last six months were the coldest on record in Antarctica
Antarctica's last 6 months were the coldest on record – CNN
PBS responds by saying Antarctica is melting and cities are going to drown.
Melting of the Thwaites Glacier could rewrite the global coastline | PBS NewsHour
Obama will be disappointed to learn that experts say his new $12 million home is about to drown.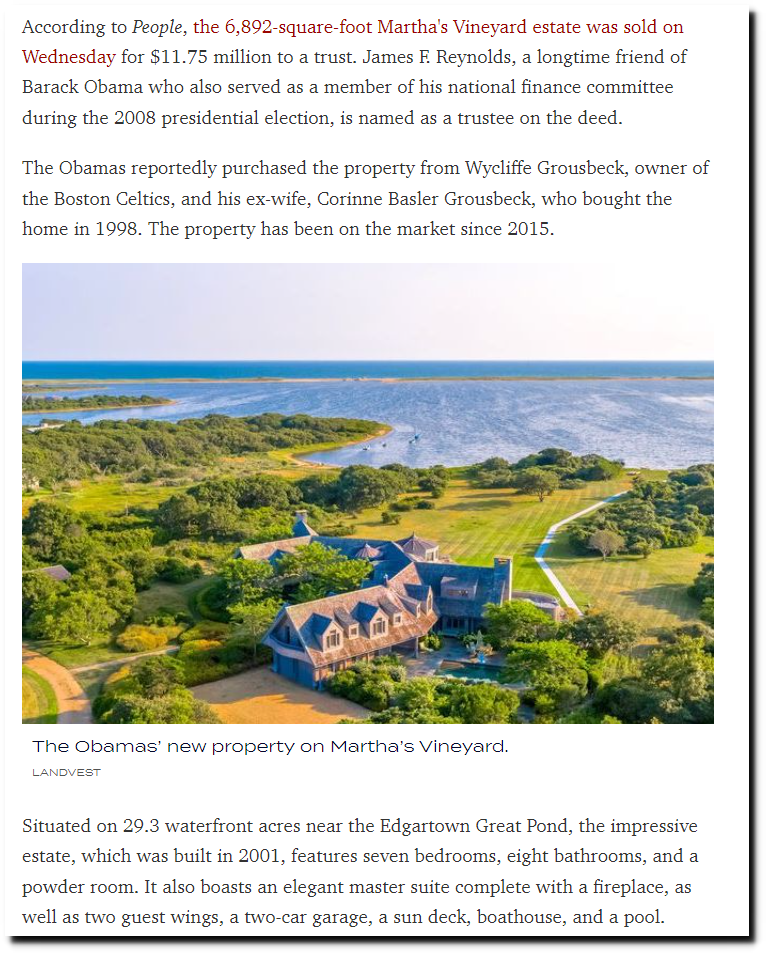 Barack & Michelle Obama Martha's Vineyard Mansion, House Details, Photos, Price
The press now has been reporting the same story for a century.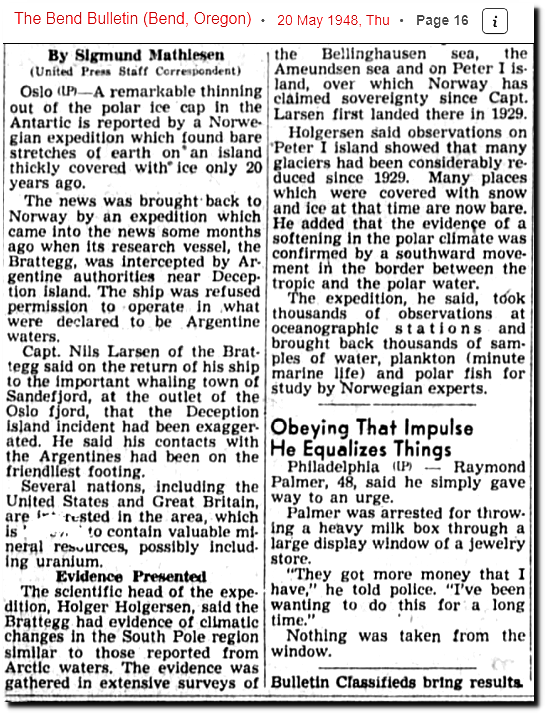 20 May 1948, Page 16 – The Bend Bulletin at Newspapers.com
" the Great Ice Barrier which fronts the continent with a wall of ice for 250 miles has receded at least 30 miles since it was first seen and surveyed. Sir James Ross, who went out on the earliest Antarctic expedition of the nineteenth century, and those who followed him, left clear descriptions of this tremendous ice frontage and its position. It was a cliff 150ft. high and 1000ft. thick. But now it appears to be continuing its century-long process of shrinking; and that process may have been going on for centuries.

The shrinkage of the Alpine glaciers of Europe is a well-known and care-fully measured fact."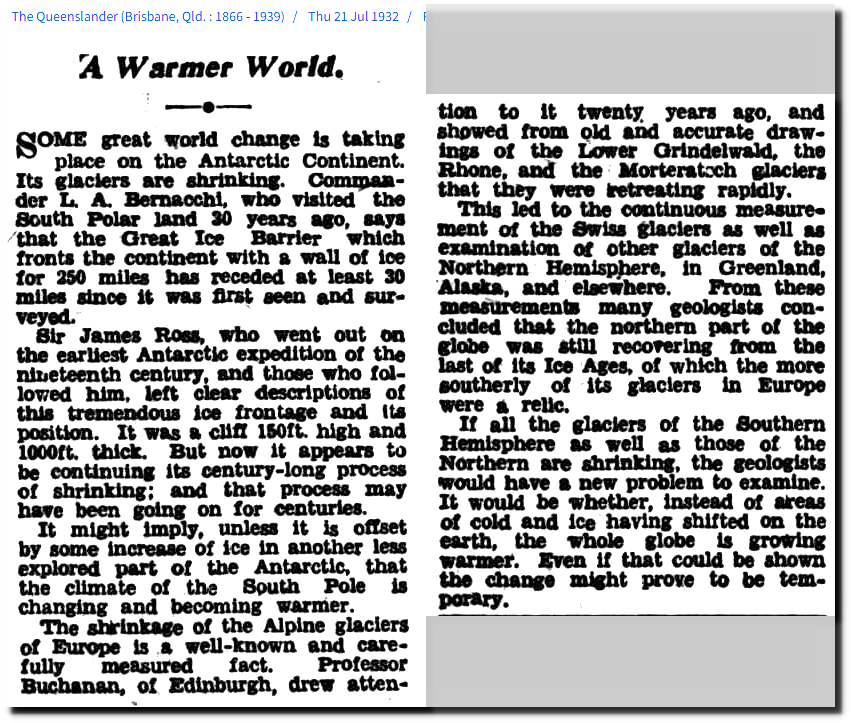 21 Jul 1932 – A Warmer World. – Trove
Scientists Are Watching in Horror as Ice Collapses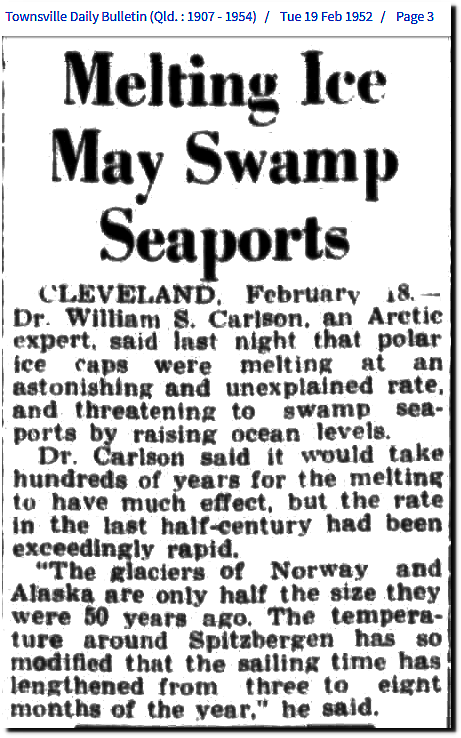 19 Feb 1952 – Melting Ice May Swamp Seaports – Trove
On January 20, 1977 it snowed in Miami.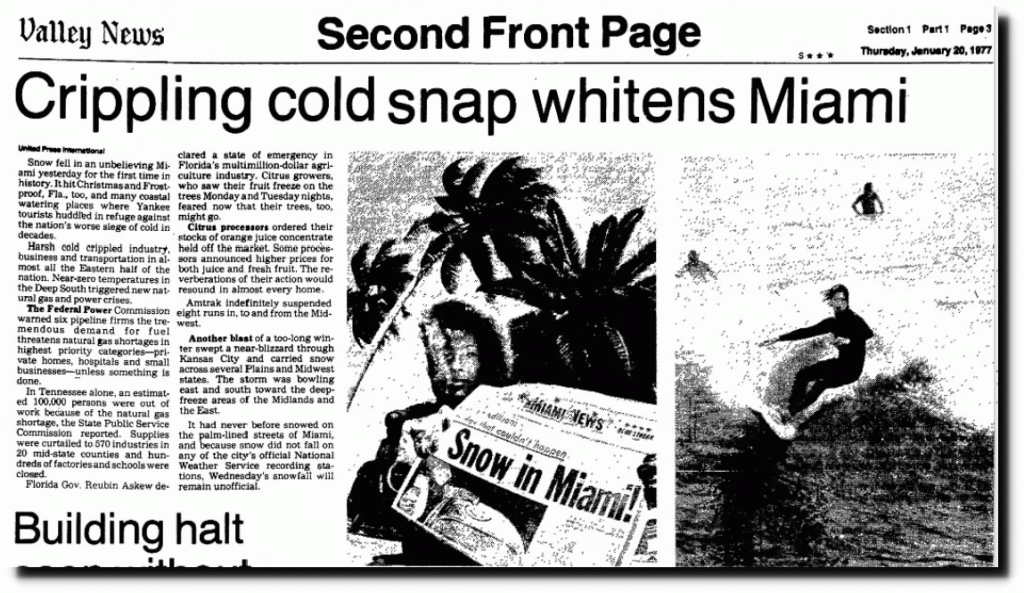 20 Jan 1977, Page 3 – Valley News
Three days later climate scientists were predicting the collapse of the West Antarctic Ice Sheet.
"We're doing about the most we can do right now to study the possible collapse of the west ice sheet," said Dr. Richard Cameron, NSF program manager for glaciology. "It has become an area of concern because we could be on the brink of a rise in sea levels."

We're seeing the west ice sheet on its way out," said Cameron. "It seems to be doing something completely different than the east ice sheet. It has nothing to do with climate, just the dynamics of unstable ice."