https://www.theguardian.com/environment/2023/oct/28/doctors-from-around-the-world-unite-to-call-for-urgent-climate-action
Australian Associated Press
Global health bodies are demanding international governments urgently phase out fossil fuels and fast-track renewable energy as health professionals increasingly see patients suffering from harm caused by climate change.
The world's leading GP and health bodies, representing more than three million health professionals worldwide, will deliver an open letter on Saturday calling for urgent action against climate change to protect the health of communities.
"We the family doctors, doctors and health professionals of the world call on world leaders to take urgent action to safeguard the health of global populations from the climate crisis," the open letter reads.
Signatories from 39 leading health bodies, including Australia's peak body for GPs and rural medicine, say they're already seeing widespread impacts on human health caused by climate change in their patients.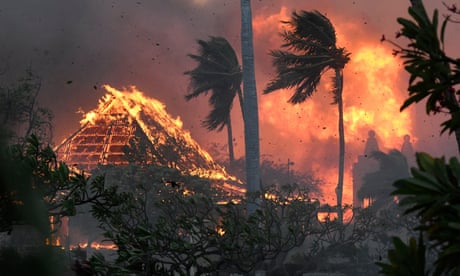 "As frontline health workers, we are increasingly responding to health emergencies triggered by the climate crisis," they say.
"Yet in the face of increasing harm and suffering, new fossil fuel resources continue to be developed and greenhouse gas emissions continue to rise."
The signatories include health bodies from Canada, India, Europe, Pacific nations and the UK, who are demanding all governments end the expansion of any new fossil fuel infrastructure and production, phase out existing fuels, remove subsidies and invest in renewable energy.
"If we are to have any chance of limiting warming to 1.5C and halting the escalation of the climate health emergency, we must end the proliferation of fossil fuels," the letter says.
#
Related: