https://realclimatescience.com/2023/07/unprecedented-propaganda/
Unprecedented Propaganda
"Record-breaking temperatures are hitting multiple cities. Phoenix recorded an unprecedented nineteen consecutive days over 110 degrees. Death Valley reached 128 on Sunday. Records are falling everywhere. It's not your imagination: This is not a typical summer."
Is climate change to blame for summer 2023's record heat? Yes.
The percent of stations reaching 95F in the US is currently the lowest on record.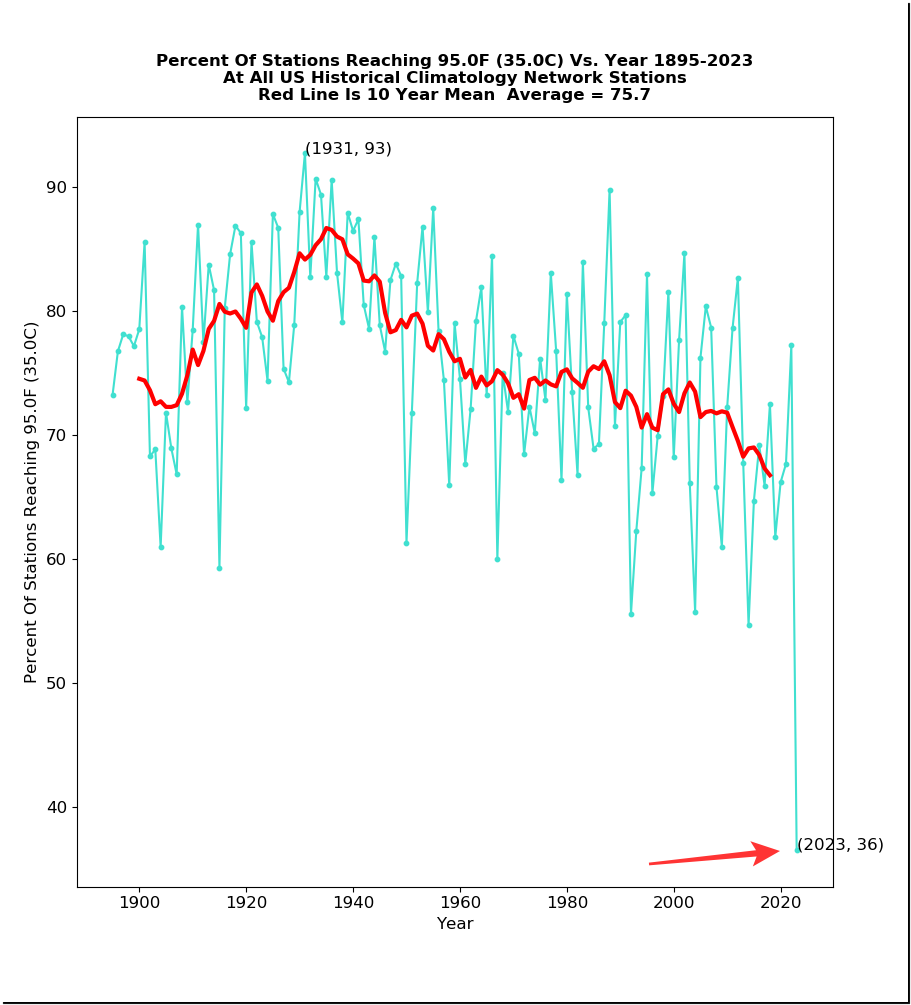 Phoenix previous record of 18 consecutive days over 110F was set the same week Time Magazine was warning of new ice age.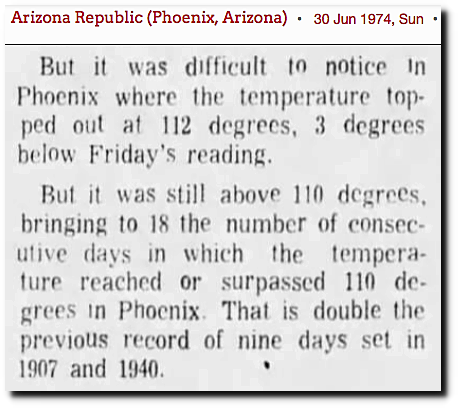 30 Jun 1974, Page 31 – Arizona Republic at Newspapers.com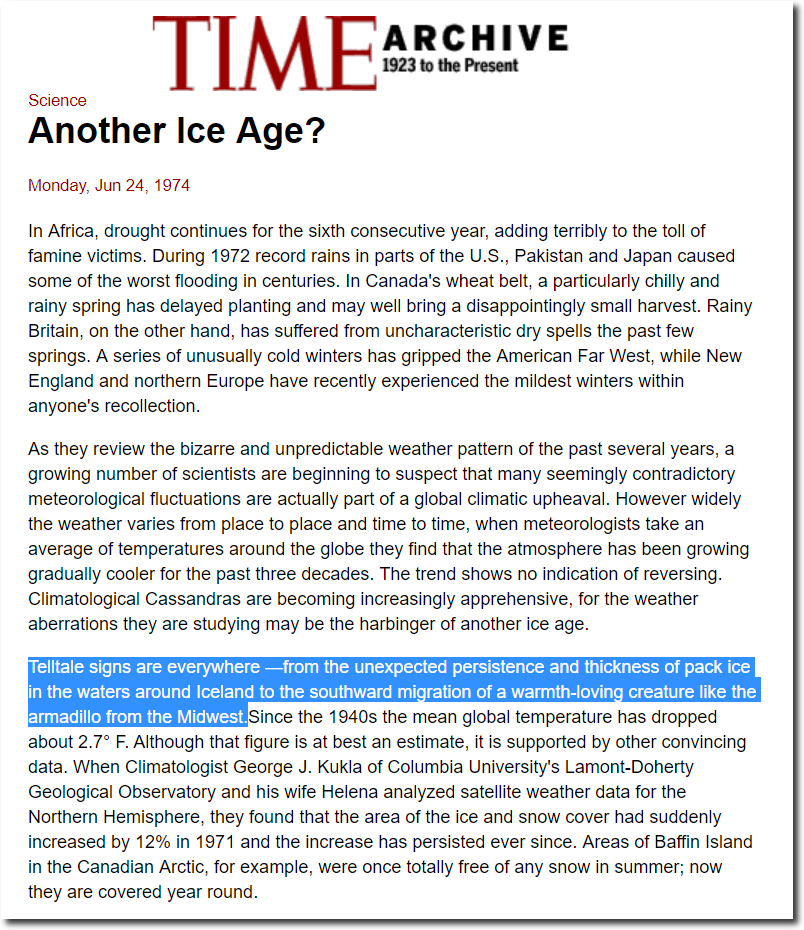 TIME Magazine Archive Article — Another Ice Age? — Jun. 24, 1974
Death Valley had six consecutive days over 128F in 1913.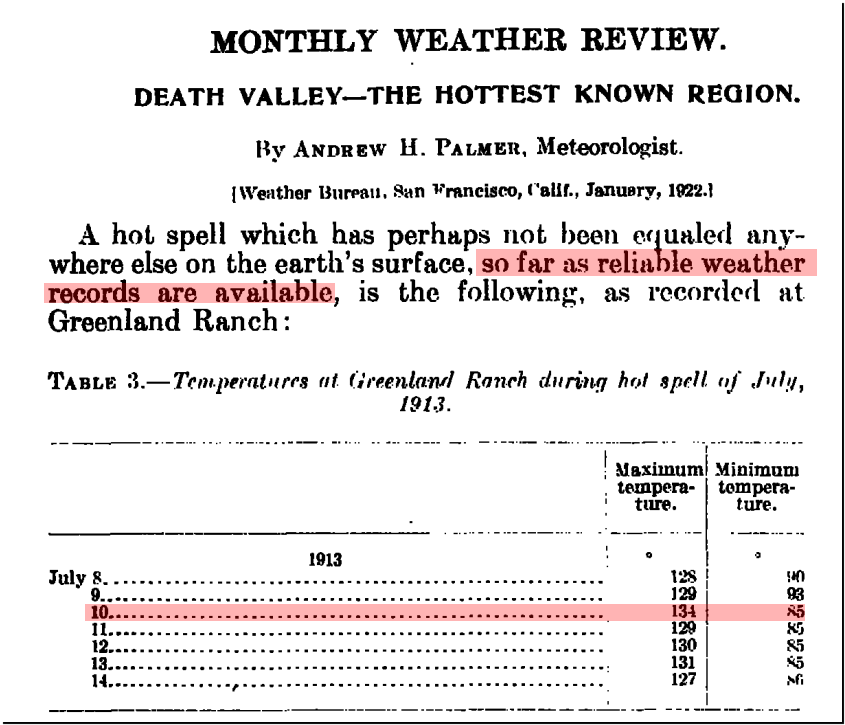 #
Phoenix' population started to rapidly increase during the 1950s, due to the widespread availability of air conditioning.  UHI effects have caused summer nighttime temperatures there to become much higher than the surrounding desert.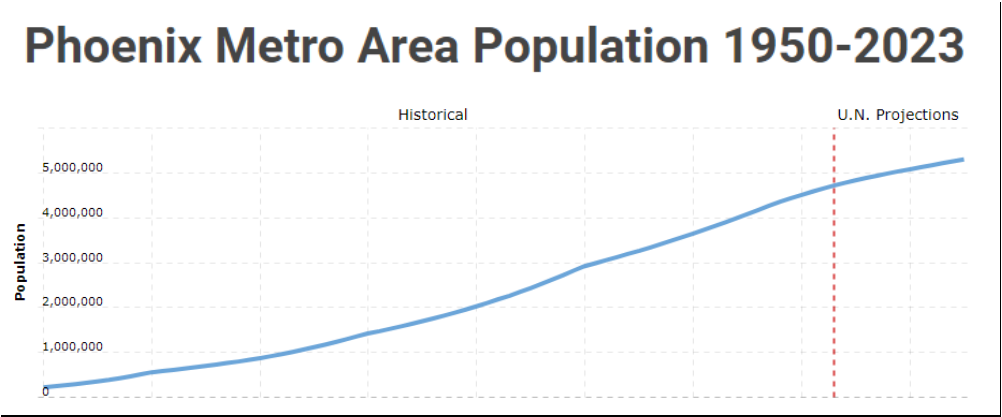 Phoenix Metro Area Population 1950-2023 | MacroTrends