https://threadreaderapp.com/thread/1487251701480443915.html
The bridge that just collapsed in the city of Pittsburgh was set to be restored in 2016. Instead of replacing the completely rusted out supports, they diverted the money to bike lanes, green energy programs and lanes for self driving cars. 
Instead of replacing the support beams they used cables and diverted the money to woke shit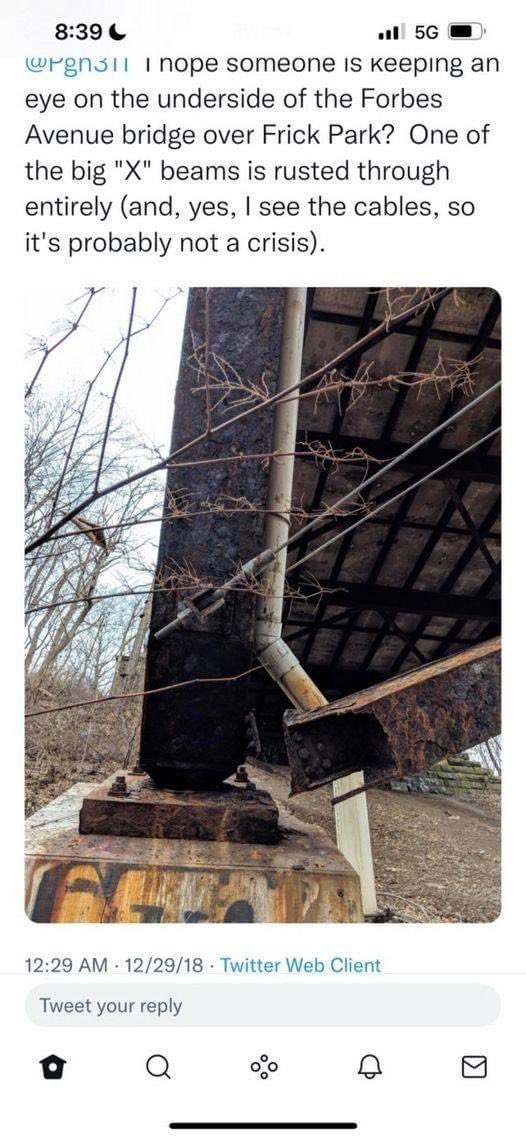 Pittsburgh has 446 bridges. The most in the world. Almost 40% of them are currently in poor condition. Meanwhile, over 40 years of democratic leadership has diverted funds to art projects, bike lanes and incentives for Silicon Valley tech companies to headquarter here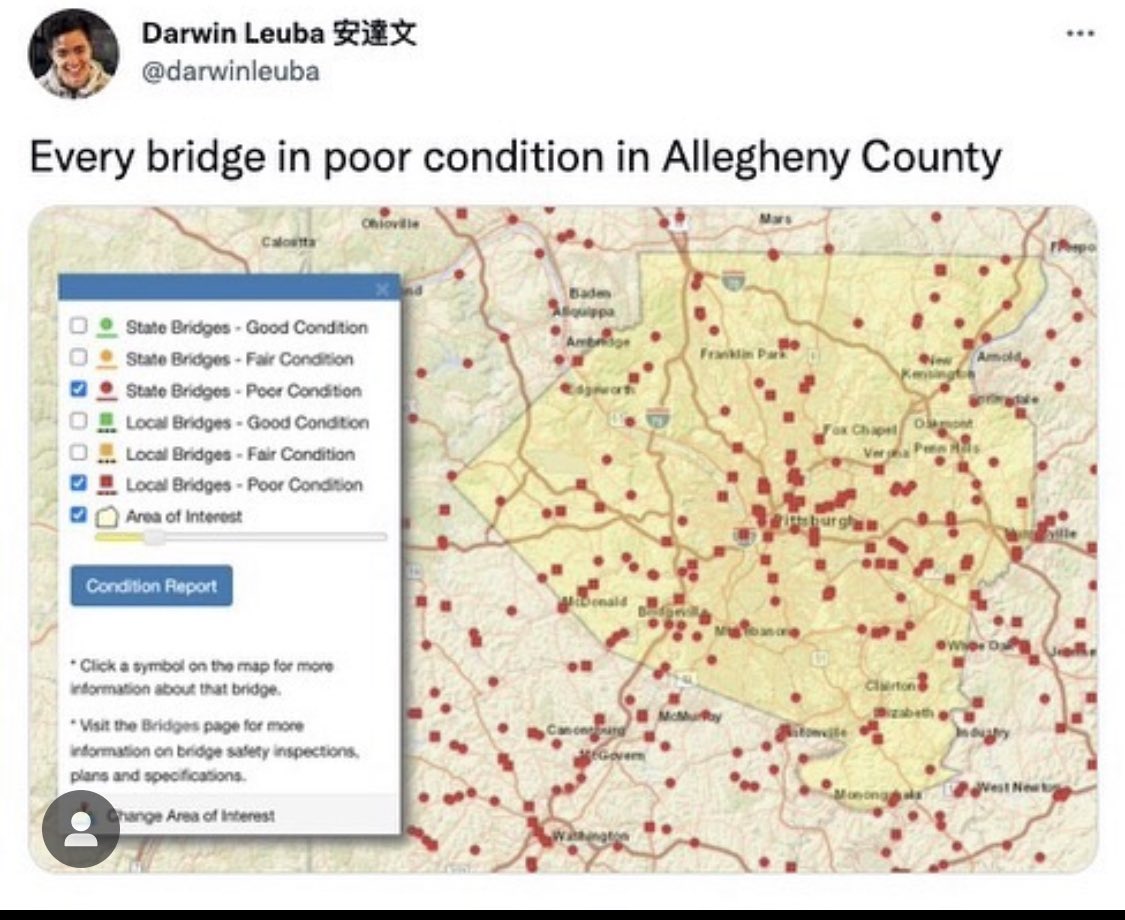 There's a website where people can post requests to repair roads and bridges in Pittsburgh. This was posted 3 years ago and listed as "closed."
The bridge collapsed today.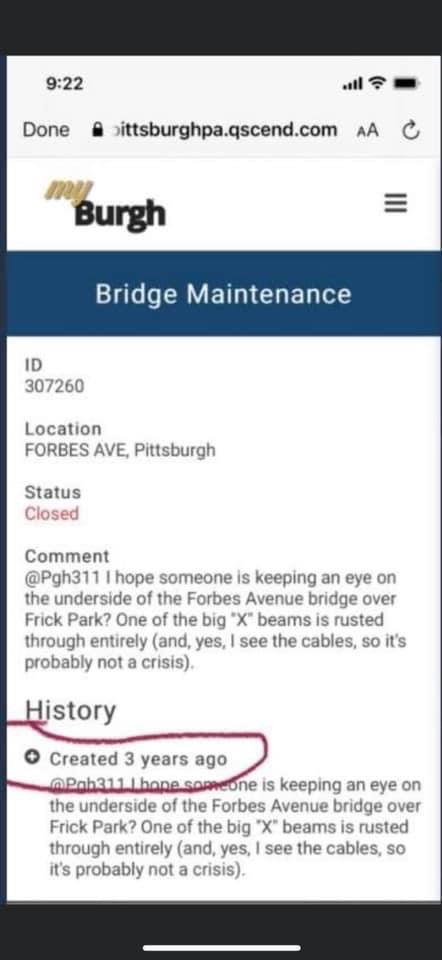 A sink hole opened up in the middle of the city and swallowed a port authority bus just a few years ago. The bus remained for weeks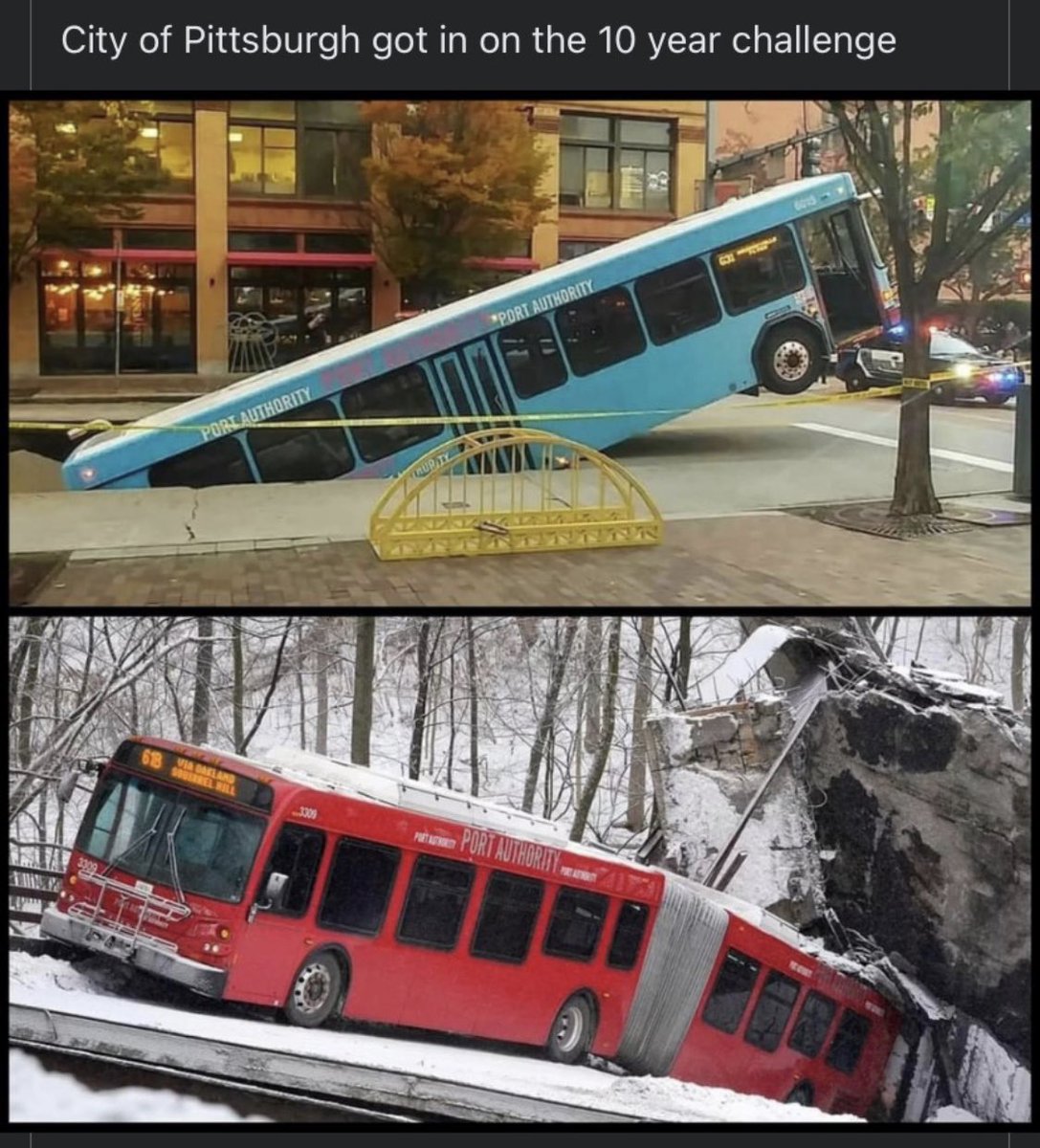 For years, several bridges had nets or other structures to catch falling concrete coming off the bridges from smashing onto highways below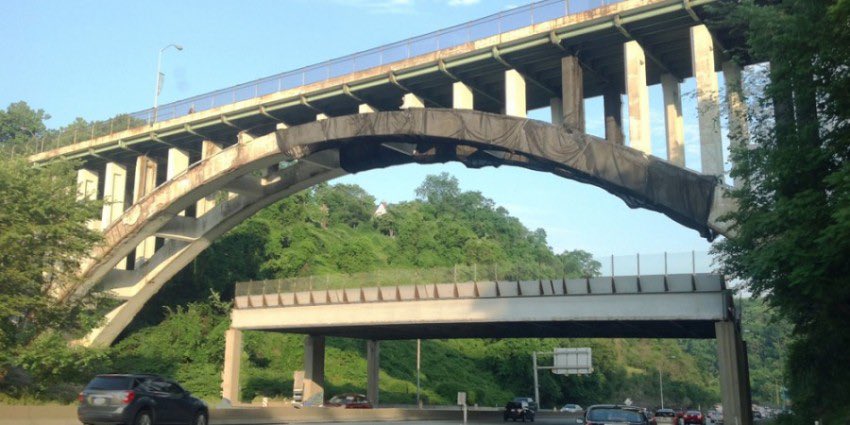 Pennsylvanians pay some of the highest gas taxes in the country, almost $1 a gallon, supposedly to support infrastructure. The infrastructure routinely ranks at the bottom of the country. Before anyone blames it on salt and cold weather, some of the best roads are in South Dakota 
While infrastructure crumbled and crime skyrocketed, Pittsburgh city leaders spent their time pursuing universal basic income initiatives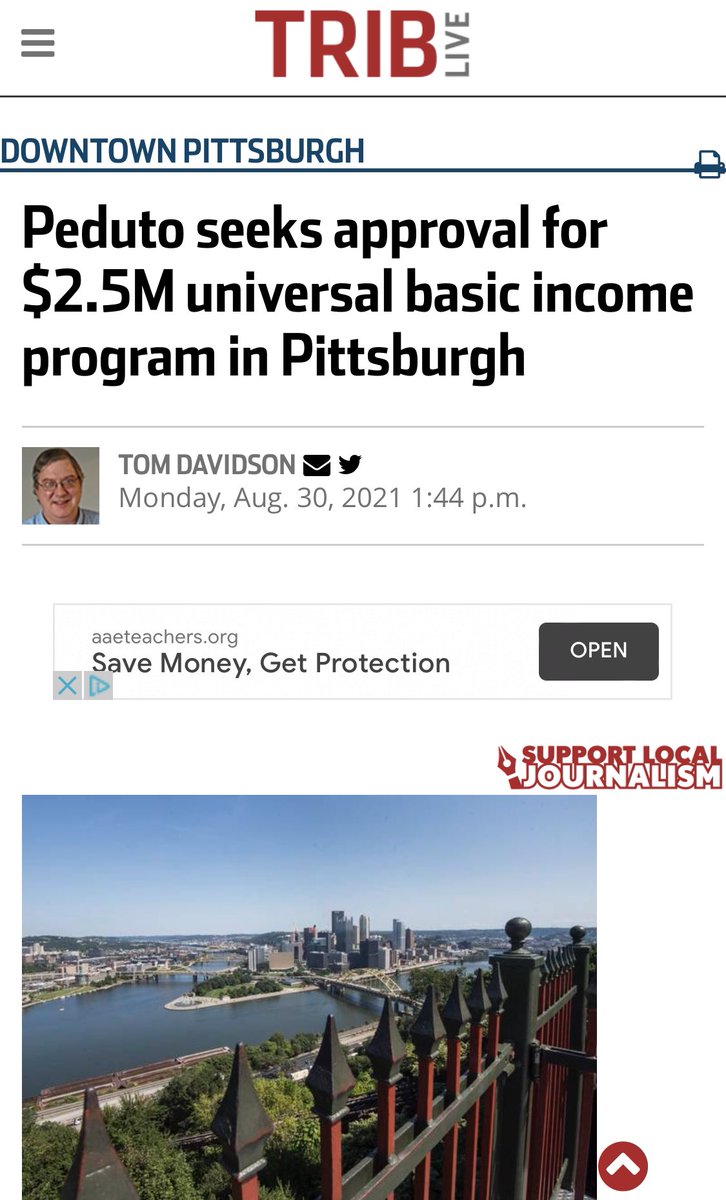 In 2012, Obama announce a huge infrastructure plan and "shovel ready jobs." Pittsburgh was granted millions of dollars in funds. Instead of repairing bridges, they spent over $500 million to build 25 miles worth of light rail to carry people to Steelers games for free. 
The North Shore Connector ranks 3rd in the country on the list of most wasted stimulus fund projects. 
Correction. $500 million for 1.2 miles of light rail. The entire light rail system in the city is 25 miles. 
I'll repeat that. Over $500 million federal dollars to built 1.2 miles of light rail while bridges crumbled all over the city 
Jfc. "AcKtUaLlY the money went to the state police" turds can go. Idgaf where it went, I care where it DIDNT go, you strawman arguing slugs.
The thread has caught the attention of other people in the know involved with PennDot. While they were mismanaging funds and letting infrastructure collapse, this was their internal focus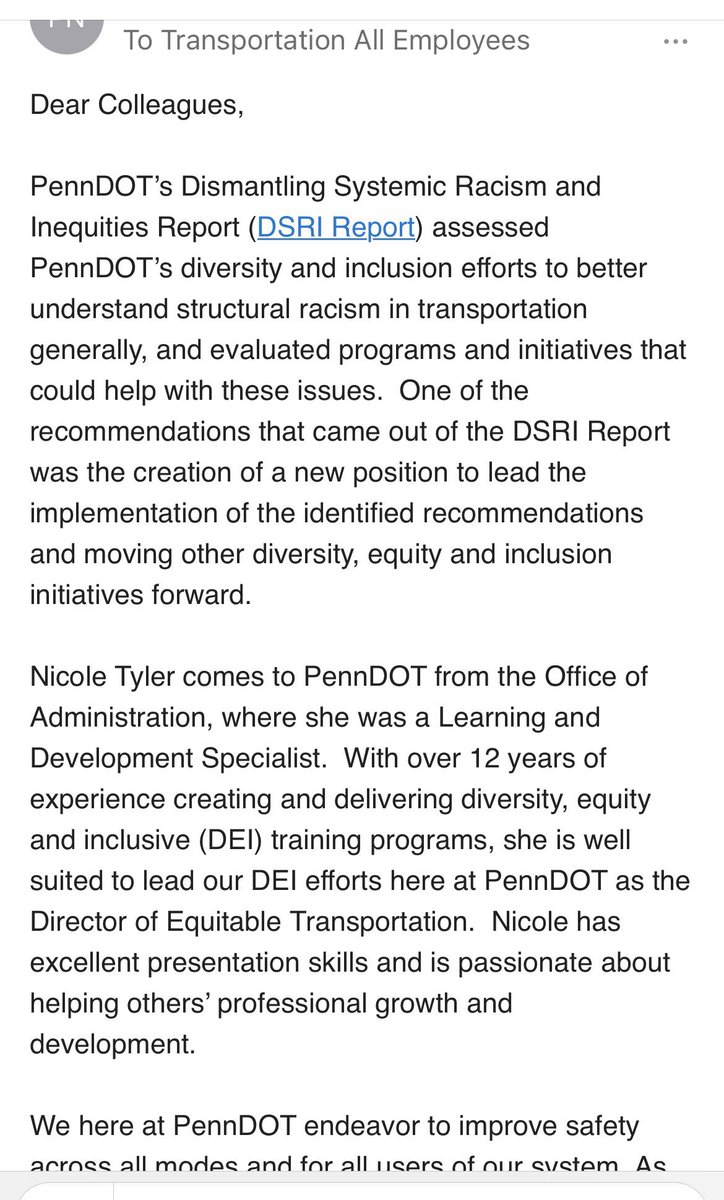 Why are communists trying to argue with me about bike lanes as if I care about their opinions? Bruh. I don't even consider you a person 😂 
• • •