We are filing a legal petition to the UN secretary-general urging him to declare the climate crisis a global level 3 emergency – the UN's highest category.#FaceTheClimateEmergency https://t.co/XKGmHYABSg

— Greta Thunberg (@GretaThunberg) November 10, 2021
https://www.theguardian.com/environment/2021/nov/10/youth-activists-petition-un-to-declare-systemwide-climate-emergency?utm_term=Autofeed&CMP=twt_gu&utm_medium&utm_source=Twitter#Echobox=1636528594
Youth activists petition UN to declare 'systemwide climate emergency'
Exclusive: Greta Thunberg among young people filing legal suit for climate crisis to be declared a global level 3 emergency
Greta Thunberg and youth climate activists from around the world are filing a legal petition to the UN secretary-general urging him to declare a "system-wide climate emergency".
As Cop26 enters its final days, climate campaigners were due to file a legal document on Wednesday calling on António Guterres to use emergency powers to match the level of response adopted for the coronavirus pandemic by pronouncing the climate crisis a global level 3 emergency – the UN's highest category.
As well as the Swedish climate campaigner – who on Friday declared Cop26 "a failure" and a "greenwash festival" as she called for drastic annual emissions cuts addressing protesters in Glasgow – the group of 14 includes Ranton Anjain and Litokne Kabua from the Marshall Islands, Ridhima Pandey from India, Alexandria Villaseñor from the US and Ayakha Melithafa from South Africa.
…
In an advanced draft of the petition, seen by the Guardian, the activists call on the secretary-general and other UN agencies to "mobilise a UN comprehensive response to the climate emergency". They also urged them to appoint a crisis management team to "oversee immediate and comprehensive global action on climate".
Citing the action taken by Guterres and the Inter-Agency Standing Committee (IASC), the UN's humanitarian coordination forum, in response to Covid-19, they argue: "The climate emergency – which threatens every person on the planet into the foreseeable future – is at least as serious a threat as a global pandemic and similarly requires urgent international action."
Scott Gilmore, a human rights lawyer at the law firm Hausfeld and lead counsel on the case, said an emergency declaration could lead to the creation of a special body, or a "climate tsar", to coordinate efforts across UN agencies.
He said: "That's one of the great lessons that was learned from the Covid response. The World Health Organization was tasked with leading the response but they were given the organisational support and an infrastructure within the United Nations.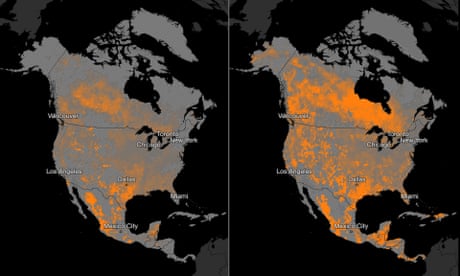 "The secretary-general has really taken the lead over the past few years on pushing states to declare national climate emergencies," he added. "The UN has not taken that step yet. The view of the petitioners in this case is that now is the time."