CNN says that rain fell in the center of the Greenland ice sheet for the first time ever and a few hours of weather proves climate change.

Greenland: Rain fell at summit for first time on record – CNN
The same thing happened in 1933 and 1950.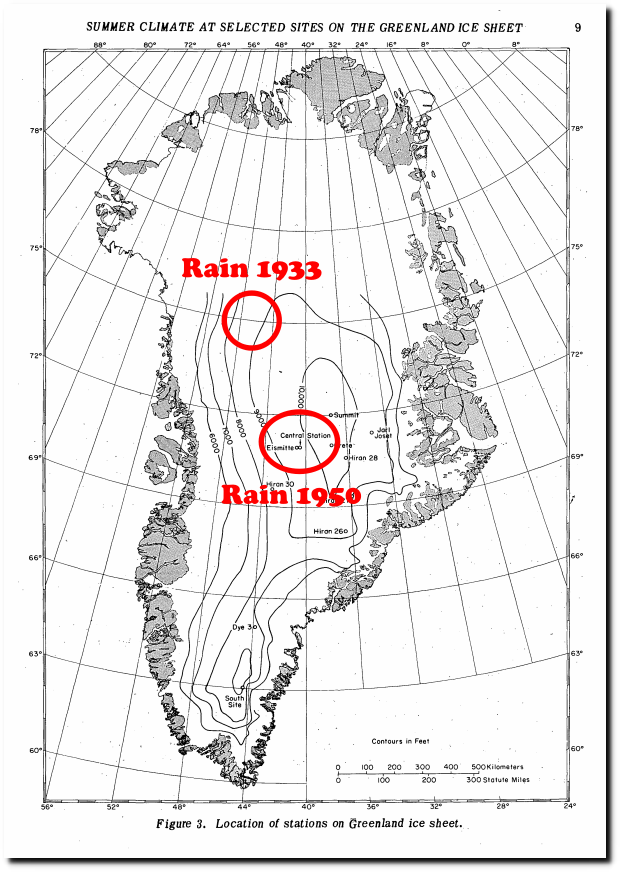 SR-216 SUMMER CLIMATE AT SELECTED SITES ON THE ROSS ICE SHELF AND THE GREENLAND ICE SHEET
The Greenland surface mass balance has been above average for three out of the past five years.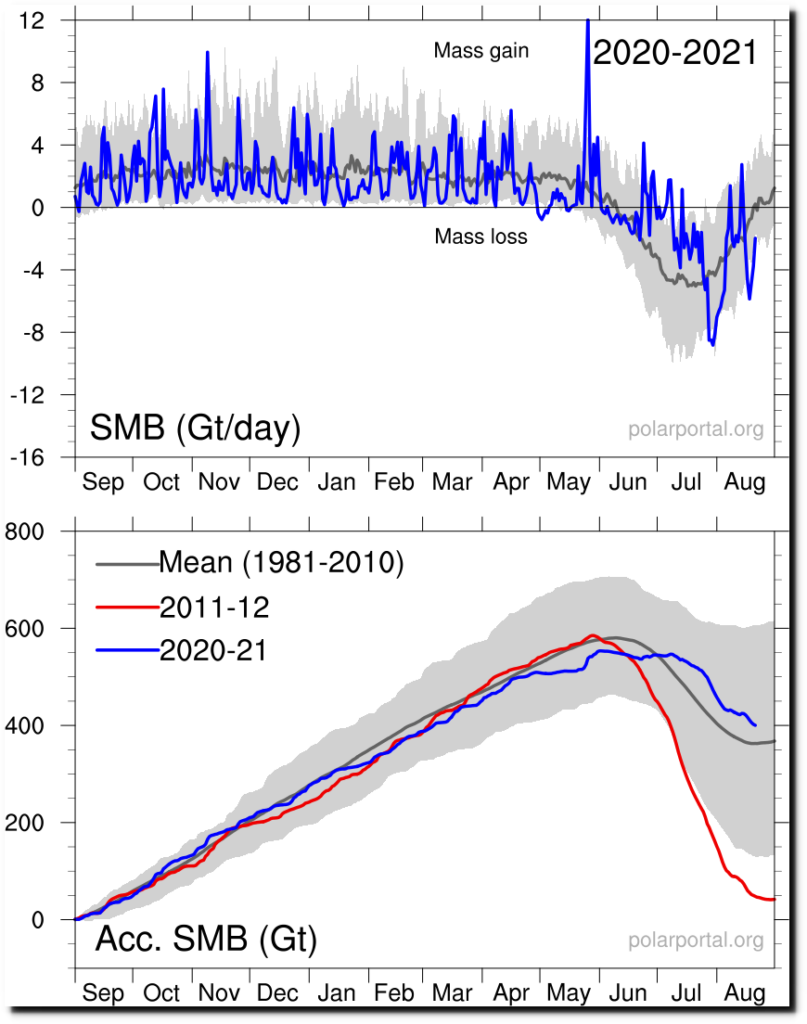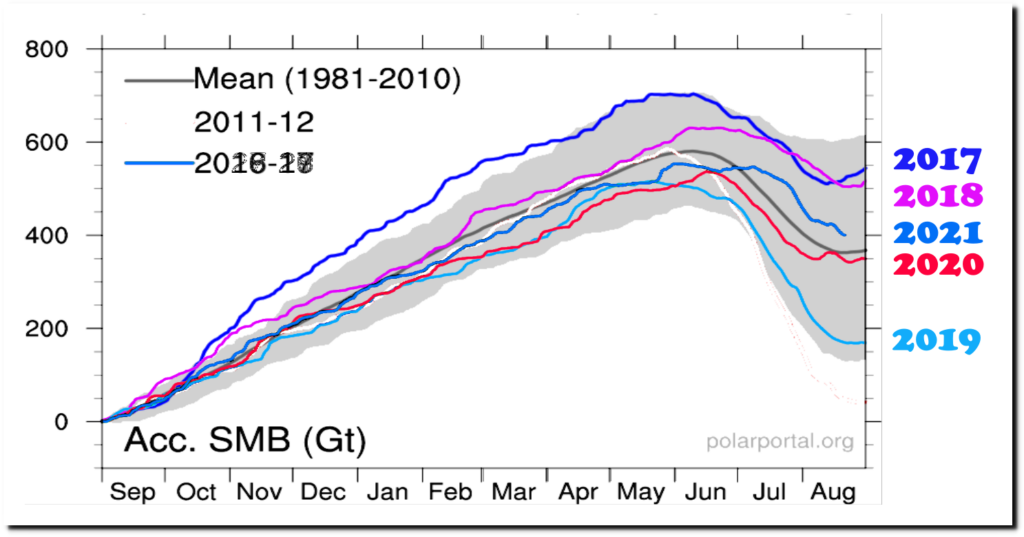 SMB_curves_LA_EN_20200831.png
SMB_curves_LA_EN_20190831.png
SMB_curves_LA_EN_20180831.png
SMB_curves_LA_EN_20170831.png