https://junkscience.com/2021/04/wapos-fake-news-fable-of-the-origin-of-environmental-racism/
WaPo's fake news fable of the origin of 'environmental racism'
Washington Post 'reporters' Darryl Fears and Brady Dennis falsely report (Web | PDF) the 1982 story of Ben Chavis and the coining of the term "environmental racism."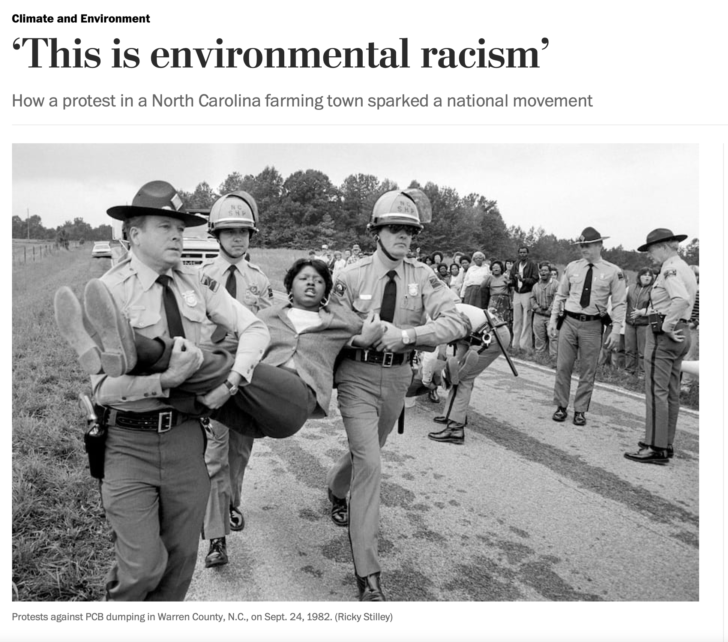 So here is the WaPo's fable.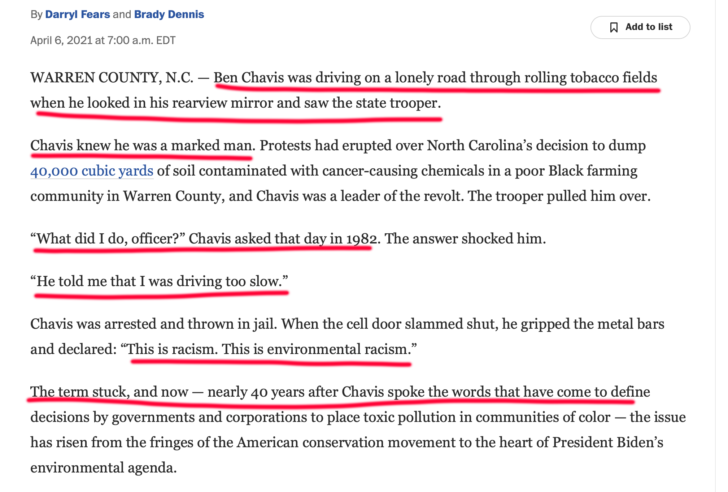 So according to the WaPo, Chavis was basically just driving while black and was arrested because, well, everyone knows state troopers in the South are racists.
Fortunately for reality, a news report in the Charlotte Observer (September 18, 1982) exists of what actually happened to Chavis.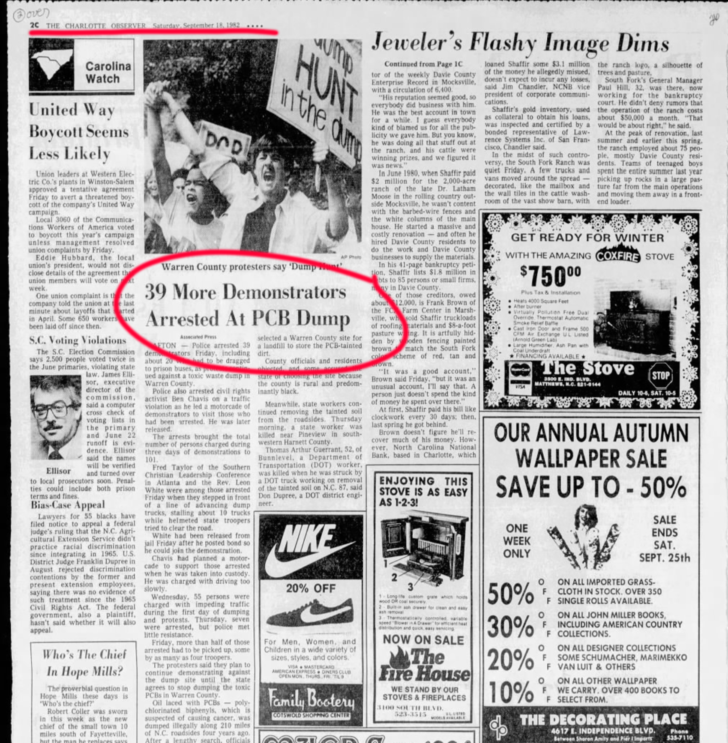 Here is what that report says: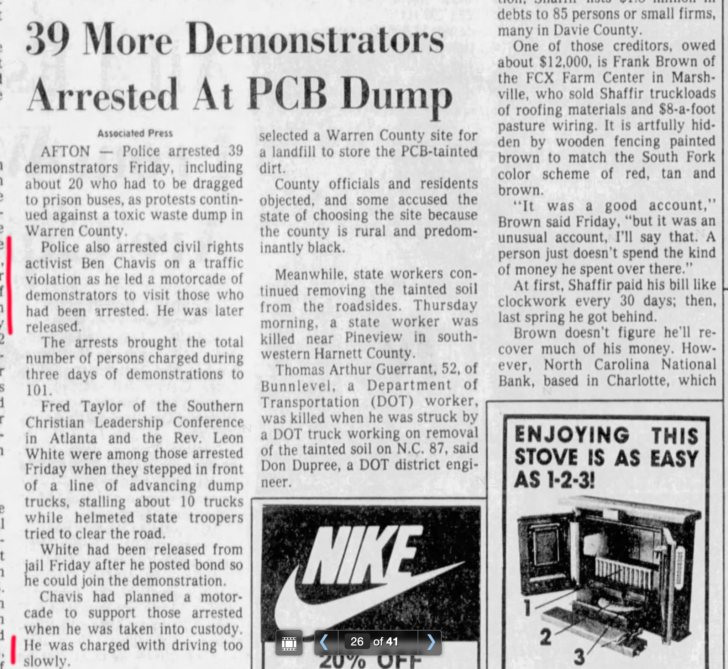 So Chavis wasn't just arrested for driving too slowly. He was leading an illegal motorcade of protesters. And he was later released. Such a thing might easily happen today.
The WaPo photo is also somewhat misleading since it is from September 24, 1982. Chavis was arrested a week earlier.
And the PCBs weren't just going to be "dumped" — as they had orginally been along 210 miles for north Carolinas roadsides in 1978. They were going to be stored in an EPA-approved landfill, made leak-proof by five foot-thick clay lining — according to this Charlotte Observer report from October 6, 1982.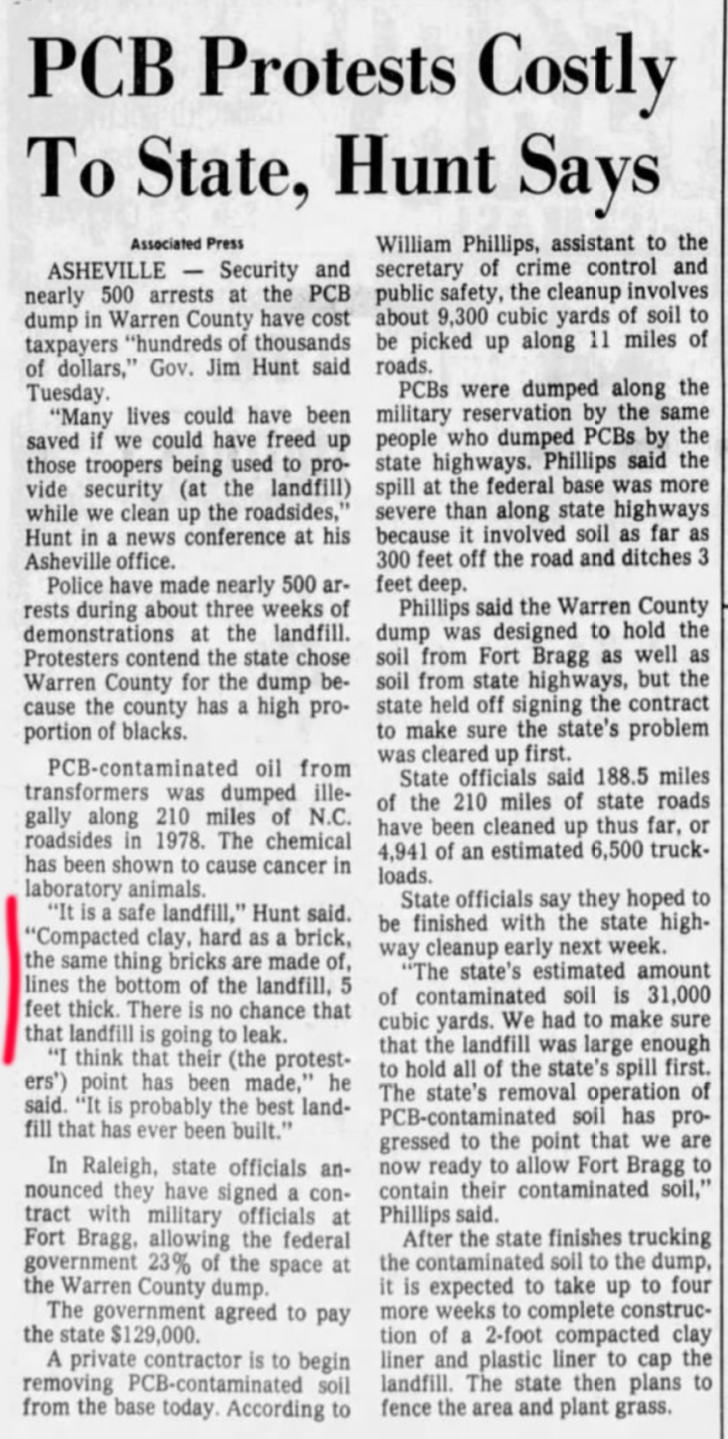 Moreover, Chavis did not coin the term "environmental racism." Here is a November 13, 1978 article in the Indiana Gazette (Indiana, PA) using that very term: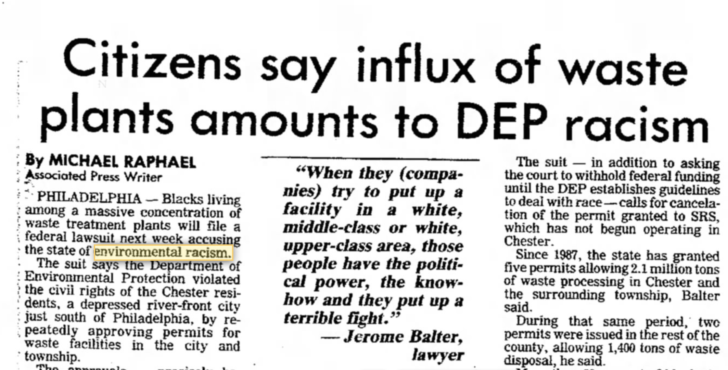 Total fake news, Washington Post.