https://www.inthesnow.com/huge-new-years-snowfalls-in-japan/
By Patrick Thorne
Inthesnow.com
Leading ski areas in Japan have reported up to a metre (40 inches) of snowfall in 72 hours to see in the New Year.  However one, Geto Kogen, has re[ported 220cm (over 7 feet) falling in three days, including 105cm in the past 24 hours alone.
The latest big falls come a fortnight after the country's ski areas reported up to three metres (10 feet) of snowfall in seven days in the lead up to Christmas.
According to SnowJapan.com, which published the Geto Kogen figure above, Nozawa Onsen (Pictured on New Year's Day)  reported 76cm (2.5 feet) of snowfall in 48 hours over New Year's Eve and New Year's Day. Niseko to the north reported an identical total as part of 1.2 metres (four feet) more snowfall in the past week. Appi Kogen has had 158cm (over five feet) of snowfall in the same period and other areas have reported similar big falls.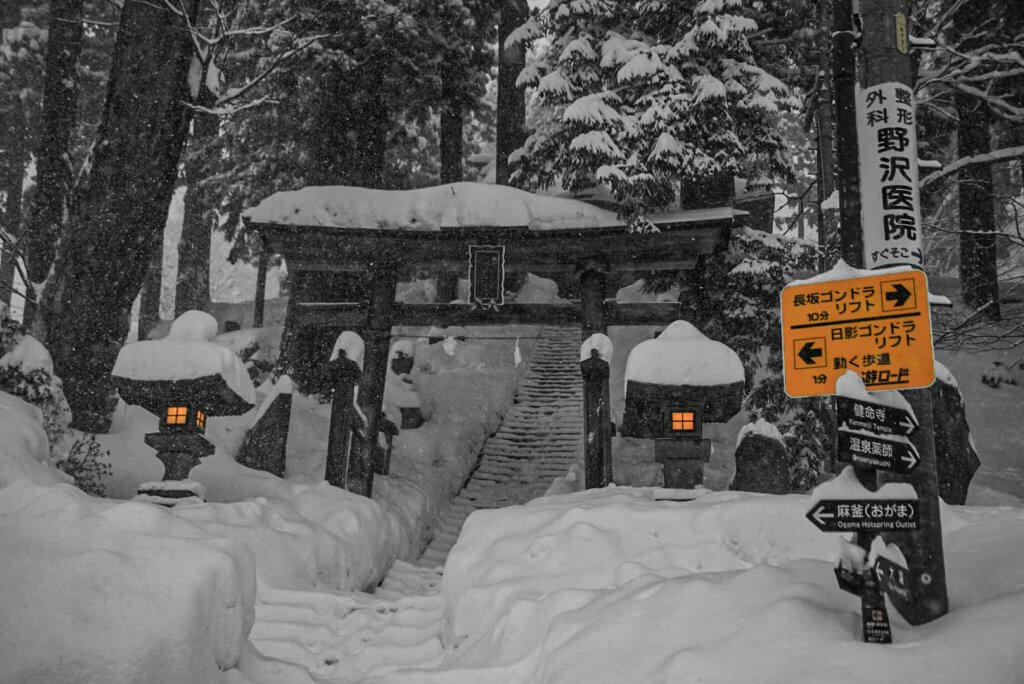 Temperatures are very low in most resorts, typically 10 to 20 below freezing. There are also warnings to skiers to be very careful hitting the powder, considering the volumes involved.
Despite the endless trials of the virus pandemic, the snowfall is a great relief for many of the country's ski areas after the warmest and driest winter in at least 60 years last winter shocked the nation famous for its world-beating abundance of light powder.
Of course the pandemic remains a major issue and Japan recently closed its b orders to all but essential international travel until at least 31st January. Virus cases is the country seem very low by comparison with countries is Europe and North America but are still rising fast and reports indicate a new 'state of emergency' – as declared at the start of the pandemic last spring – may be declared again.
For now though most of the country's leading ski areas have decided to open for local skiers and boarders, running lifts and slopes with the 'new normal' pandemic operating protocols now common around the world in place.