https://threadreaderapp.com/thread/1340725086278434821.html
BREAKING! Do mask mandates work? Our analysis below.
We looked at cases on days where mask mandates were in place vs when they were not. We calculated the cases per day adjusted for population and:
WITH MASK MANDATE:
27 cases per day per 100K people
NO MASK MANDATE
17 cases
1/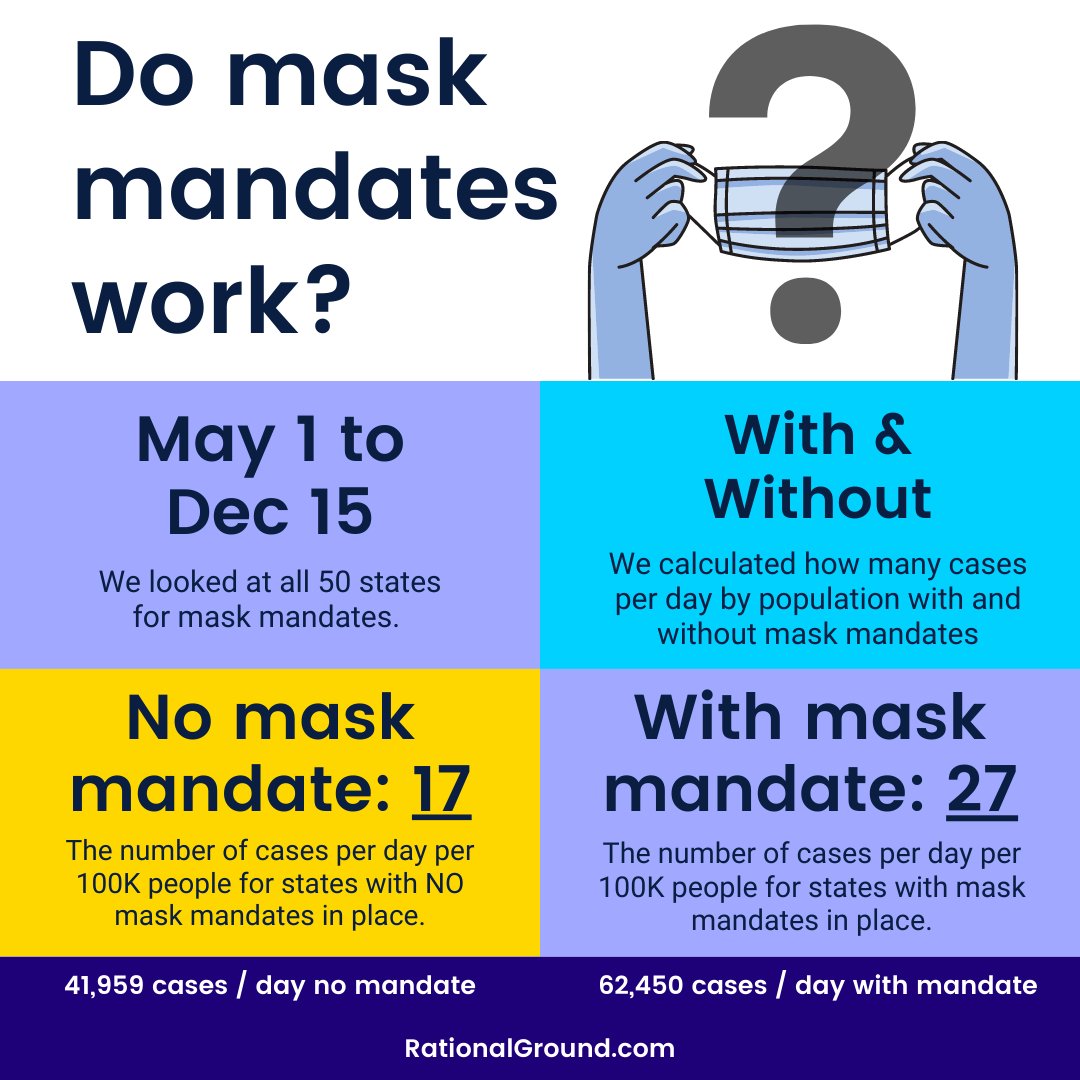 That's right. With mandates in place states say 10 more cases per 100K population. Here's the breakdown by state. Many states have had days with mandates (blue) and without (orange)
Team Apocalypse will object and say: "well, states which put mandates in place were seeing surges in cases!" Perhaps… but our data shows that even AFTER the mandates went up… it did nothing.
h/t to our friend 
@ianmSC
3/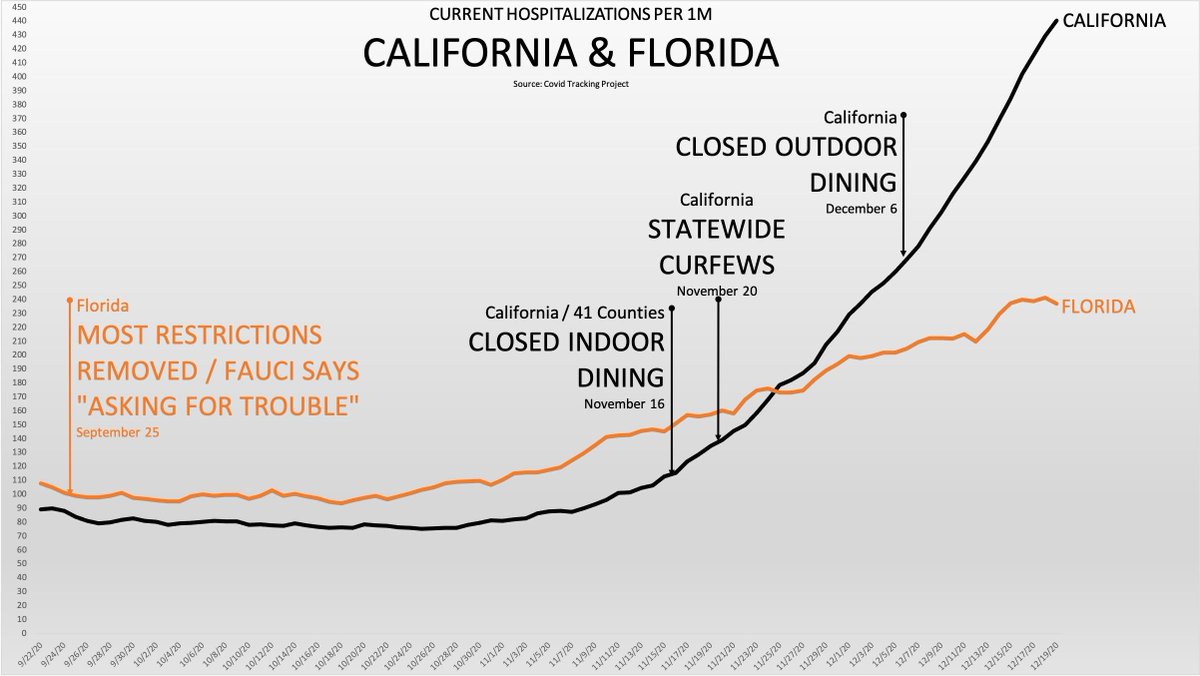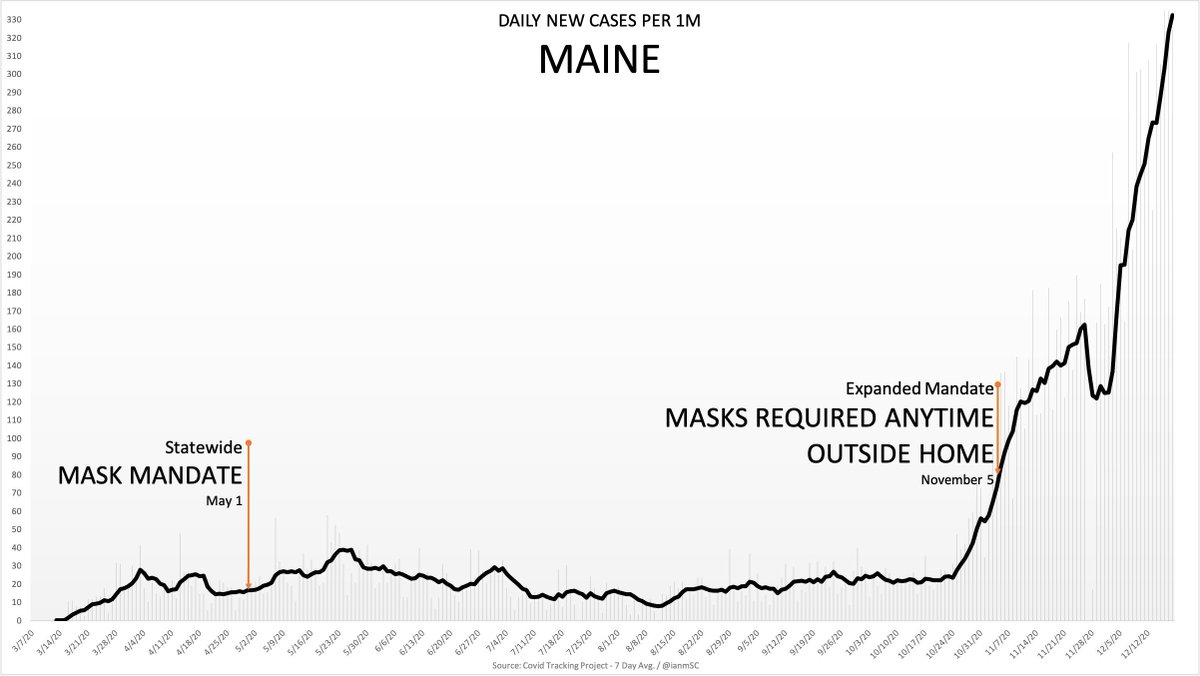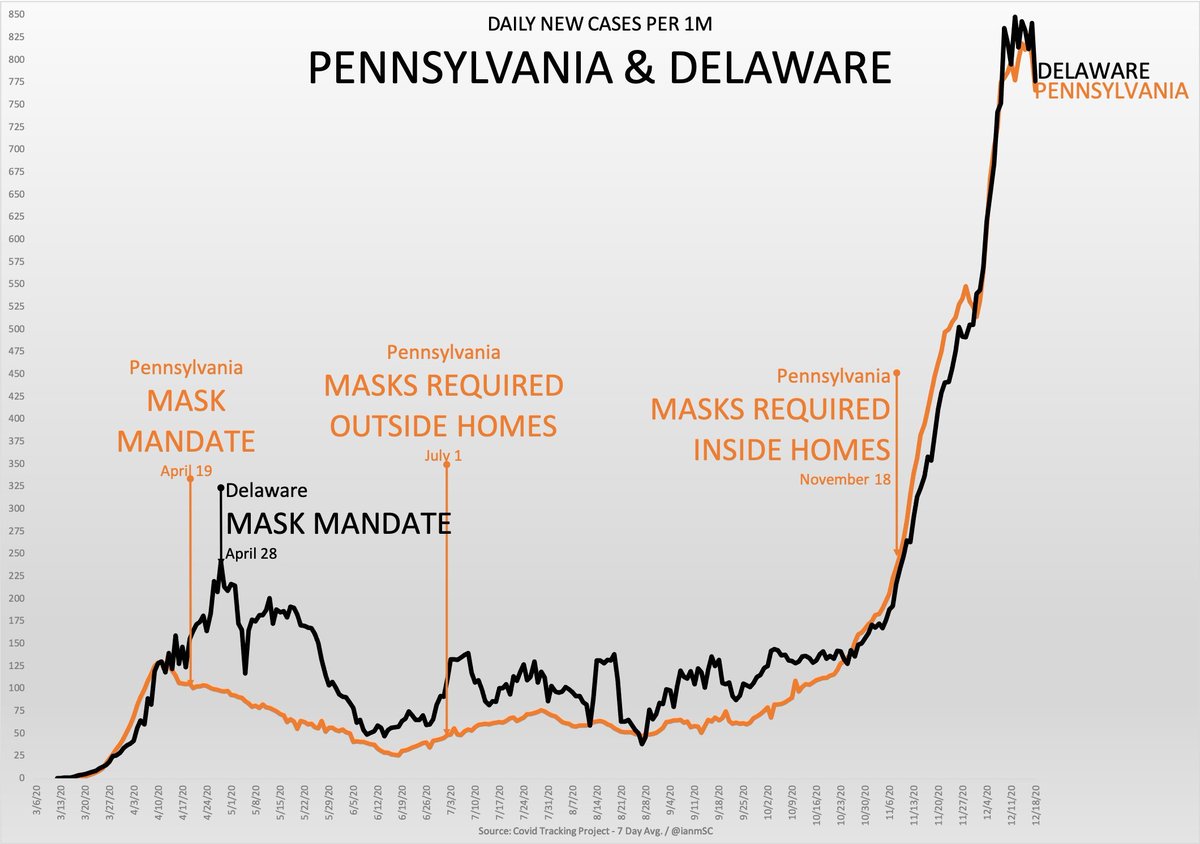 Another objection: "Well, we can never know for certain HOW MUCH WORSE it could have been without masks." First, that's not science – that's unfalsifiable nonsense.
Maybe consider that the virus is beyond your control. See these 6 states with different mandates. Up and down.
4/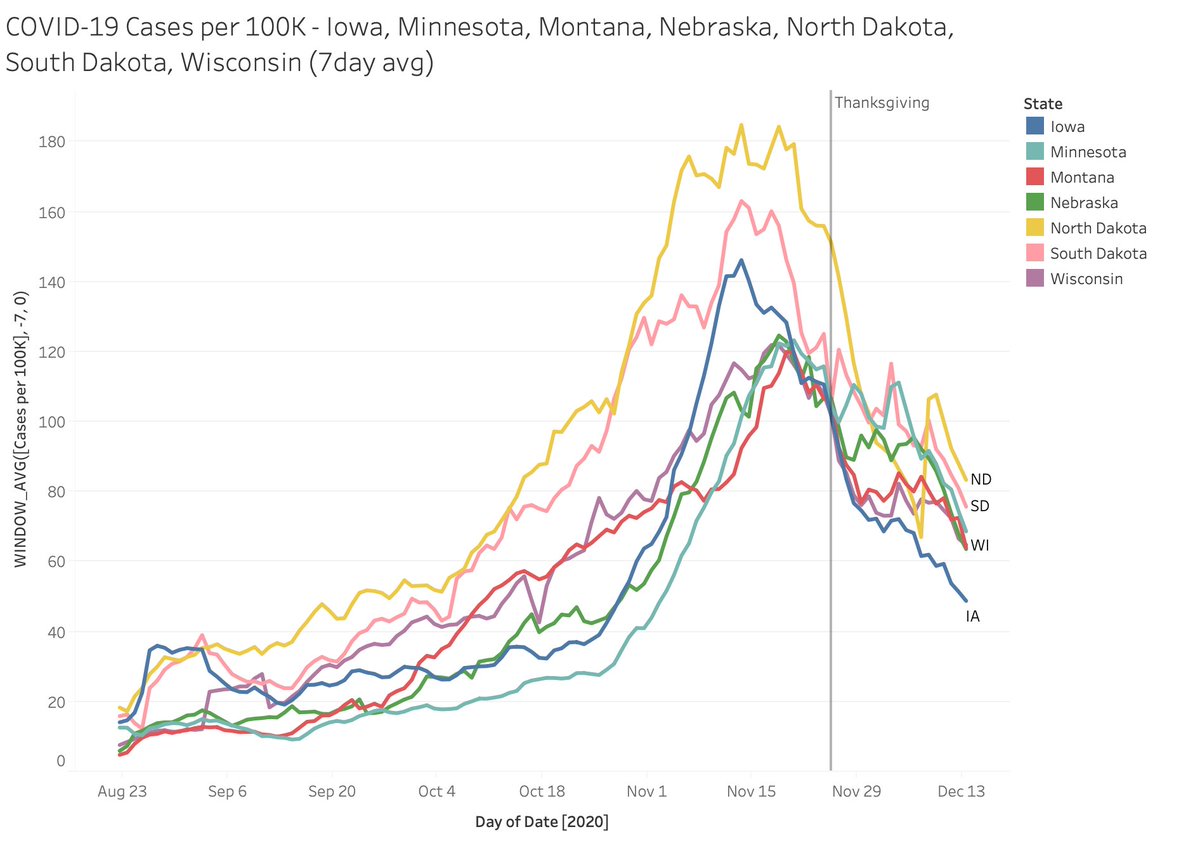 Another objection: "Well maybe people aren't really wearing masks!" We have you covered there. Here's an interactive tool allowing you to drill down on county-level covid cases mapped to a NYTimes survey on how people are wearing masks.
5/

We also have numerous articles and studies demonstrating that mask mandates are not justified and that recent items cited by the CDC do not present strong evidence at all for mask mandates.
6/

rationalground.com/the-human-stud…
Our main purpose here is targeting elected officials who use masks as a distraction from bad lockdown policies which dramatically impact society. Until these politicians abandon those tactics ("Cases up! Mask harder!") we will continue to fight this. 
More from Ian.
• • •