https://notalotofpeopleknowthat.wordpress.com/2020/01/01/an-exceptional-year-hardly-mr-mccarthy/
An Exceptional Year? Hardly, Mr McCarthy
By Paul Homewood
According to the Met Office's latest absurd report, we have just had a year of extremes:
2019 has been a year of extremes: record-breaking heat and rain, along with notable spells of cold and windy weather have all been prominent.
As we approach year-end, we've highlighted the most notable climate features of the year, including two all-time temperature records: 
Warmest winter day on record: 21.2 °C recorded at Kew Garden on 26 February
Hottest day on record: 38.7 °C recorded at Cambridge University Botanic Gardens on 25 July
Dr Mark McCarthy is the head of the Met Office's National Climate Information Centre. Commenting on 2019, he said: "2019 will be remembered as an exceptional year for weather records, as it is unusual to get both the UK summer and winter high temperature records within the same calendar year. But this continues a pattern of high-temperature records in the UK over the last few decades, as a result of our warming climate."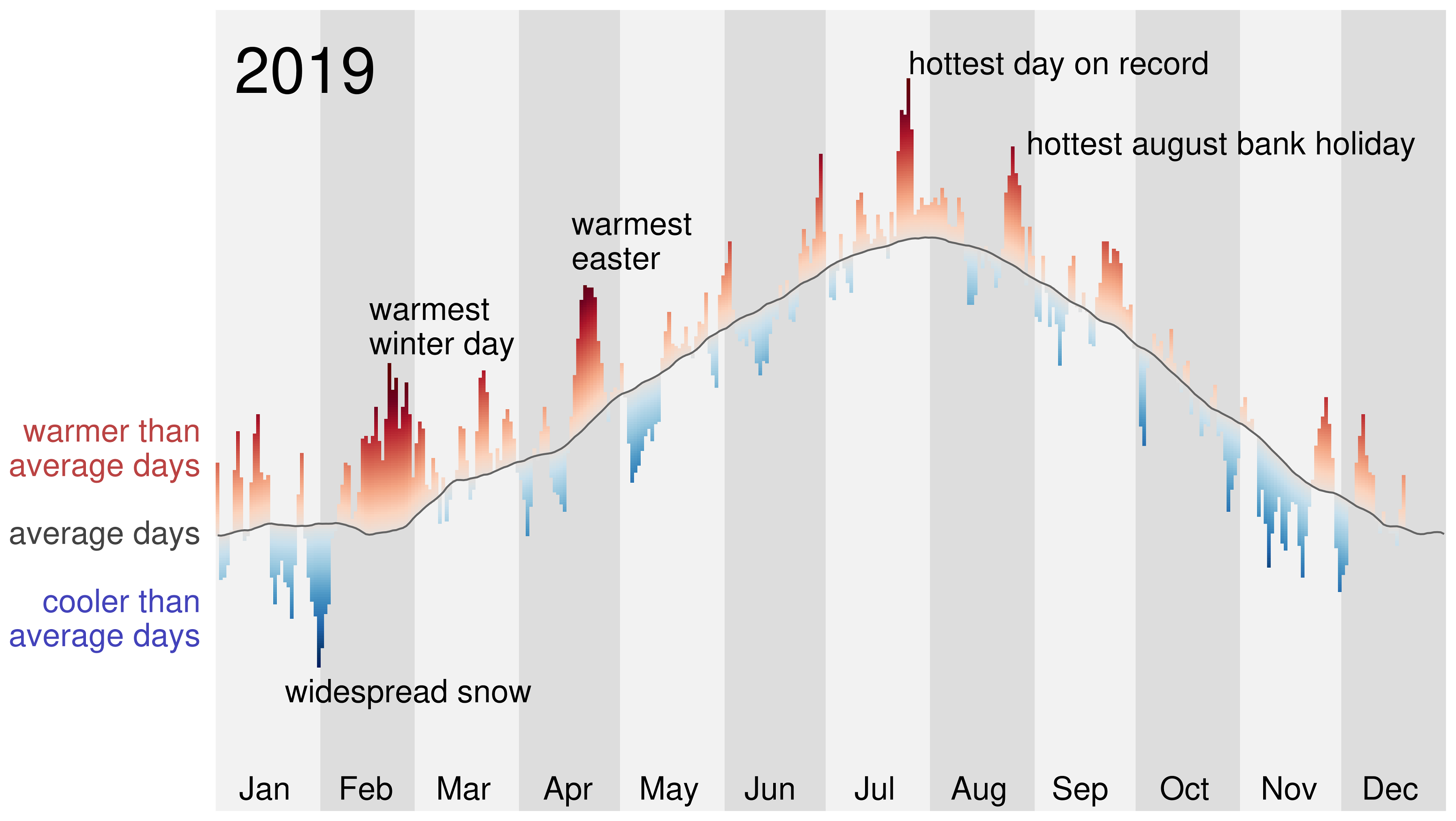 https://www.metoffice.gov.uk/about-us/press-office/news/weather-and-climate/2019/weather-overview-2019
This claim is largely based on an extremely hot day in July. Other claims about hottest easters and bank holidays don't even deserve a reply, given their nonsensical nature.
The daily CET shows the usual variation around the average, but no evidence at all of the "extremes" bandied about by the Met Office, other than that single day in July:
https://www.metoffice.gov.uk/hadobs/hadcet/cet_info_mean.html
The year as a whole has been remarkably unremarkable, as far as temperatures are concerned, ranking only the 24th warmest on record since 1659, and not as warm as even 1733, 1779, 1834 and 1868:
https://www.metoffice.gov.uk/hadobs/hadcet/cet_info_mean.html
A closer look at the years since 1980 confirms that the 10-year average has been falling since 2006:
It is something I have been pointing for a while now – whatever is happening globally, England stopped warming in the early 2000s, following a step change in temperatures beginning in the mid 1980s. I would fully expect the full UK figures to show the same trend as CET when they are published.
Furthermore there is no evidence that the warming trend will return anytime soon.
Not that this will stop the Met Office from declaring in due course that ten of the warmest years have come since 2002, which they did in their review of 2018 a few months ago.
Although we have no UK data yet for December 2019, we can look at the seasonal trends for the meteorological year, Dec to Nov:
As far as temperatures go, there has been nothing extreme or out of the ordinary at all in the last 12 months: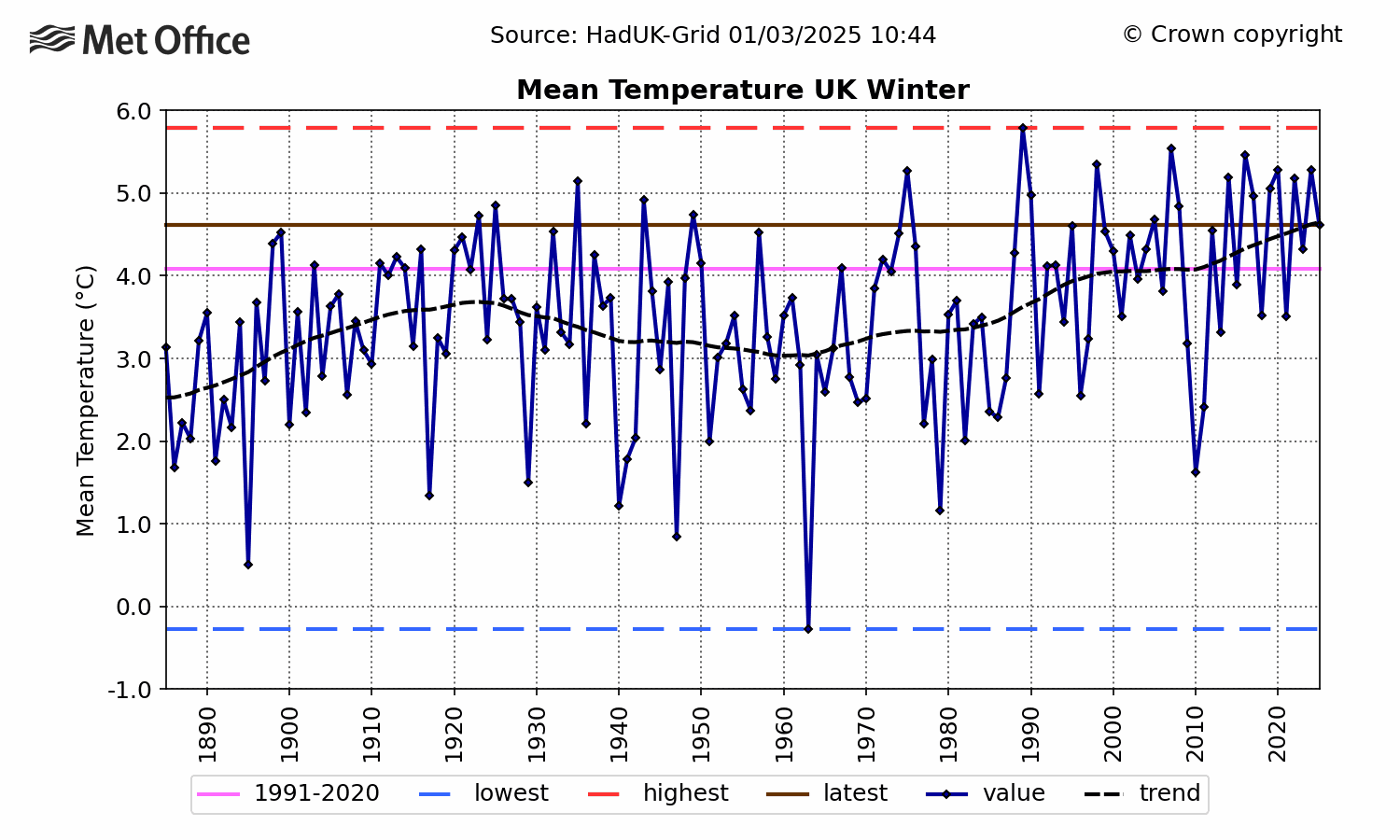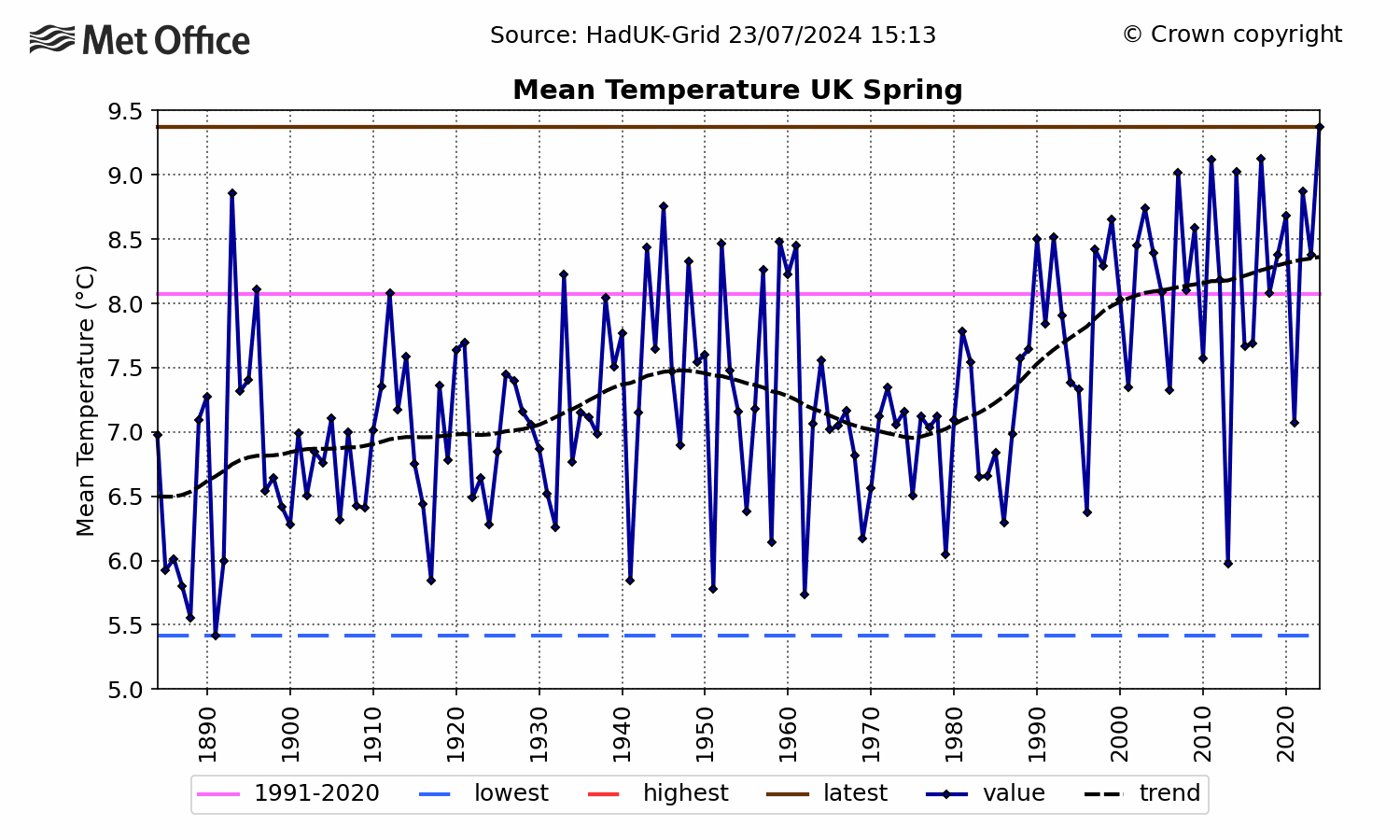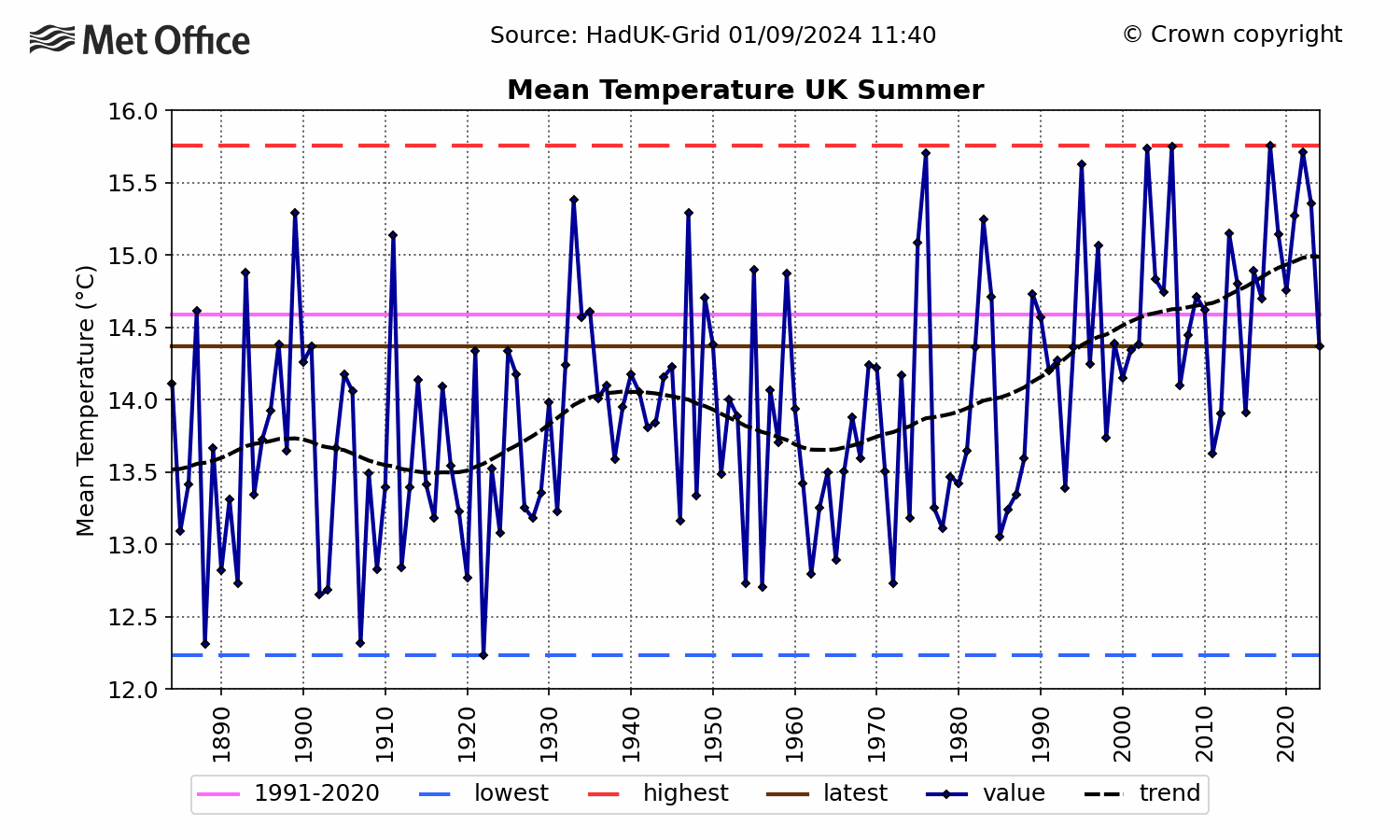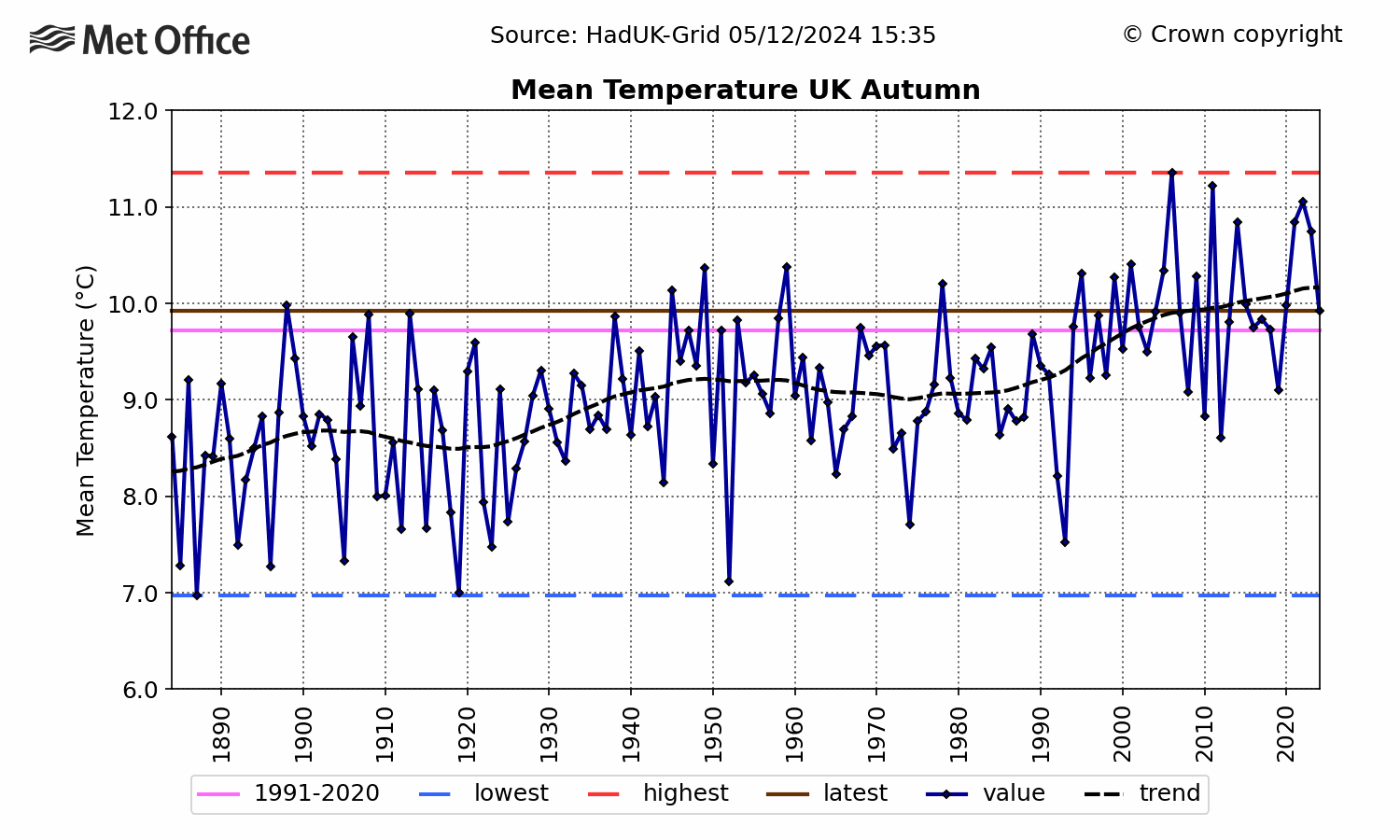 https://www.metoffice.gov.uk/research/climate/maps-and-data/uk-temperature-rainfall-and-sunshine-time-series
And little out of the ordinary either concerning rainfall. Although the summer was wetter than average, rainfall totals were way down on 1912, still the wettest summer on record.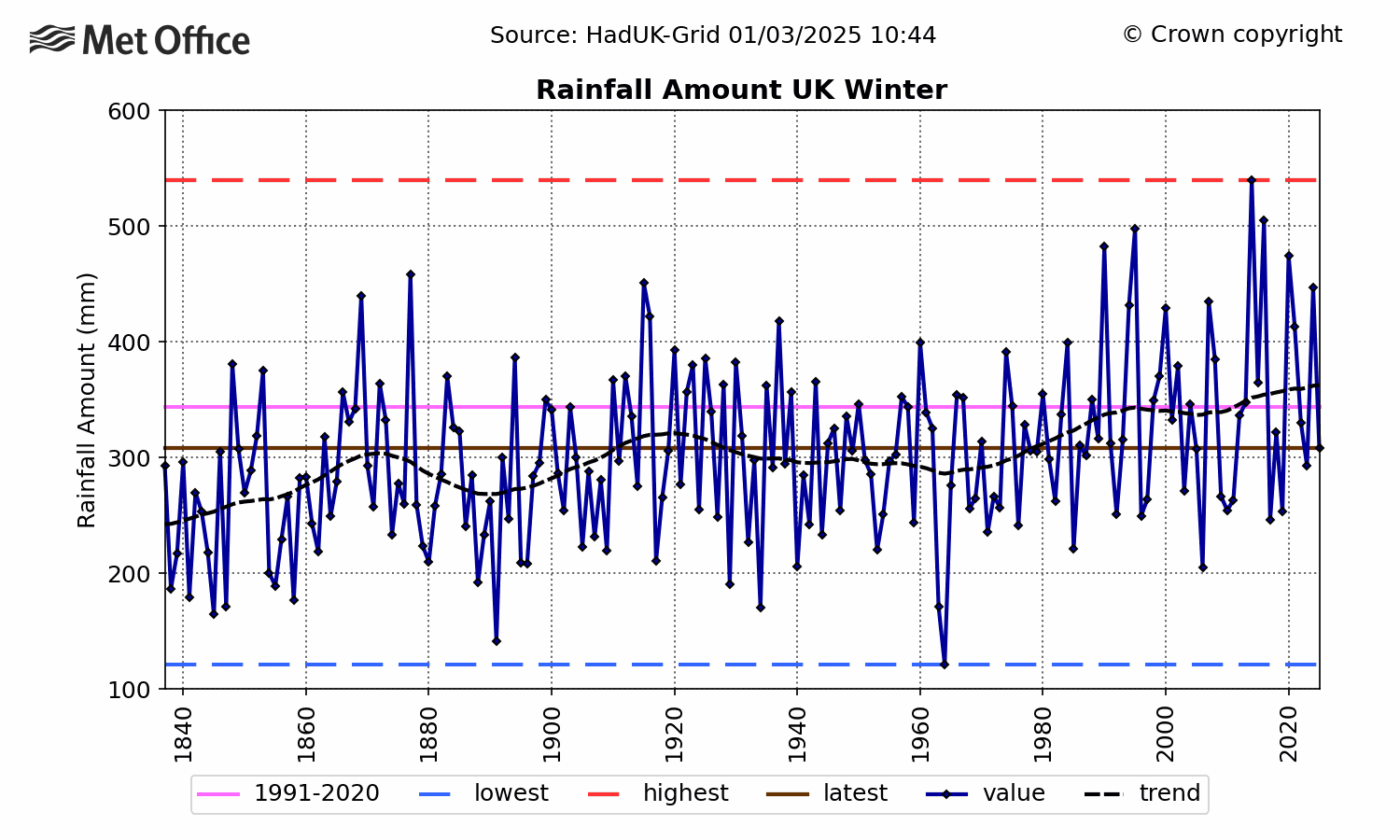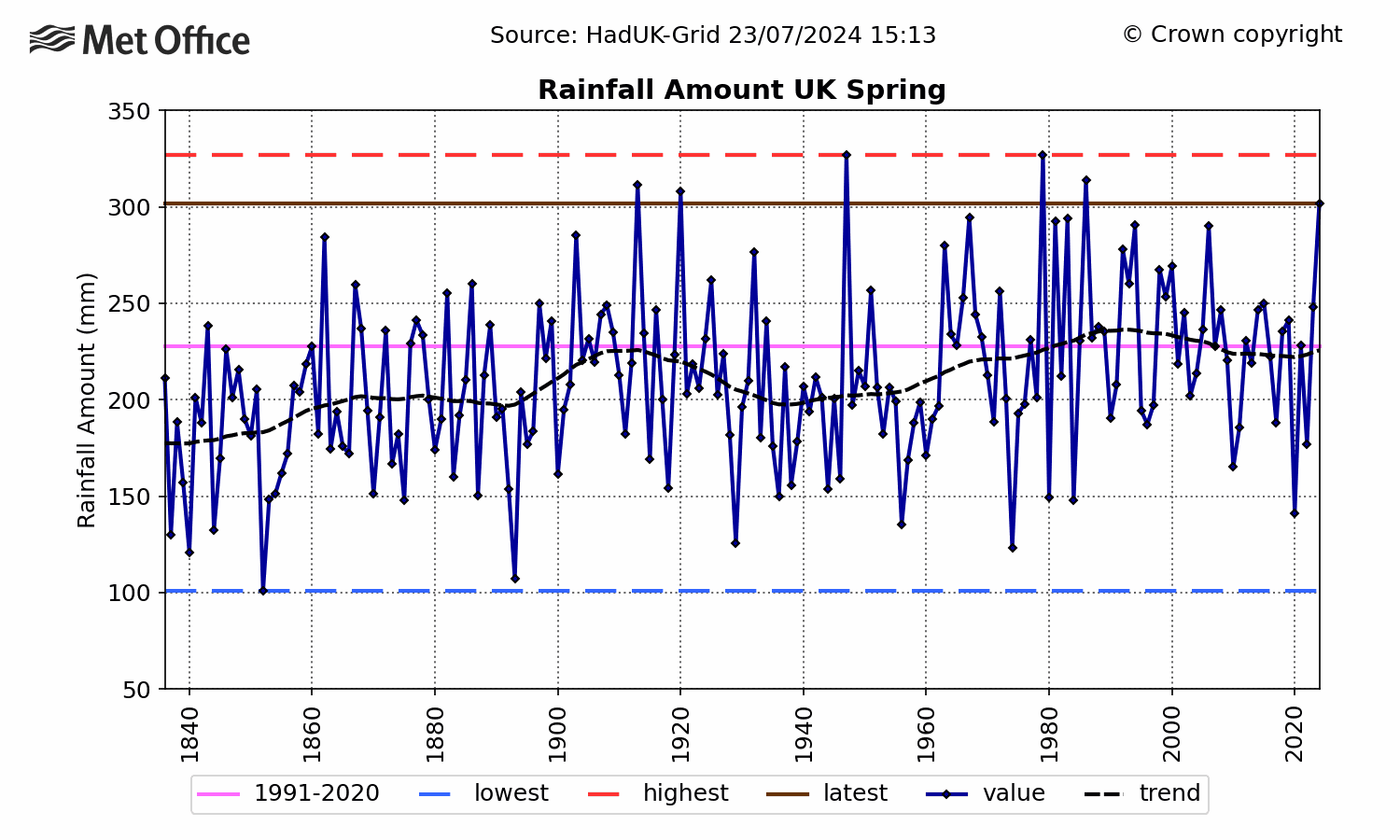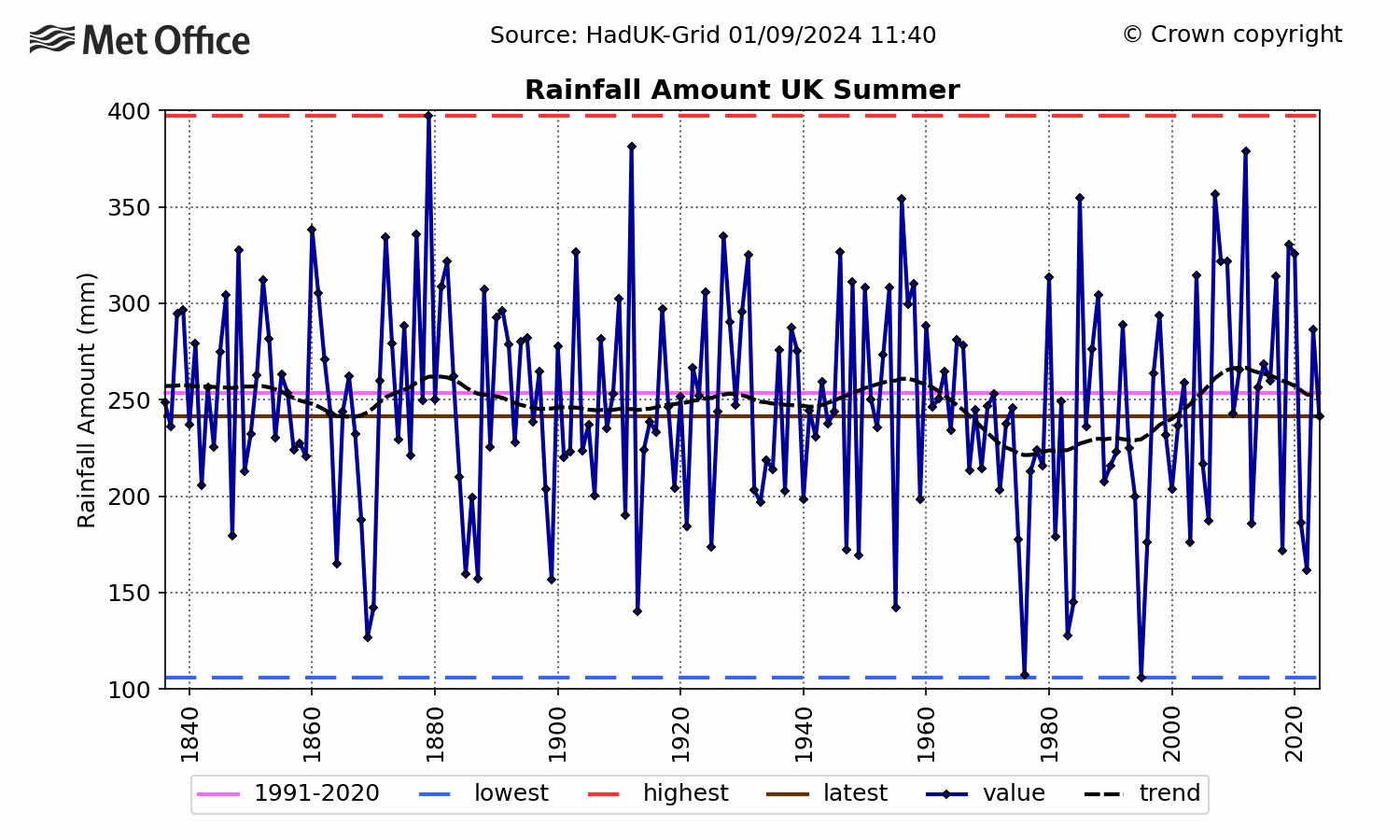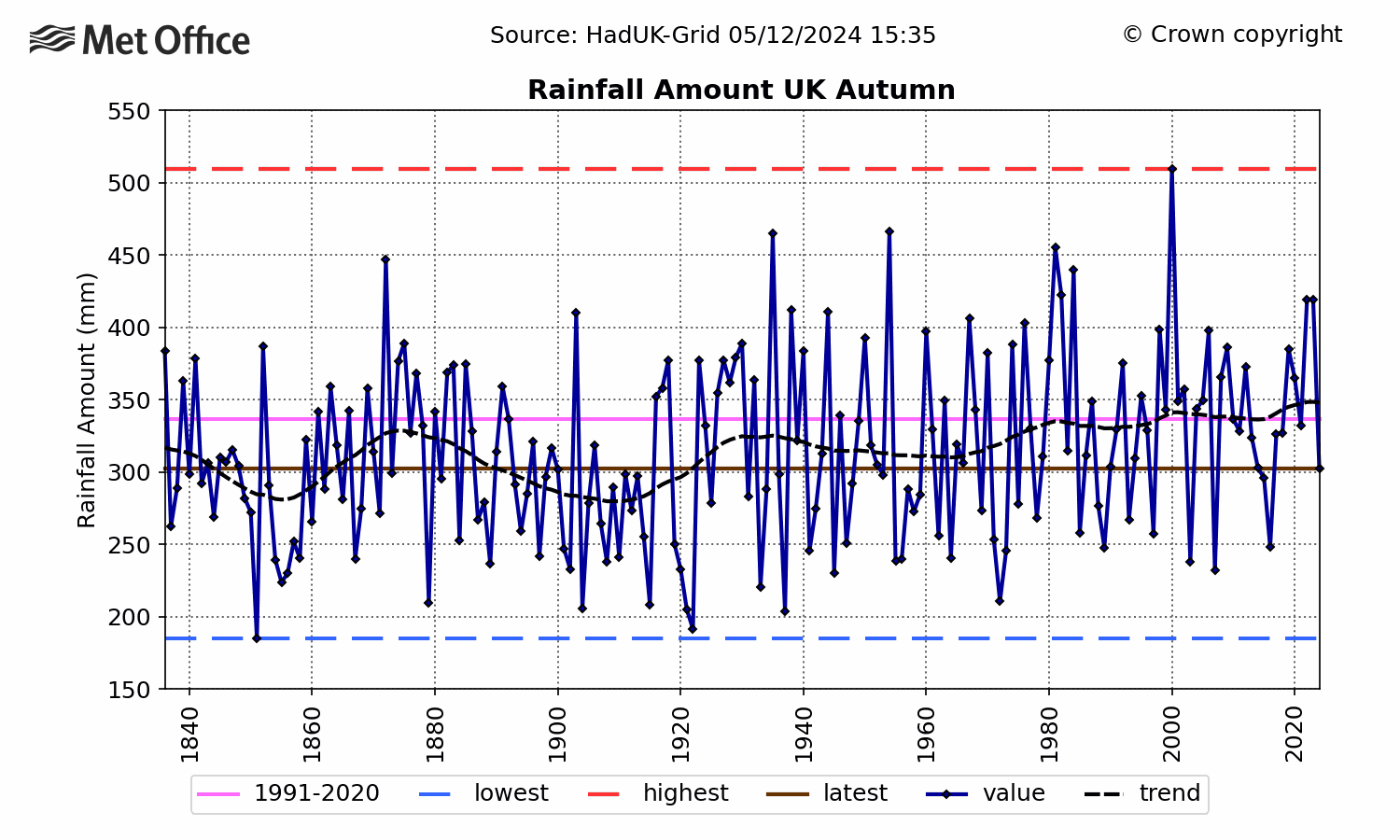 By the law of averages, you are bound to get a handful of extreme weather events every year, whether hot/cold/dry/wet. It is grossly deceitful for the Met Office to pretend that this is somehow not normal, or in McCarthy's words "an exceptional year".
I suggest he studies the Met Office archives, as I can guarantee he will find many years with truly exceptional weather!