https://realclimatescience.com/2019/10/incredible-and-crazy-incompetent-journalists-and-climate-scientists/
A few weeks ago, during mid-winter, experts announced that rapidly growing Antarctic sea ice had "shrunk to record lows."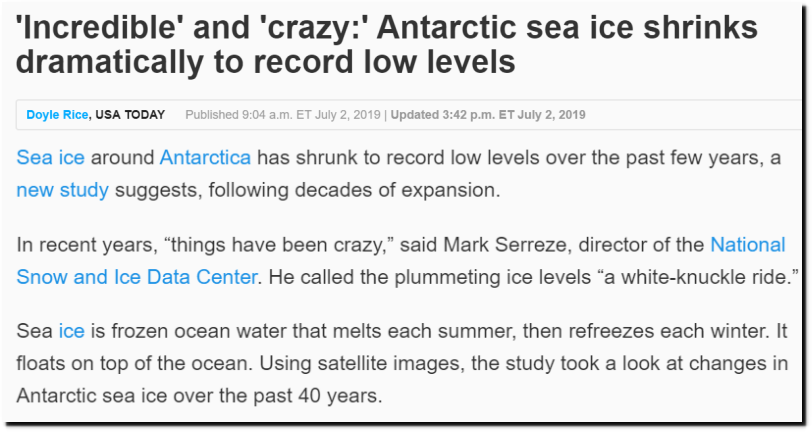 Antarctic sea ice: Shrinks to record low levels, study says
Antarctic sea ice extent is right at the 1981-2010 mean.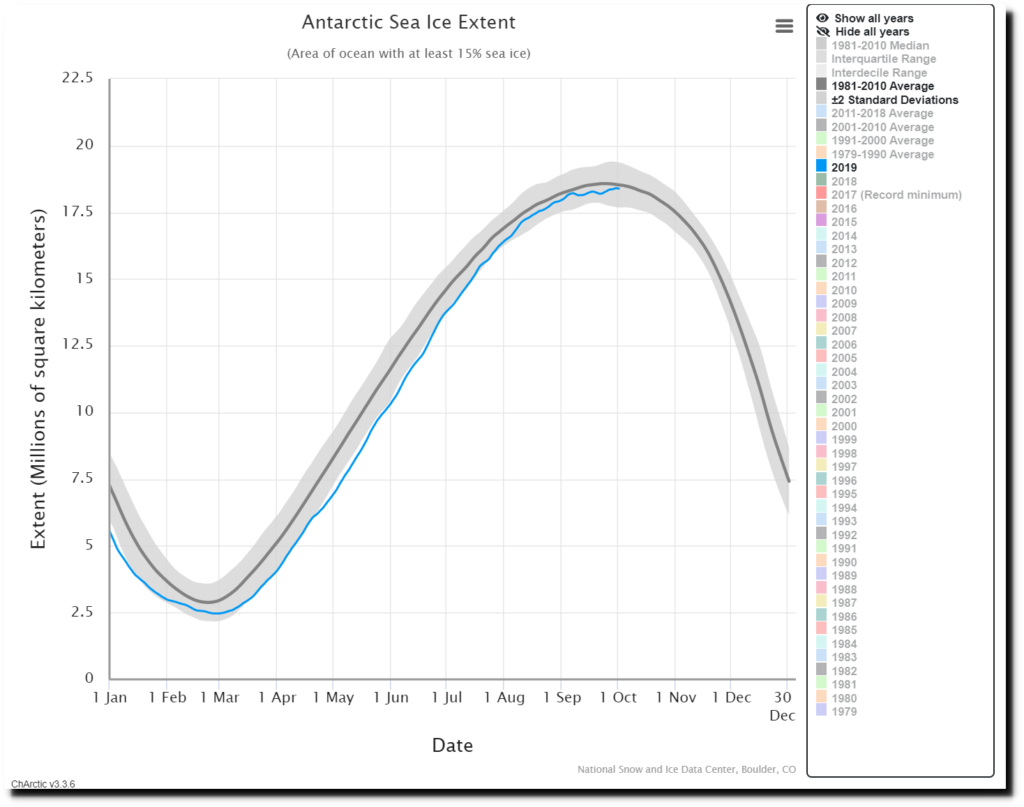 Charctic Interactive Sea Ice Graph | Arctic Sea Ice News and Analysis
The southern oceans are running well below normal temperature.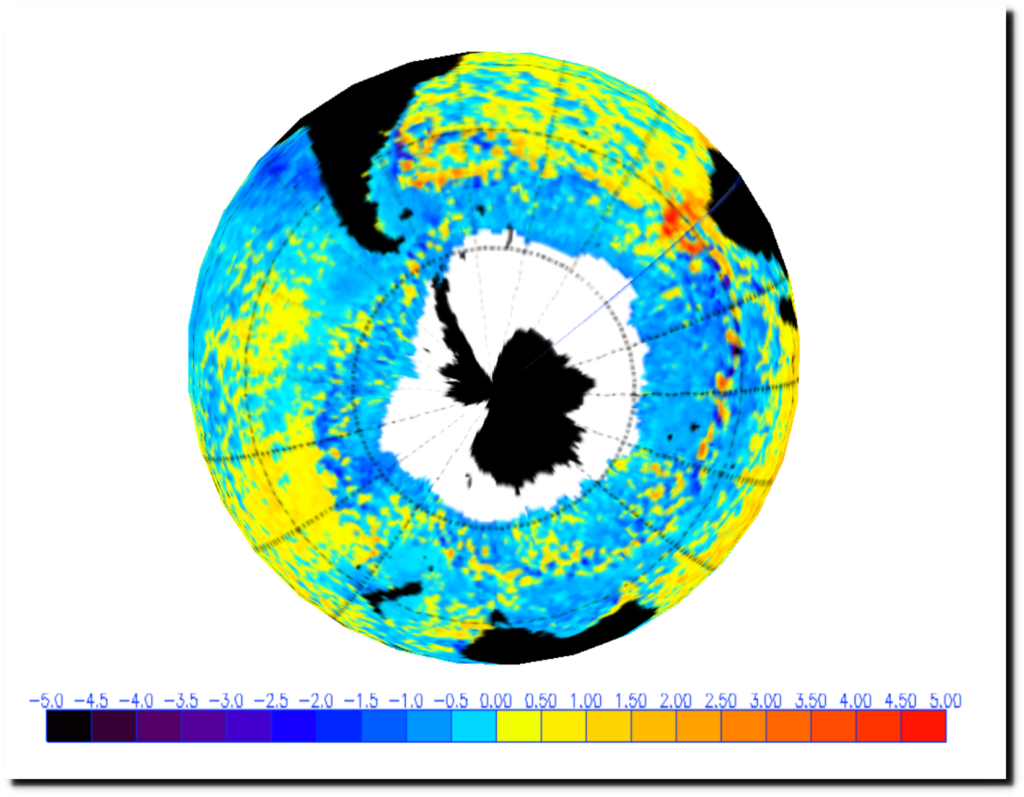 anomnight.9.30.2019.gif (1174×640)
There is nothing in the least bit incredible and crazy going on.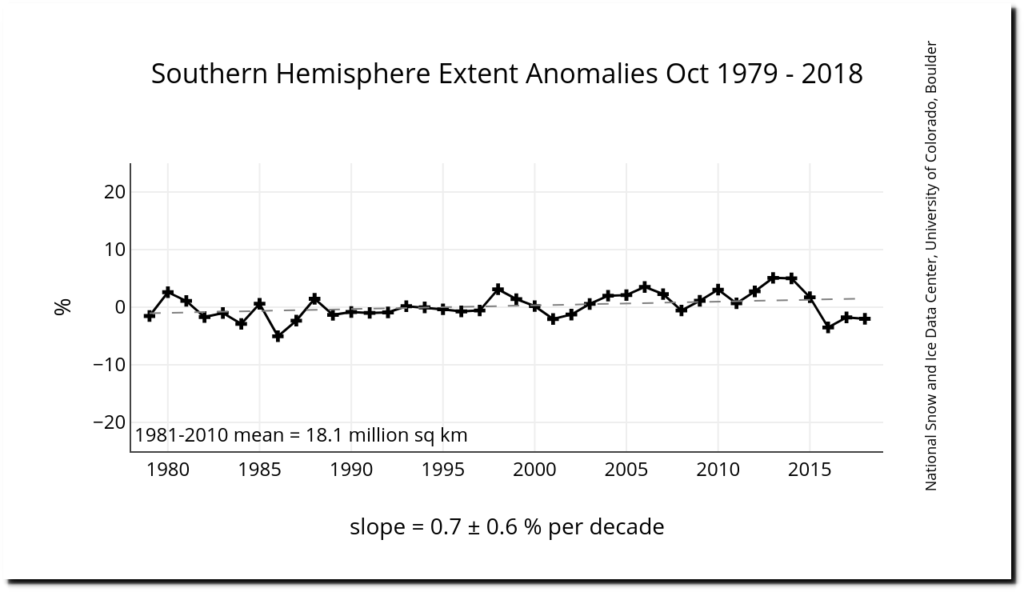 Index of /DATASETS/NOAA/G02135/south/monthly/images/10_Oct/
During January, 1976 – there was almost no sea ice around Antarctica.