Climate change didn't cause Hurricane Irma, the most powerful storm to form in the open Atlantic Ocean, but did make it much stronger, scientists in Germany and the U.K. said.
Irma made landfall in the Caribbean early Wednesday and barreled toward Puerto Rico on a path that may bring it ashore in Florida and destroy so much property that damages surpass Hurricane Katrina.
"Unfortunately, the physicality is very clear: Hurricanes get their destructive energy from the warmth of the ocean, and the region's water temperatures are super elevated," said Anders Levermann, a climate scientist at the Potsdam Institute for Climate Impact Research, in an emailed statement on Wednesday.
Irma comes less than two weeks after Hurricane Harvey smashed ashore in Texas, knocking offline almost a quarter of U.S. oil refining capacity and causing widespread damage, power outages and flooding. Climate change can "badly exacerbate" the impact of the hurricanes, even if it's not the initial cause, he said.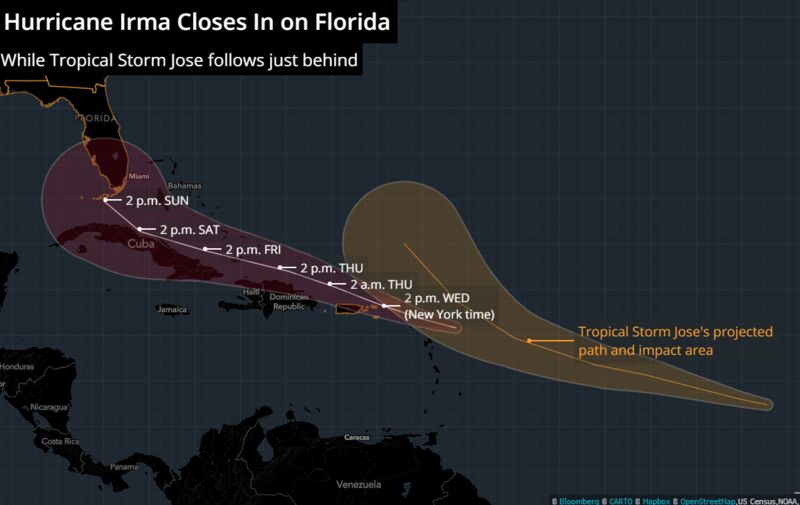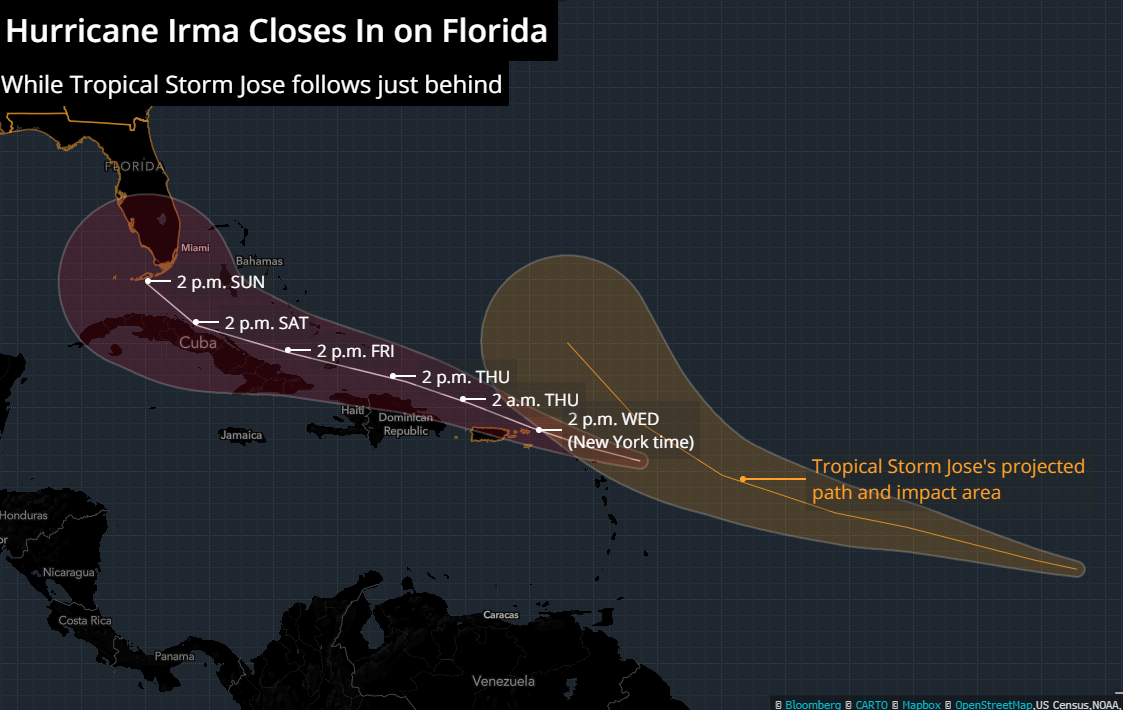 "Burning coal, oil and gas warms our planet and that way supplies energy for the build-up of ever more powerful tropical storms," said Levermann.
U.S. President Donald Trump said in a series of tweets that the hurricane looks like the largest ever recorded in the Atlantic, and that he was "watching it closely".
Higher than average sea-surface temperatures "are fueling Hurricane Irma, giving additional energy and moisture," according to an emailed statement from Julian Heming, a hurricane expert at the U.K.'s Met Office.
"A hurricane of this magnitude will have impacts extending far from its center, so it's important for residents not to focus on the exact forecast track but to consider the system as a whole," he said. "Intense rainfall, flash floods, extreme winds and a life-threatening storm surge will severely affect communities over a wide area."
— With assistance by Brian K Sullivan