One week after they forced Carl Mears into compliance over satellite temperatures, the climate mafia has forced the University of Colorado into compliance over satellite sea level measurements.
The numbers didn't add up. Even as Earth grew warmer and glaciers and ice sheets thawed, decades of satellite data seemed to show that the rate of sea-level rise was holding steady—or even declining.

Nerem's team calculated that the rate of sea-level rise increased from around 1.8 millimetres per year in 1993 to roughly 3.9 millimetres per year today as a result of global warming.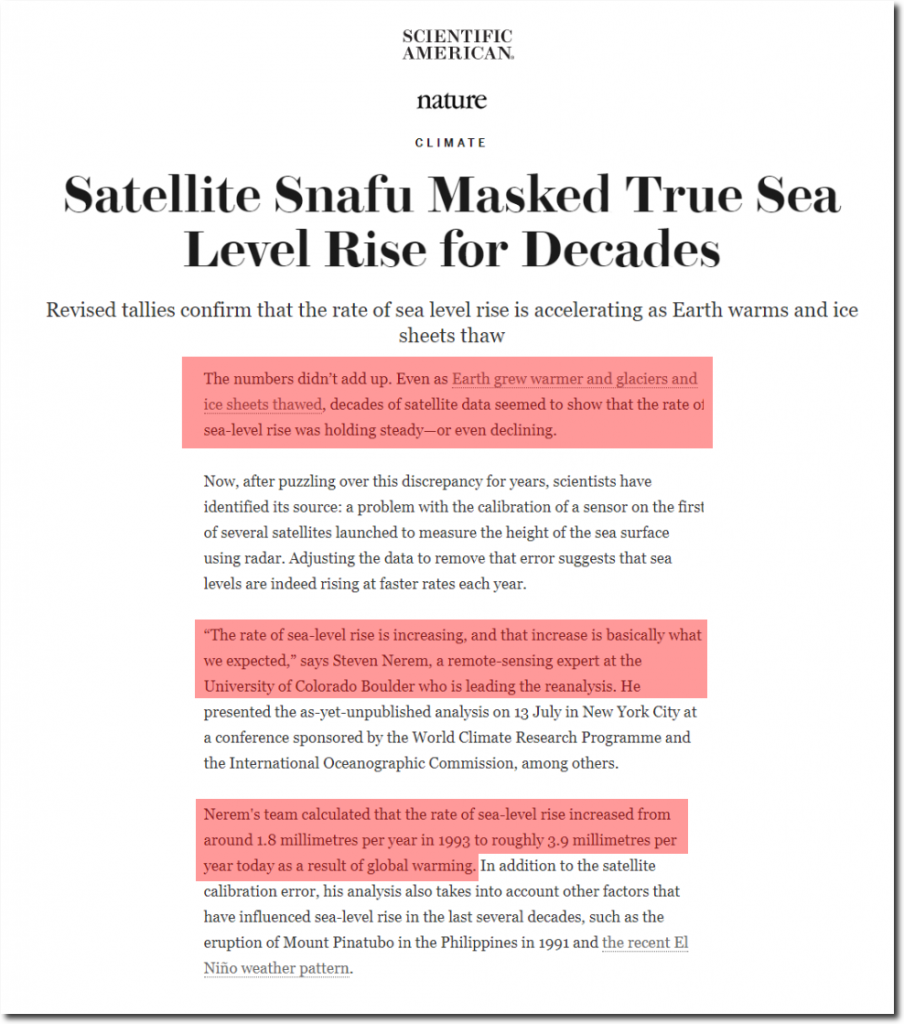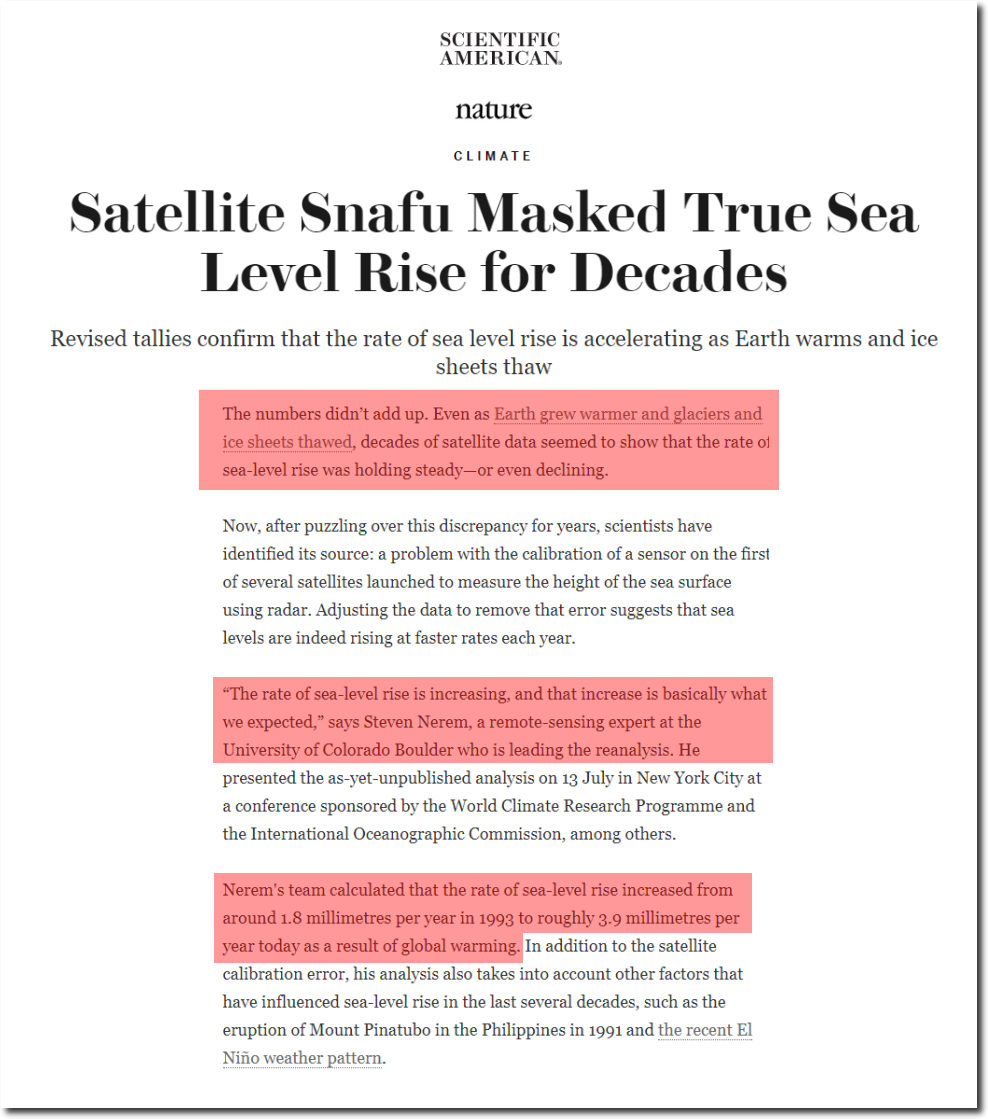 Satellite Snafu Masked True Sea Level Rise for Decades – Scientific American
The same story repeats itself over and over again. Climate scientists adjusting the data to increase the imaginary effects of global warming.
see Tony Heller's Video: