KIMBERLEY STRASSEL: DONALD TRUMP'S ENVIRONMENTAL RESET
Read the Full Article
Republicans look to liberate U.S. energy from destructive green regulations.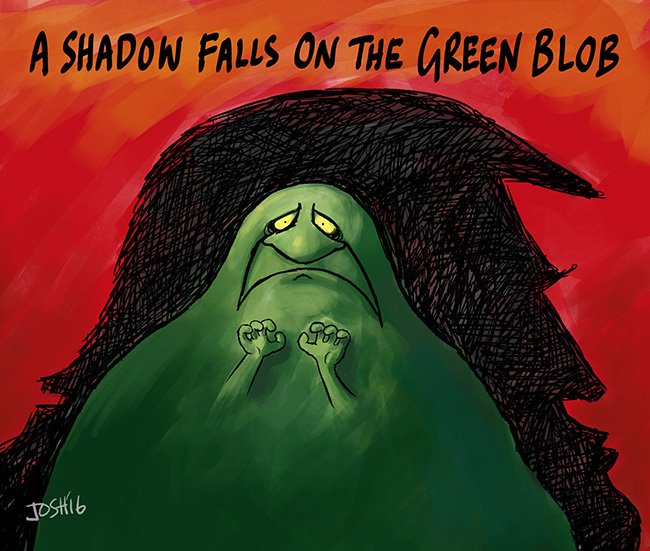 Anti-Trump protests continue to swell across the country, but what best sums up the president-elect's challenge was a Monday night tantrum barely noticed by the press. Climate activists in Washington, D.C., waited until dark, then beamed huge images onto the headquarters of the Environmental Protection Agency. Their demand? That Donald Trump pick someone other than Myron Ebell to lead the EPA.
Mr. Ebell is a whip-smart policy wonk at the Competitive Enterprise Institute. He has spent years at the epicenter of conservative efforts to combat backward environmental regulations. His appointment to manage Mr. Trump's EPA transition team was an inspired and encouraging surprise.
The political class is obsessed with whom Mr. Trump will pick for plum cabinet posts: the future secretaries of state, defense, Treasury. Inside activist groups and corporate boardrooms, the preoccupation is who will occupy the positions with the greatest bearing on the economic bottom line: the secretaries of labor, health and human services, energy.
The biggest battle lines will be drawn over the dismantling of Mr. Obama's environmental regime. This is where the president's crushing rules have arguably done the most broad-based damage to the economy. It is also where the progressive left is most organized—and most emotional.
Lifting environmental burdens is (along with tax reform) where conservatives see the most sweeping upside for growth. Talk to Mr. Trump's economic advisers: They understand that the advent of fracking and new drilling techniques—the ability to tap untold reserves of oil and gas—represents a global paradigm shift that can reset America's economy and foreign dealings. President Obama's willful decision to ignore this was as if Bill Clinton had opted the country out of the internet revolution.
Mr. Trump gets that. The early audacity of his thinking, as represented by Mr. Ebell, has inspired the right, even as it has incensed the left. For years Republicans have been running scared on the environment, cringing under attacks from activists, constantly seeking to look "green" and play down their energy ambitions.
Not so Mr. Trump, the first Republican president in the modern era who seems willing to turn the formula on its head and adopt a position in keeping with other energy-rich nations. The Norways and Canadas of the world embrace their energy abundance and make it an economic priority, even as they also take steps to protect air and water quality. That appears to be the Trump approach.