NYC DEBATE NIGHT! In-Person climate/energy policy debate on Oct 26 – Morano vs. Quill Robinson on the GOP's answer to the Green New Deal
DEBATE NIGHT! Join us Wednesday, Oct 26 for our Monthly Social featuring two very special guests, @QuillRobinson of @ACC_National and Marc Morano of @ClimateDepot, engaging in a lively discussion on the GOP's answer to @AOC's socialist #GreenNewDeal! https://t.co/7eLP7fz6pv

— Metropolitan Republican Club (@metgopclub) October 18, 2022
https://www.eventbrite.com/e/stopping-the-socialists-green-new-deal-debate-night-at-the-met-club-tickets-438573875267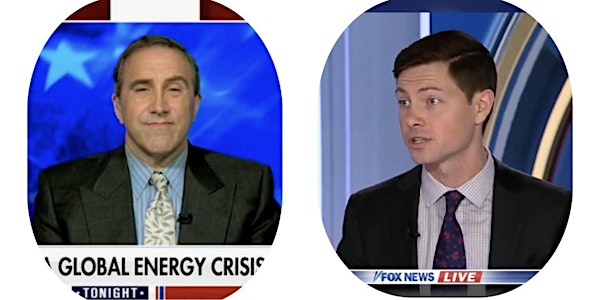 Stopping the Socialist's Green New Deal – Debate Night at the Met Club
Marc Morano vs. Quill Robinson
When and where
Location
Metropolitan Republican Club 122 East 83rd Street New York, NY 10028
Join us at the Met Club on Wednesday, October 26, 2022  for our Monthly Social featuring a debate Night!  Two Republican Stalwarts – One Night – a first of its kind event in New York City.
Featuring: Marc Morano Founder and Executive Director of ClimateDepot.0rg & Quill Robinson, Vice President of Government Affairs, America's Conservation Coalition.
Republicans universally oppose AOC's anti- Nuclear, Green New Deal and the socialist takeover of government that it seeks to impose. What is the Republican Party's alternative? Should there be one? 
Be here for a debate between two opposing views in the Conservative movement –  two very different perspectives on America's Energy and Climate debate.
Featuring an [ Open Bar & Hors d'oeuvres ]
For the Affirmative: Quill Robinson is Vice President of Government Affairs at the American Conservation Coalition, or ACC. ACC was founded in 2017 based on the belief that economic and environmental success go hand-in-hand. ACC seeks to mobilize younger conservativeQuill develops ACC's policy priorities, leads advocacy efforts on Capitol Hill, and manages relationships with partners in the private and non-profit sectors in Washington, DC. Quill graduated from the University of Washington and is currently pursuing a Master's Degree at Johns Hopkins University. Quill is regularly published in The Hill and Washington Examiner and featured on Fox News for his political analysiss to environmental action through common-sense, market-based, and limited-government ideals.
For the Negative : Marc Morano is the Founder and Executive Director of ClimateDepot.org, a project of the Committee for a Constructive Tomorrow (CFACT), a US non-profit organization that promotes climate change denial. Marc served as the communications director for the Senate Environment and Public Works Committee under the George W. Bush administration, where he sharply questioned whether global warming is caused by human activity. Marc later founded ClimateDepot.org and is the author of three books, including The Politically Incorrect Guide to Climate Change, Green Fraud: Why the Green New Deal Is Even Worse than You Think, and most recently, The Great Reset: Global Elites and the Permanent Lockdown. Marc earned a bachelor's degree from George Mason University.