Ten years ago, psychologists proposed that a wide range of people would suffer anxiety and grief over climate. Skepticism about that idea is gone.
PORTLAND, Ore. — It would hit Alina Black in the snack aisle at Trader Joe's, a wave of guilt and shame that made her skin crawl. Something as simple as nuts. They came wrapped in plastic, often in layers of it, that she imagined leaving her house and traveling to a landfill, where it would remain through her lifetime and the lifetime of her children. She longed, really longed, to make less of a mark on the earth. But she had also had a baby in diapers, and a full-time job, and a 5-year-old who wanted snacks. At the age of 37, these conflicting forces were slowly closing on her, like a set of jaws. In the early-morning hours, after nursing the baby, she would slip down a rabbit hole, scrolling through news reports of droughts, fires, mass extinction. Then she would stare into the dark. It was for this reason that, around six months ago, she searched "climate anxiety" and pulled up the name of Thomas J. Doherty, a Portland psychologist who specializes in climate.
A decade ago, Dr. Doherty and a colleague, Susan Clayton, a professor of psychology at the College of Wooster, published a paper proposing a new idea. They argued that climate change would have a powerful psychological impact — not just on the people bearing the brunt of it, but on people following it through news and research. At the time, the notion was seen as speculative.
…
Though there is little empirical data on effective treatments, the field is expanding swiftly. The Climate Psychology Alliance provides an online directory of climate-aware therapists; the Good Grief Network, a peer support network modeled on 12-step addiction programs, has spawned more than 50 groups; professional certification programs in climate psychology have begun to appear.
As for Dr. Doherty, so many people now come to him for this problem that he has built an entire practice around them: an 18-year-old student who sometimes experiences panic attacks so severe that she can't get out of bed; a 69-year-old glacial geologist who is sometimes overwhelmed with sadness when he looks at his grandchildren; a man in his 50s who erupts in frustration over his friends' consumption choices, unable to tolerate their chatter about vacations in Tuscany.
…
Recent research has left little doubt that this is happening. A 10-country survey of 10,000 people aged 16 to 25 published last month in The Lancet found startling rates of pessimism. Forty-five percent of respondents said worry about climate negatively affected their daily life. Three-quarters said they believed "the future is frightening," and 56 percent said "humanity is doomed."
The blow to young people's confidence appears to be more profound than with previous threats, such as nuclear war, Dr. Clayton said. "We've definitely faced big problems before, but climate change is described as an existential threat," she said. "It undermines people's sense of security in a basic way."
…
Frank Granshaw, 69, a retired professor of geology, wanted help hanging on to what he calls "realistic hope." He recalls a morning, years ago, when his granddaughter crawled into his lap and fell asleep, and he found himself overwhelmed with emotion, considering the changes that would occur in her lifetime. These feelings, he said, are simply easier to unpack with a psychologist who is well versed on climate. "I appreciate the fact that he is dealing with emotions that are tied into physical events," he said.
As for Ms. Black, she had never quite accepted her previous therapist's vague reassurances. Once she made an appointment Dr. Doherty, she counted the days. She had a wild hope that he would say something that would simply cause the weight to lift. That didn't happen. Much their first session was devoted to her doomscrolling, especially during the nighttime hours. It felt like a baby step.
Ellen Barry covers mental health. She has served as The Times's Boston bureau chief, London-based chief international correspondent and bureau chief in Moscow and New Delhi. She was part of a team that won the 2011 Pulitzer Prize for International Reporting. @EllenBarryNYT
#
End New York Times excerpt:
#
Related Links: 
Crying over 'climate change' – Tears, sobbing, & 'climate grief' is an actual thing for activists – Special Report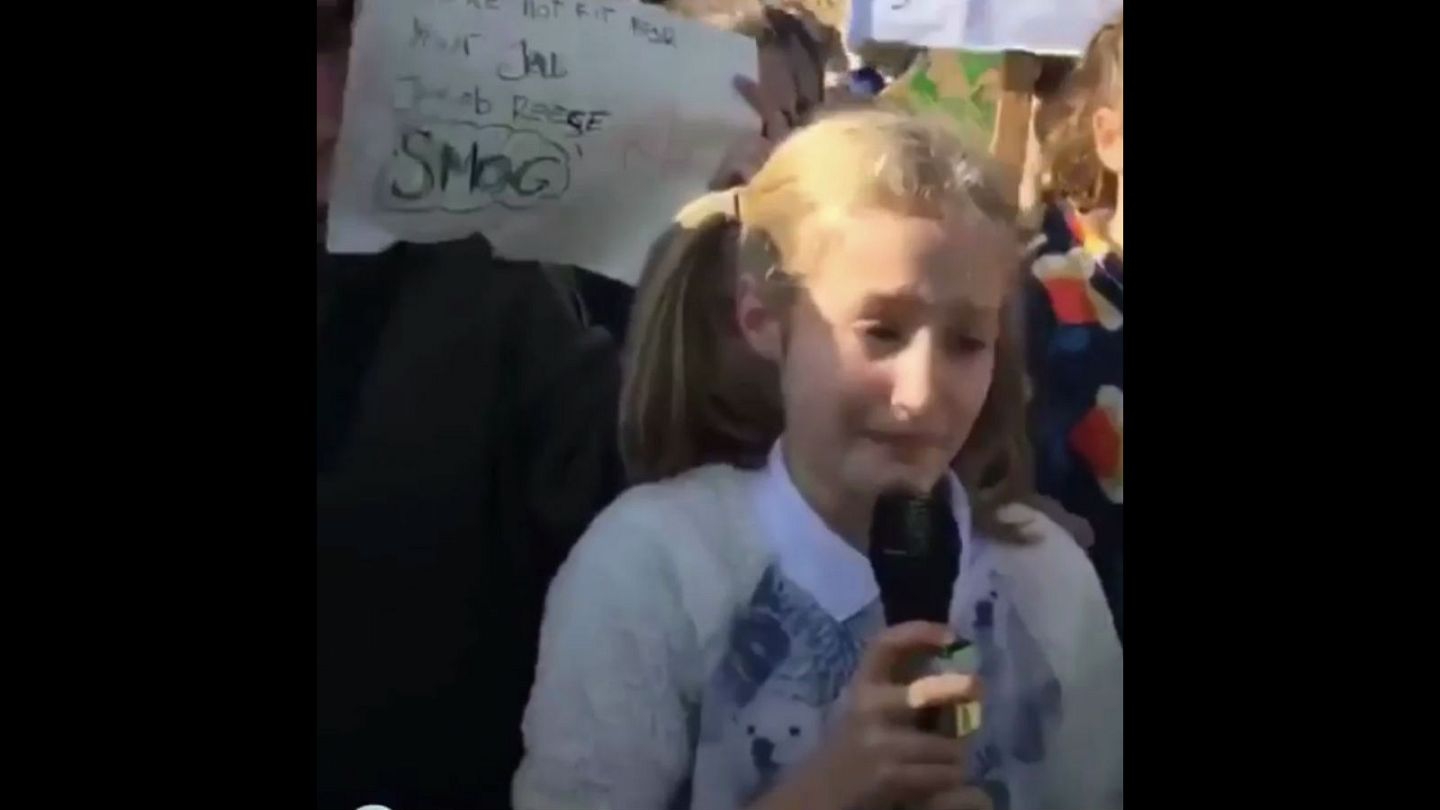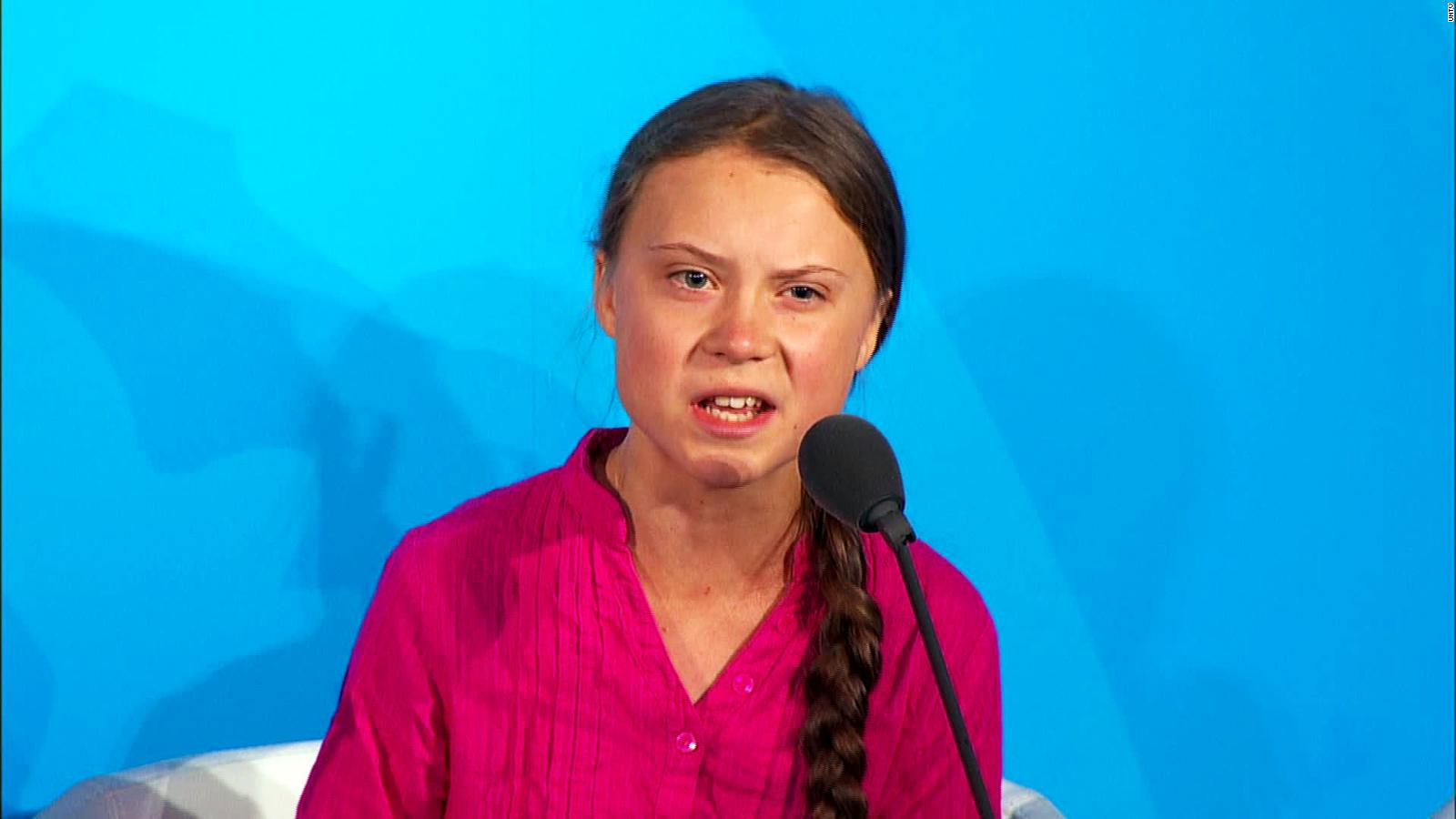 The book,  'The Politically Incorrect Guide to Climate Change' By Marc Morano, details how climate activists are attempting to link mental health and "global warming." See: The Politically Incorrect Climate Book sells out at Amazon, Target & Walmart! Ranked as 'Best Seller'
Book excerpt:  "Stress, Anxiety, Post-Traumatic Stress Disorder" – A 2014 report by the American Psychological Association (APA) and ecoAmerica, an environmental advocacy group, titled "Beyond Storms and Droughts: The Psychological Impacts of Climate Change," claimed that extreme weather fueled by man-made climate change "will mean more stress, anxiety, PTSD in the Future" as well as growing "substance abuse" and "broad psychological impacts."
In addition, a prominent climate activist took his own life to protest fossil fuel use in a New York City park. 'As radicalized as the Islamic suicide attackers' – Green activist burns himself to death to protest 'global warming'
The authors of the new study claim: "We anticipate, along with a small but growing number of scholars, that ecological grief will become an increasingly common human response to the losses encountered in the anthropocene. To bear witness to ecological losses personally, or to the suffering encountered by others as they bear their own losses, is to be reminded that climate change is not just an abstract scientific concept."
The study notes that "climate change" is "the source of much hitherto unacknowledged emotional and psychological pain, particularly for people who remain deeply connected to, and observant of, the natural world."
See Full Study here: Nature Climate Change – VOL 8 | APRIL 2018 | 275–281 | www.nature.com/natureclimatechange
Study Excerpts: "Climate change is increasingly understood to impact mental health through multiple pathways of risk, including intense feelings of grief as people suffer climate-related losses to valued species, ecosystems and landscapes. Despite growing research interest, ecologically driven grief, or 'ecological grief', remains an underdeveloped area of inquiry. We argue that grief is a natural and legitimate response to ecological loss, and one that may become more common as climate impacts worsen. Drawing upon our own research in Northern Canada and the Australian Wheatbelt, combined with a synthesis of the literature, we offer future research directions for the study of ecological grief."
…
Examples of "ecological grief" presented in the paper:
"I can't stand the place blowing away. Dust! I get in bed and pull the rugs over my head so I can't see it."

"Inuit are people of the sea ice. If there is no more sea ice, how can we be people of the sea ice?"

"There is nothing else [we can do], we can't dwell on it. Then we would be all suicidal. You just have to do the best you can with what change is coming."
…
"Gradual and cumulative losses in the physical environment can also invoke complex grief responses due to the various personal and collective meanings attached to them."
Study Conclusion:
Throughout this Perspective, we seek to present ecological grief as a legitimate form of grief felt in response to experienced or anticipated losses in the natural world and outlined what we believe are both important and urgent areas for future research. Given that we are living in a time of extraordinary ecological loss, and that these losses will not end any time soon, we anticipate, along with a small but growing number of scholars, that ecological grief will become an increasingly common human response to the losses encountered in the anthropocene. To bear witness to ecological losses personally, or to the suffering encountered by others as they bear their own losses, is to be reminded that climate change is not just an abstract scientific concept. Rather, it is the source of much hitherto unacknowledged emotional and psychological pain, particularly for people who remain deeply connected to, and observant of, the natural world. And while there are still many questions surrounding the concept of ecological grief, we contend that it is a powerful and useful concept, which allows people to articulate for themselves how this period of extraordinary ecological decline is affecting themselves and their communities.

Confronting ecological grief will be difficult and challenging work, both professionally and affectively. Indeed, to seriously engage with the concept of ecological grief is to become open, in a personal sense, to the magnitude of the ecological challenges facing our global society. There is much (grief ) work to be done, and we need to do this work individually and collectively, publicly and privately, ethically and politically, in order to enhance our understanding of climate change impacts, and to expand discussions on what is to be done. Here we find solace in the words of Parkes and Prigerson who remind us that to grieve is to find strength and maturity, and that ultimately grief might just be the "price we pay for love".

"In many respects, then, grief can be regarded as an illness. But it can also bring strength. Just as broken bones may end up stronger than unbroken ones, so the experience of grieving can strengthen and bring maturity to those who have previously been protected from misfortune. The pain of grief is just as much a part of life as the joy of love; it is, perhaps, the price we pay for love, the cost of commitment. To ignore this fact, or to pretend it is not so, is to put on emotional blinkers, which leave us unprepared for the losses that will inevitably occur in our lives and unprepared to help others to cope with the losses in theirs."
End Excerpt
#
ABC News: Climate change also has a 'pronounced' mental health toll – 'It's so terrifying' – ABC News: For Meg Keene, climate change is something that not only needs to be addressed but is also very difficult to cope with personally. "As someone with anxiety, I kind of try not to think too much about the future with regards to climate change, because it's so terrifying," Keene, 41, said. … Keene says she has been struggling with anxiety since she was a kid and for her, talking about the uncertain and changing weather patterns is triggering. "I find it crippling with my anxiety and depression, but mostly with my anxiety," Keene told ABC News.
Some experts say that the mere discussion of climate change can contribute to that anxiety. "Climate change can affect mental health by just increasing people's stress and worry about the issue, the more they hear about it," said Dr. Susan Clayton, a professor in psychology and environmental studies in The College of Wooster, in Ohio. "It's been described as an existential threat, something that really challenges the way we think about the world. And I think it has the potential to really erode our sense of security," Clayton added.
WaPo Worried About 'Climate Despair' That It's Been Peddling For Years – Promotes '10-step program inspired by' Alcoholics Anonymous to cope – WaPo: "Yes, the planet will get hotter. Sea levels will rise further. Extreme weather will worsen, and more people will suffer," writes WaPo. "[M]ore people than ever could experience serious challenges to their mental health as a result."
"A nonprofit organization called the Good Grief Network, [created] a 10-step program inspired by the structure of Alcoholics Anonymous whose meetings provide 'social and emotional support to people who feel overwhelmed about the state of the world,' says it has reached over a thousand people in four years. Steps in the program range from accepting 'the severity of the predicament' to reinvesting 'into meaningful efforts.'"
'Focus on your breath': Psychologists group prepares public on how to read UN climate report: 'IPCC report is the bearer of alarming news for all on Earth…If we are not feeling some level of fear & grief, we are in denial'
New Study Finds Growing Number Of Young People Suffering From 'Climate Anxiety' – 'Researchers say only cure for climate anxiety is govts around the world taking real action' – Ten-thousand young adults from 10 countries were asked how they feel about climate change. "Children started telling us that they were feeling betrayed and abandoned and they felt that governments were lying about the effectiveness of the action they were taking to address the climate emergency," said researcher Caroline Hickman.
Researchers from the University of Bath say 84% of 16 to 25 year olds surveyed are at least somewhat worried about climate change. Nearly 60% say they are very or extremely worried about the climate crisis. Seventy-five percent say the future is frightening…"Researchers say the only cure for climate anxiety is governments around the world taking real action to protect the environment."
Bill Nye 'The Science Guy' Says 'Climate Deniers' Suffer Psychological Delusions – "To the deniers out there. I want you to think about what is called cognitive dissonance," Nye said, referring to situations wherein people prefer to bury their head in the sand instead of facing reality. It's up to environmentalists and everybody else to save skeptics from themselves, he added. "Instead of accepting that the climate is changing, deniers are denying the evidence and dismissing the authorities" simply because they don't want to face a harsh reality, Nye said.