.@JohnKerry runs cover for China over its pollution & disproportionate "greenhouse gas" emissions: It's "not fair" to say they're doing nothing; "I urge you to go read their plan … It says they will do a lot." pic.twitter.com/v3igdzuesy

— Tom Elliott (@tomselliott) November 10, 2021
https://www.foxnews.com/politics/kerry-criticized-for-response-to-question-about-forced-labor-in-china
VIA Fox News: John Kerry, the U.S. climate envoy, was accused by online critics of brushing aside a question about reports of slave labor in China to produce solar panels while attending a press conference Wednesday at the COP26 climate summit in Glasgow.
RealClearPolitics posted the video and said that the question came after the U.S. and China announced they will increase their cooperation and speed up action to rein in climate-damaging emissions, which was seen as a key diplomatic score.
A reporter mentioned the behind-the-scenes meetings and asked if Kerry ever mentioned any "contentious issues" like the use of forced labor in Xinjiang for building solar panels.
Kerry said both countries were honest about their differences.
COAL SHORTAGES PUSH UP PRICES, WEIGH ON ECONOMIES
"We certainly know what they are and we've articulated them but that's not my lane here. My job is to be the climate guy," Kerry said.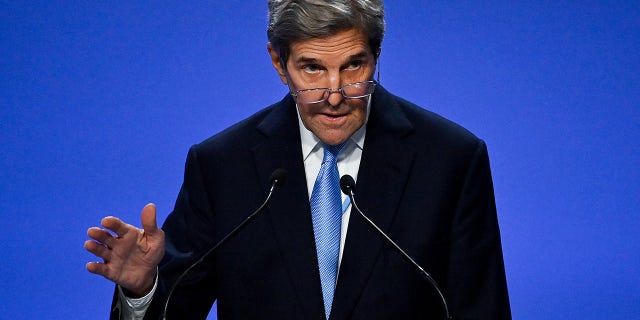 A State Department spokesperson told Fox News in an early email Thursday that Kerry has spent his 37-year career as a senator and secretary of state "standing up for human rights and defending democracy."
"As Secretary Kerry has said from the start, the United States and China have mutual interests in solving the climate crisis while there's still time, even when we fundamentally disagree on other critical issues," the statement read.