https://www.foxnews.com/politics/climate-protesters-swarm-white-house
Build Back Fossil Free coalition wants national emergency, end to fossil fuel projects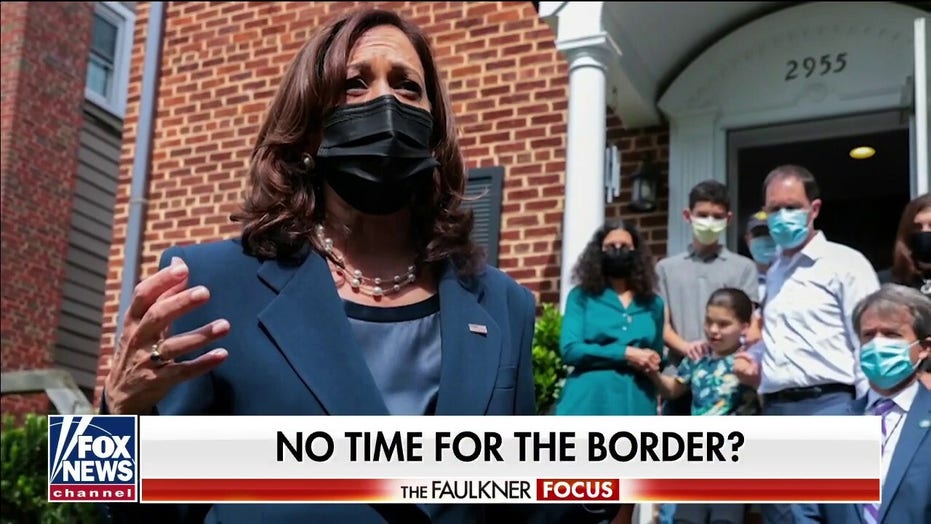 Fox News contributor Joe Concha on Vice President Kamala Harris' lack of presence on the border and video of her talk with kids about space.
Left-wing climate protesters hit the D.C. streets Monday, vandalizing a statue of former President Andrew Jackson and swarming the White House while warning President Biden to take their demands seriously. SponsoredBY PHRMAProtect Against Government NegotiationCongress wants to change Medicare to allow the government to "negotiate" medicine prices, but this could reduce access to medicines and choice for patients. Learn why we must protect Medicare for seniors and people with disabilities.See more
The Build Back Fossil Free coalition took to the DC streets Monday with their five-day-long protest's aim to spur action by the Biden administration against climate change, mainly by declaring a national emergency and ending projects involving fossil fuels.
Siqiñiq Maupin, director of coalition core member the Sovereign Inupiat for a Living Arctic, told Fox News in a Monday email statement that the protest was happening because they believe Biden needs to follow through on his campaign promises.