https://realclimatescience.com/2021/08/hottest-month-ever-in-the-history-of-the-planet/
Congressional climate expert Bernie Sanders says July was "the hottest month EVER in the history of the planet"
Satellite temperatures indicate that July was 0.2C above average, and cooler than 2020, 2019, 2016, 2010 and much cooler than 1998.
UAH Global Temperature Update for July, 2021: +0.20 deg. C « Roy Spencer, PhD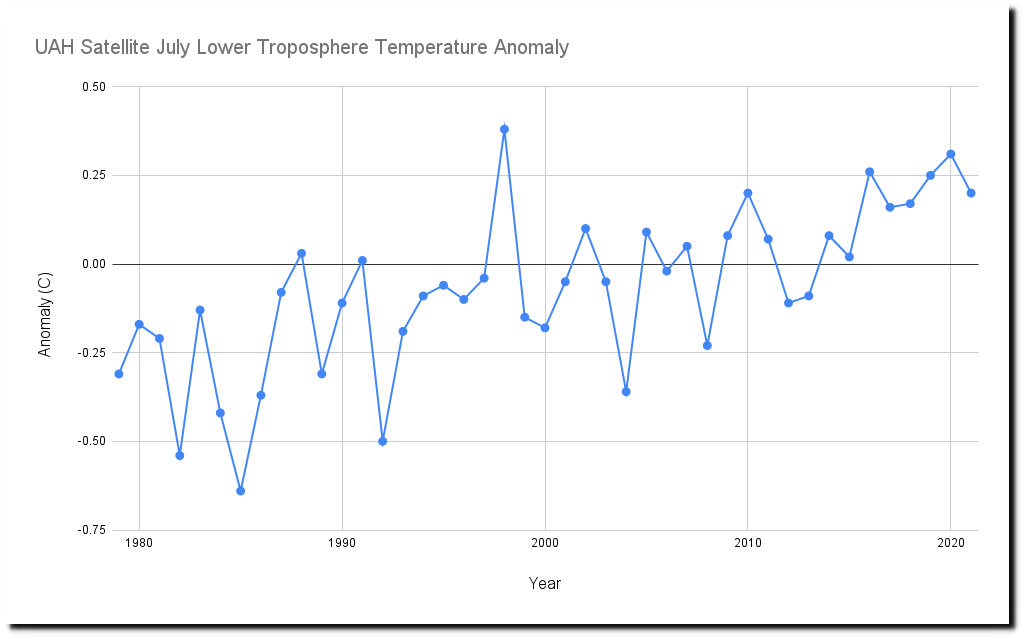 http://vortex.nsstc.uah.edu/data/msu/v6.0/tlt/uahncdc_lt_6.0.txt
This is what the current 0.2C anomaly looks like. It is indistinguishable from a 0.0C anomaly.
North Pole temperatures were below normal every day in July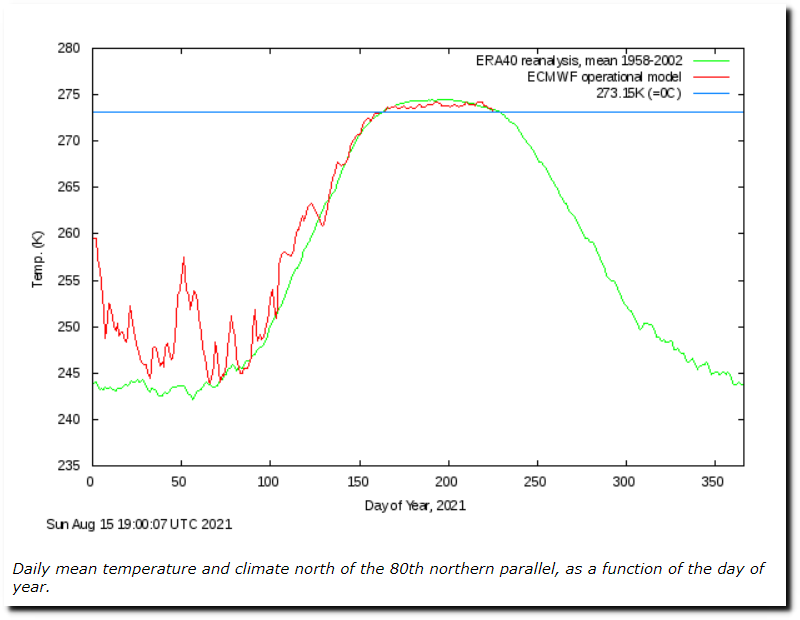 Ocean and Ice Services | Danmarks Meteorologiske Institut
Antarctic sea ice extent is well above average.
Arctic sea ice extent is highest in several years and melting slowly.
OSI-420 | osisaf.metsis.met.no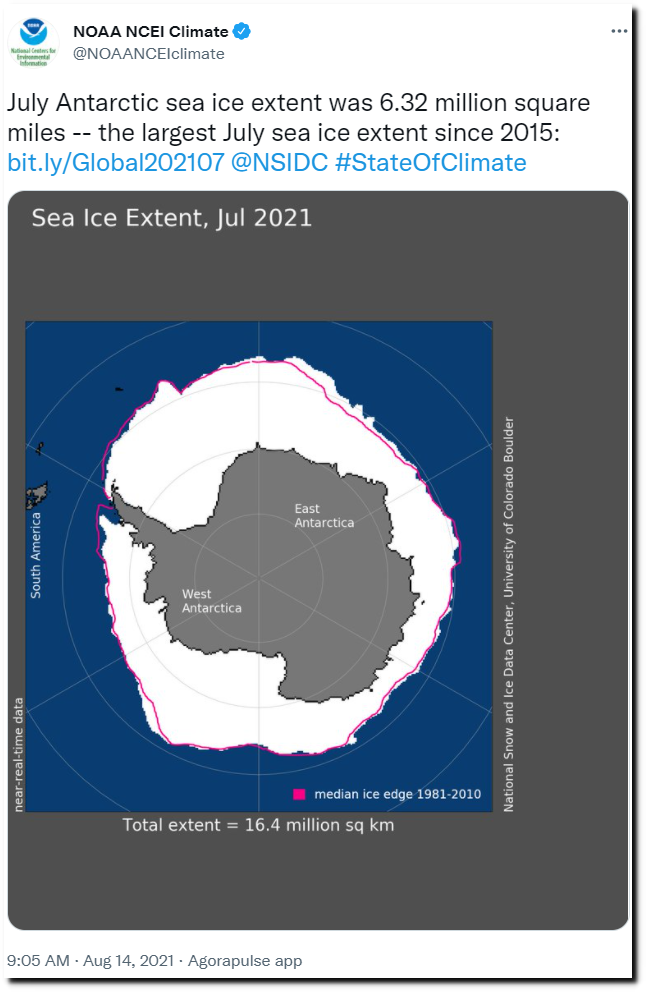 Greenland's surface mass balance is well above average.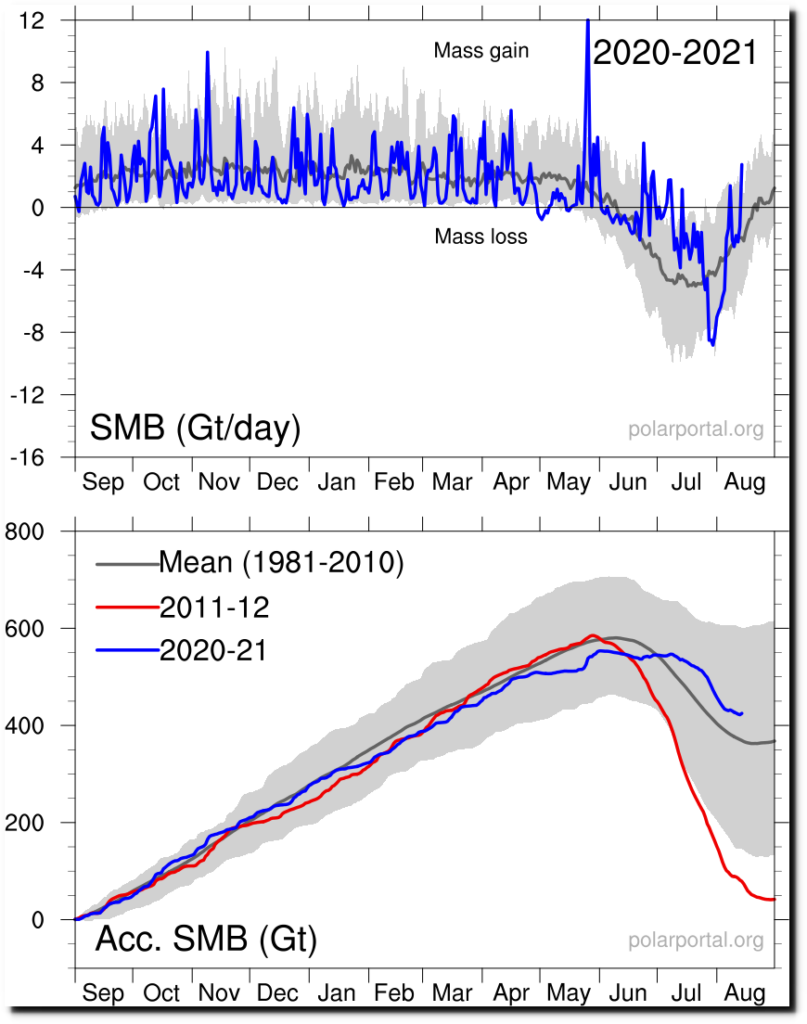 SMB_curves_LA_EN_20210814.png (846×1080)
The coffee crop in Brazil was destroyed by frost during July
South Africa has been having record cold and snow
I circled Bernie's "hottest month ever" on this graph.
Fifty-three million years ago, palm trees grew in Antarctica.
The current temperature at the South Pole is -60F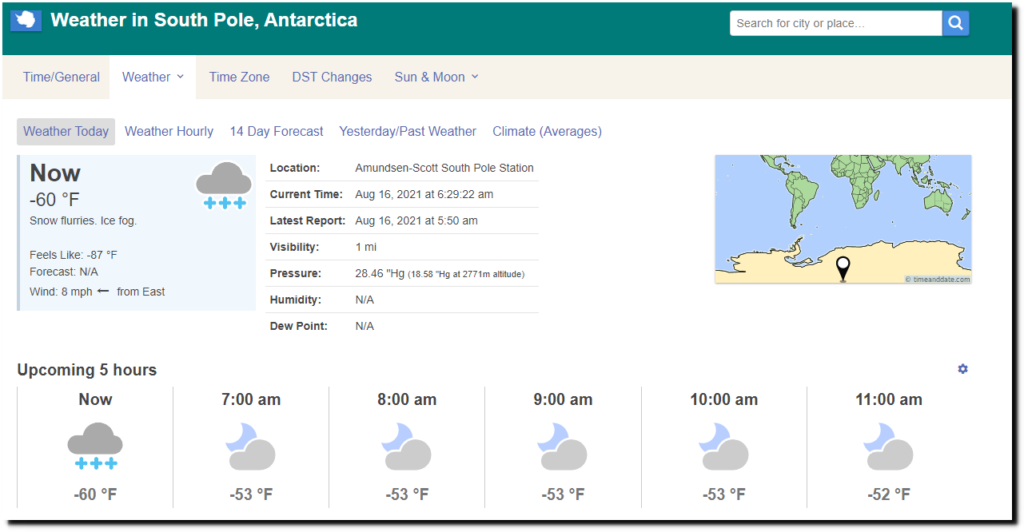 Weather for South Pole, Antarctica
There were crocodiles and palm trees in the Arctic.
Crocodiles and Palm Trees in the Arctic? New Report Suggests Yes.
When Stonehenge was built, the Arctic Ocean was ice-free, there were trees growing all the way to the Arctic Ocean and July temperatures in the Arctic were 2.5-7C warmer.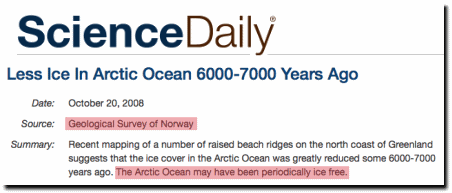 Less Ice In Arctic Ocean 6000-7000 Years Ago — ScienceDaily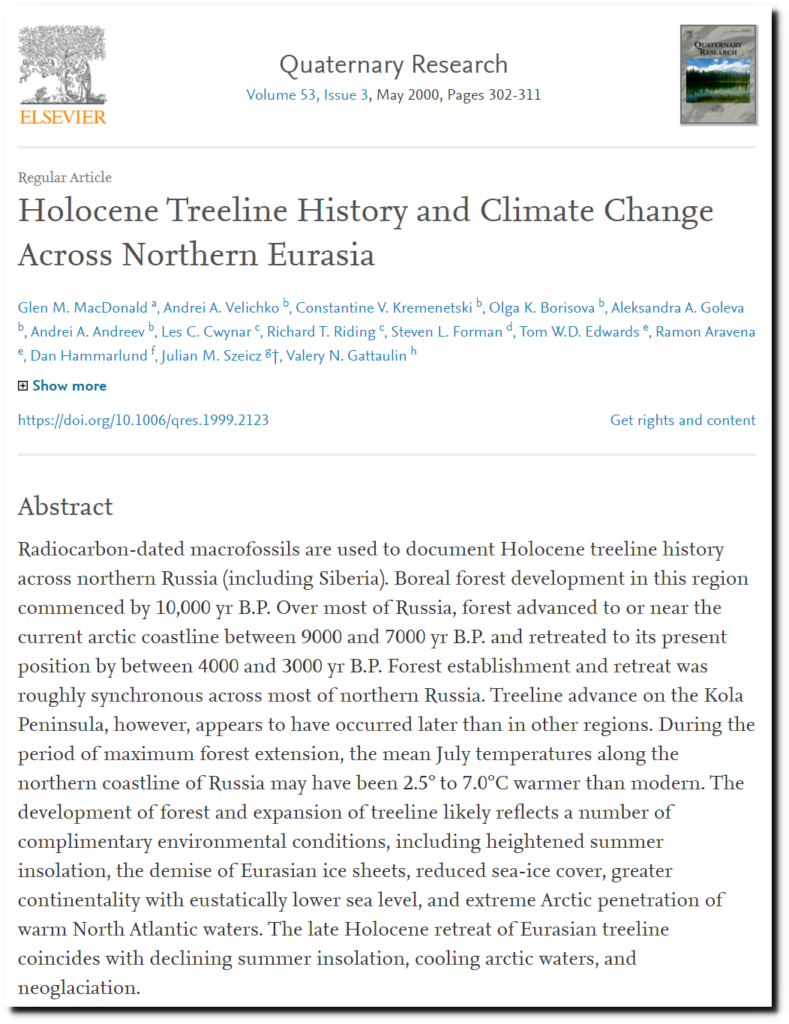 Holocene Treeline History and Climate Change Across Northern Eurasia – ScienceDirect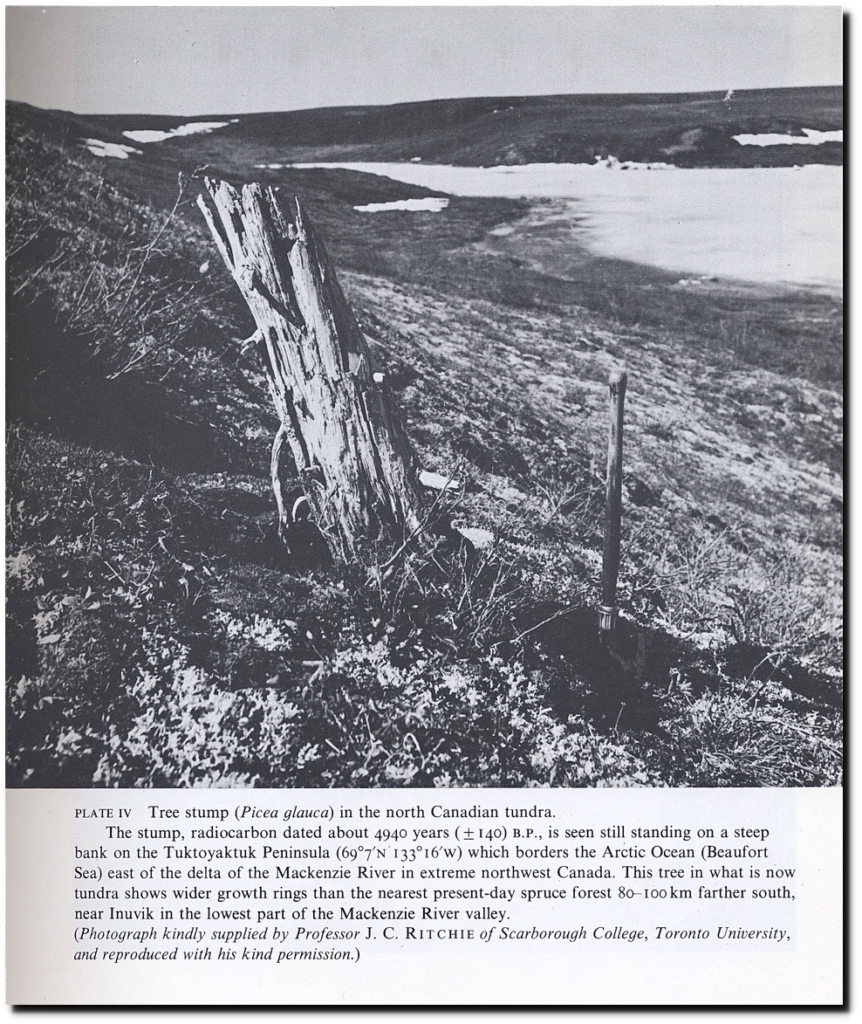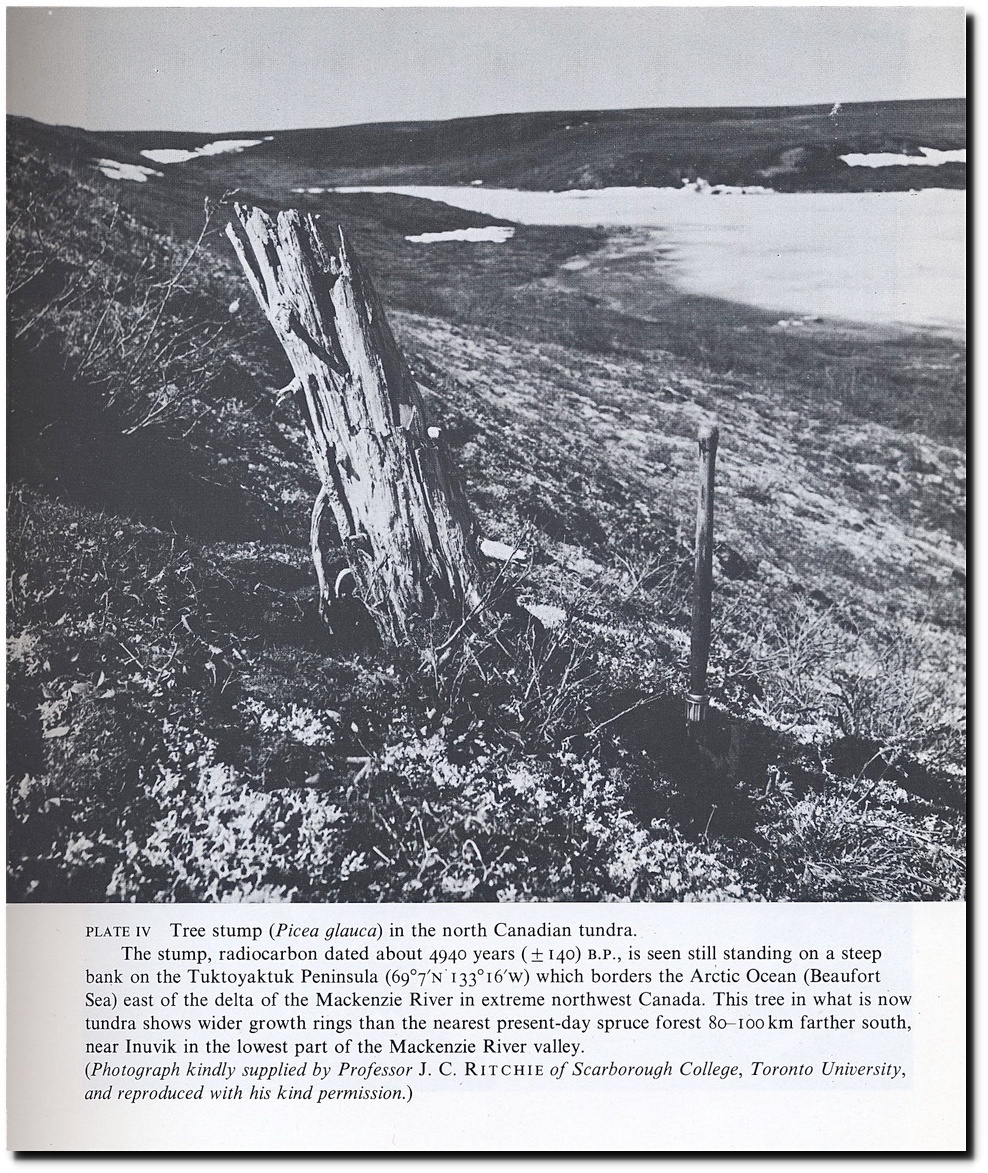 The vast majority of NOAA's long-term daily temperature data is from the US and July was a cool month in most of the US.

station-counts-1891-1920-temp.png
NOAA has grossly inadequate long-term temperature data outside the US, and they massively tamper with US temperature data to cool the past.
The three hottest Julys in the US were 1936, 1901 and 1934. This si what the New York Times said about the heatwave of 1901
Later in July 1901, the heatwave expanded to Europe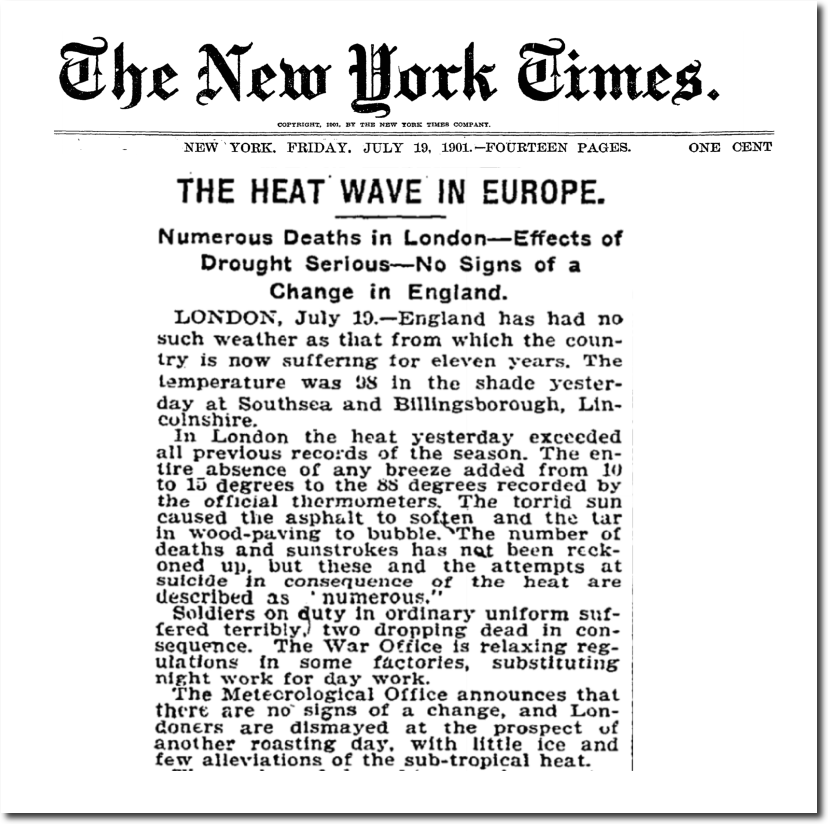 THE HEAT WAVE IN EUROPE.; Numerous Deaths in London — Effects of Drought Serious — No Signs of a Change in England.
And continued into August.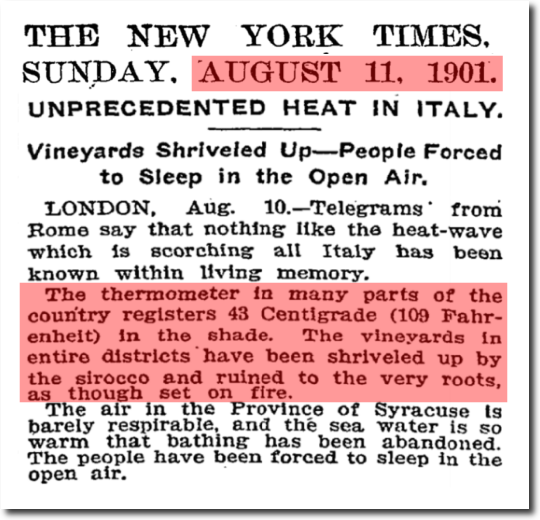 UNPRECEDENTED HEAT IN ITALY.; Vineyards Shriveled Up — People Forced to Sleep in the Open Air.
The heatwave of July 1911 killed tens of thousands of people.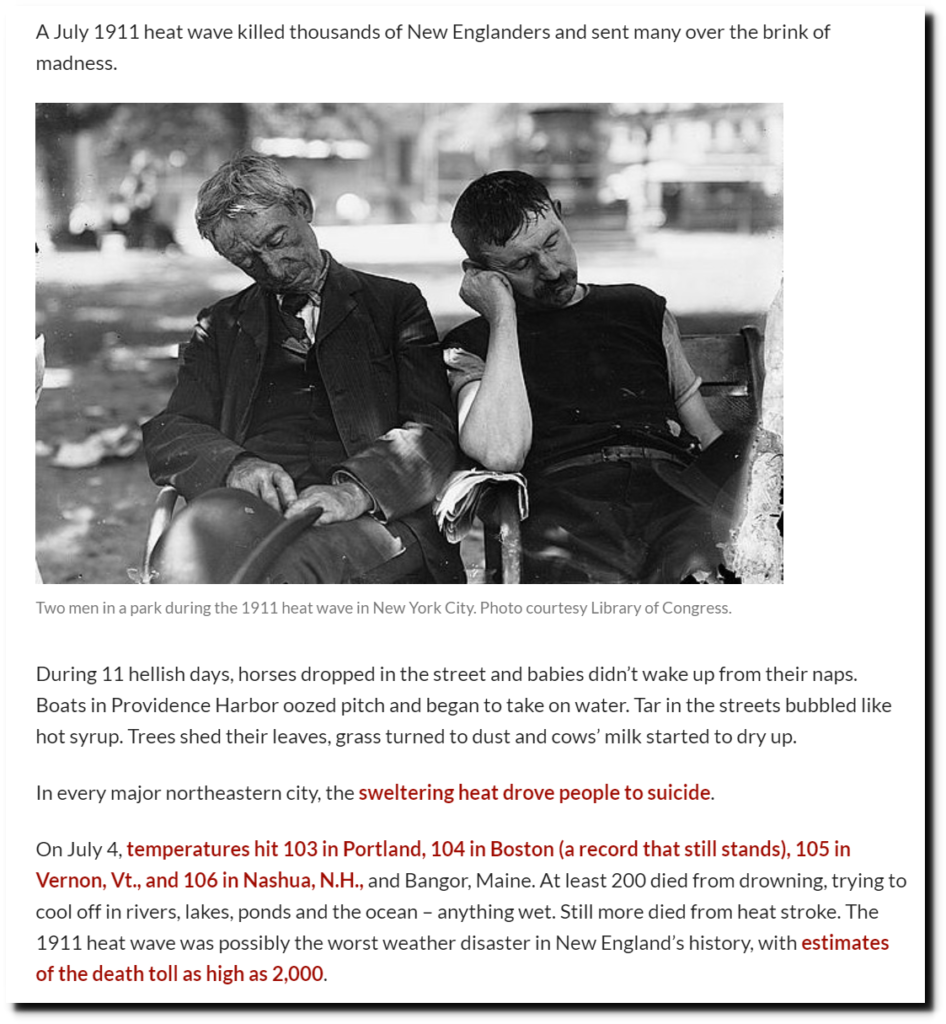 The 1911 Heat Wave Was So Deadly It Drove People Insane – New England Historical Society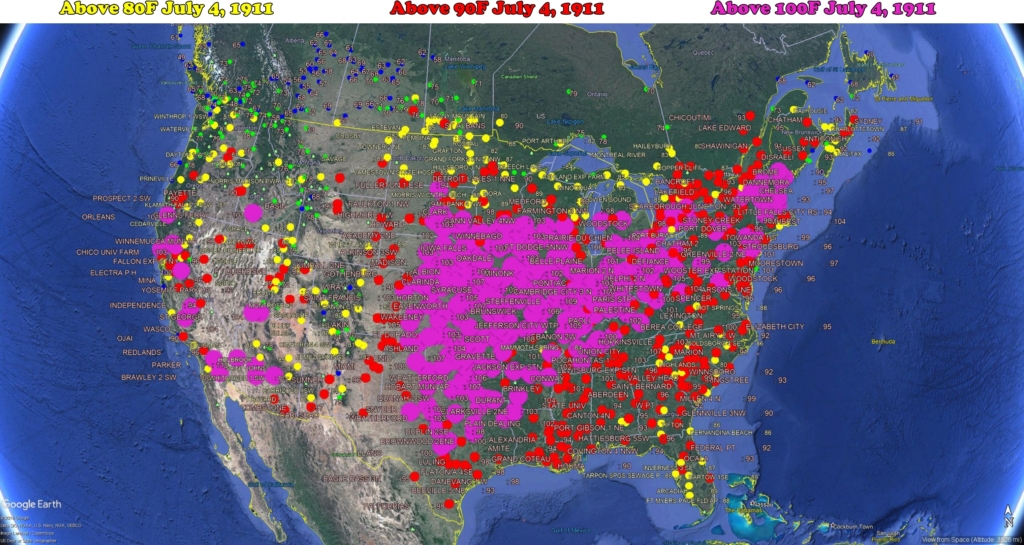 And Europe had a seventy day long heatwave which killed tens of thousands of people.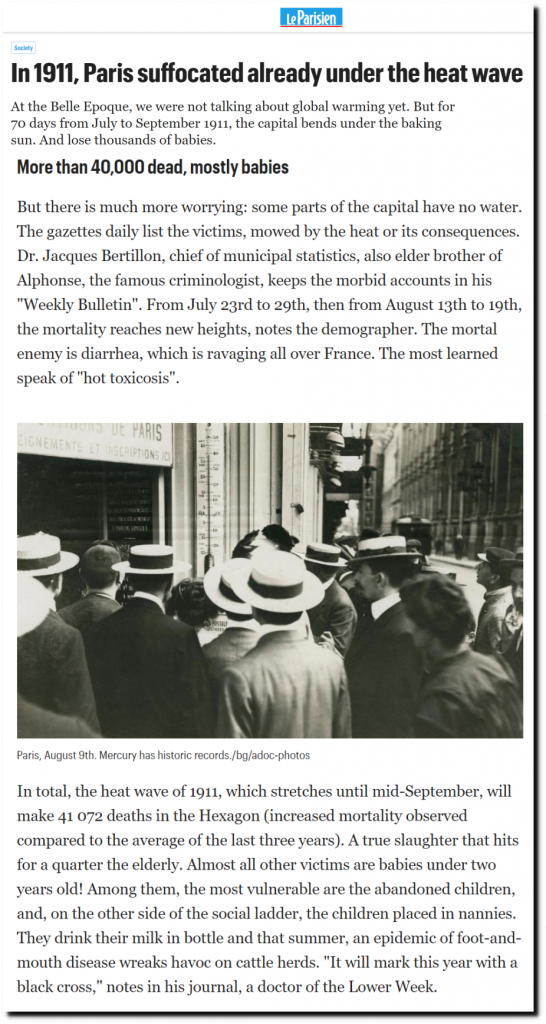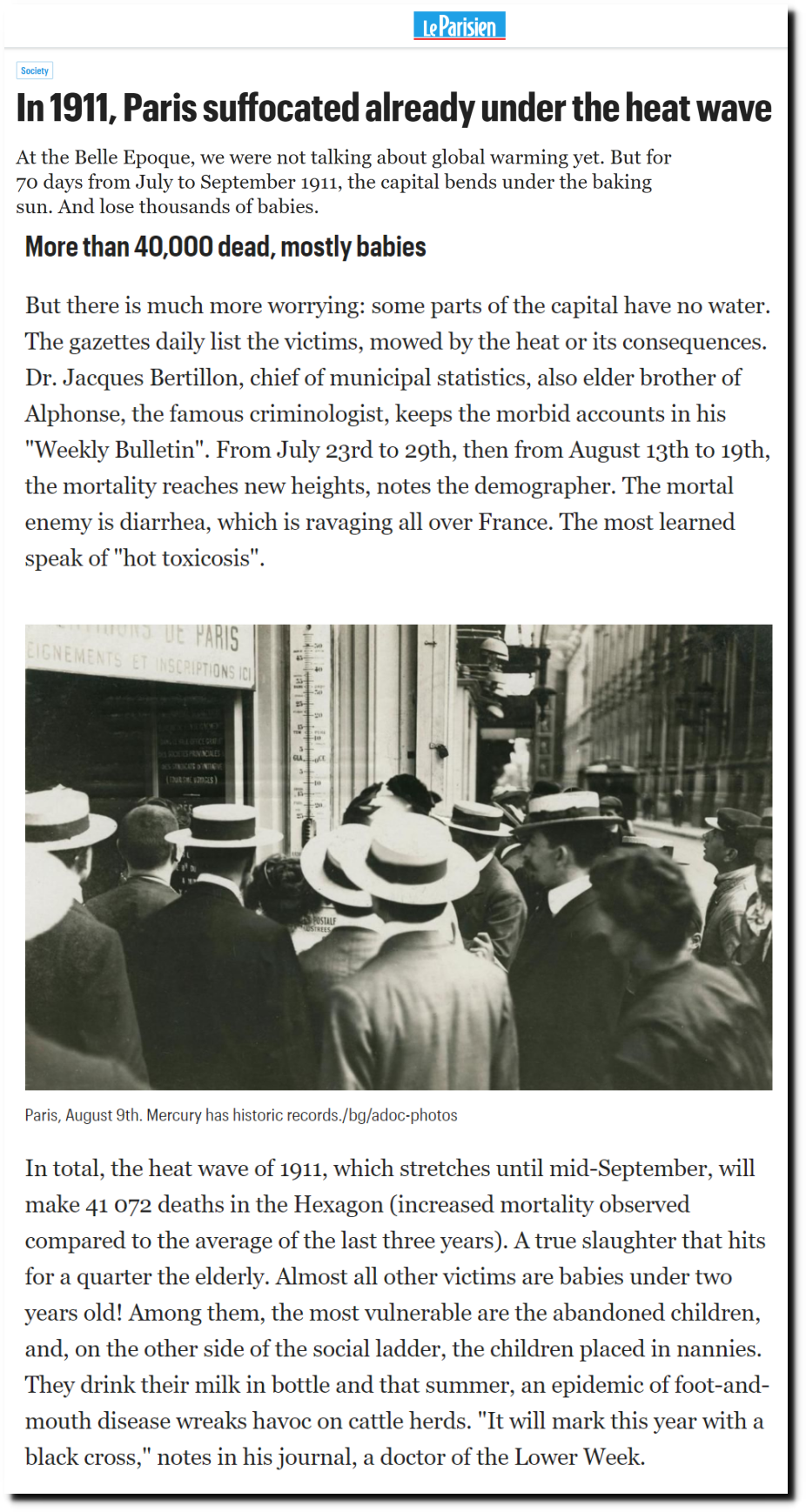 En 1911, Paris suffoquait déjà sous la canicule – Le Parisien
London was 100 degrees on August 9, 1911.
29 Aug 1930 – DEATHS REPORTED. – Trove
05 Jul 1911, 1 – The Boston Globe at Newspapers.com
More than a thousand people died in Germany.

11 Aug 1911 – TERRIBLE HEAT WAVE. – Trove
The 1936 heatwave killed 12,000 people in one week.
"Saginaw Michigan had an entire week where they averaged 106 during July 1936. Highest temperature was 111. They have seldom gotten up to 95 over the last 25 years. Chicago Midway Airport had nine straight 100+ days, with a high of 109 degrees during same heatwave."

– Washington Weather Expert  Andy Weiss
The Bulletin – Google News Archive Search
The Mississippi River almost dried up
St. Petersburg Times – Google News Archive Search
ftp://ftp.library.noaa.gov/docs.lib/htdocs/rescue/mwr/064/mwr-064-07-c1.pdf
Same nonsense as 150 years ago.
"every season is sure to be "extraordinary," almost every month one of the driest or wettest, or windiest, coldest or hottest, ever known. Much observation, which ought to correct a tendency to exaggerate, seems in some minds to have rather a tendency to increase it."