Jim Peacock – Chairman, TRCS Research Team: Tom Wysmuller was the co-founder of The Right Climate Stuff Research Team, established in 2011 by a group of scientists and engineers retired from the NASA Johnson Space Center, in Houston, Texas. Our goal was to "Determine to what extent human-related releases of CO2 into the atmosphere can cause earth surface temperature increases that would have unacceptable harmful effects." As a Meteorologist, Tom's work was essential in achieving this goal, because our work was based on use of empirical data, rather than computer climate models. We relied on Tom to insure the temperature data we used were the most accurate available. He made numerous presentations in our local meetings and travelling worldwide to prove increases in CO2 had no effect on changes of sea level, number and strength of hurricanes, tornados, droughts, floods, forest fires, and only a negligible increase in global temperature.
Marc Morano statement: 
Tom Wysummer was a generous friend who will be missed greatly. Tom was a great man who took a personal interest in the lives of his colleagues and was passionate about science and a great defender of its misuse. I featured Wysmuller in my book, The Politically Incorrect Guide to Climate Change, and the 2021 film Climate Hustle 2. Wysmuller le
ft an incredible scientific legacy. His website was a font of climate information. 
http://www.colderside.com/Colderside/Home.html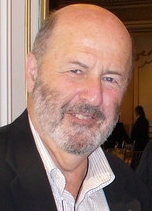 In 1968, he was one of nine people chosen through a series of nationwide exams for NASA Executive Interns in the U.S. He worked at NASA before, during, and after the moon landings. His programming skills were so well-known throughout the agency that at one point he was the youngest person ever selected to serve on NASA's Source Selection Board for agency–wide computer services.
His ties to NASA remained strong as well, delivering multiple climate-oriented lectures at NASA Field Centers, and in 2009 he co-founded the NASA TRCS (The Right Climate Stuff) climate research group. He considered it one of his greatest achievements when in 2018, he solved the discrepancy of Sea-Level Rise (SLR) reported by The University of Colorado and NASA's Satellites in comparison to land coupled tide gauges. His "reverse-engineering" technique showed how a programming error generated the much higher rate of SLR being reported by satellites vs world-wide tide gauge measurements.
Meteorologist Tom Wysmuller: 'There is no measurable linkage between Sea Level and CO2!' – 'The Inconvenient CO2/Sea Level Non-Linkage'
Wysmuller: 'If mankind shuts down every coal and gas fired power plant, steel mill, and every auto, plane, train and ship and if we revert to a bare bones subsistence economy, with minimal fire and combustion products, we might be able to reduce CO2 growth from its average annual increase of 1.5ppm over the Keeling Curve era (since 1958) to about 0.5ppm.  When a massive 38% CO2 increase doesn't even begin to accelerate Sea Level rise, how would we ever attempt to measure any Sea Level fall resulting from an almost impossible to achieve 1ppm reduction.  The instrument that could measure that drop has yet to be invented!'
'Amazing how past hard data gets a new lease on a more varied life'
'Now we have CO2 ranges that almost double the maxima reached in past 4 interglacial periods (over 450,000 years), & temps remaining relatively stable for most of last 10K year span. CO2 seems to have had little impact in EITHER direction on observed temps over that 10k year period'
Meteorologist Tom Wysmuller: The Recent Temperature and CO2 Disconnect' — 'It is obvious that surface records are NOT going up – they are basically in a 0.2C flatline'
'Even going back ten centuries, there have been total disconnects between temp and CO2 impact, or lack thereof. From 1000AD to 1800, over a period of relatively stable CO2 values that bounced around 280ppm level, temps plummeted in Little Ice Age & then rebounded over a century later. CO2 values neither led nor followed temp declines & recoveries'
—