https://realclimatescience.com/2019/08/gretas-dire-straits/
Greta's Dire Straits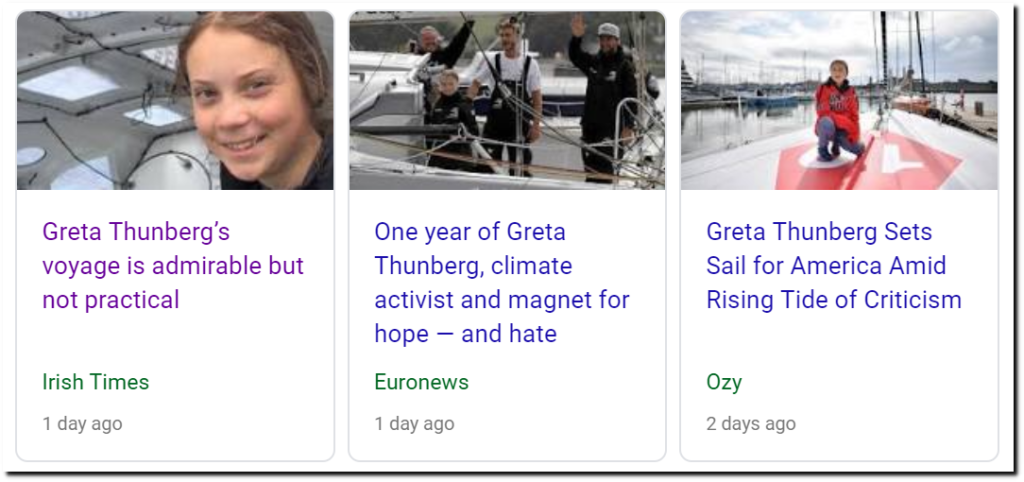 Greta Thunberg doesn't go to school, because adults around her have convinced her the climate situation is simply too bad. Instead she is traveling on an expensive yacht to the US, preaching imminent doom as a "magnet for hope." She has been told that children had a much brighter future when CO2 levels were lower, like a century ago. Greta believes greenhouse gases cause catastrophic heatwaves, natural disasters and disease, which will ruin her future..
It is easy enough to test that idea out, by looking at how children lived a century ago – at lower CO2 levels. On this date in 1916, children were out of school for different reasons. New York Public Schools were shut down due to a polio epidemic.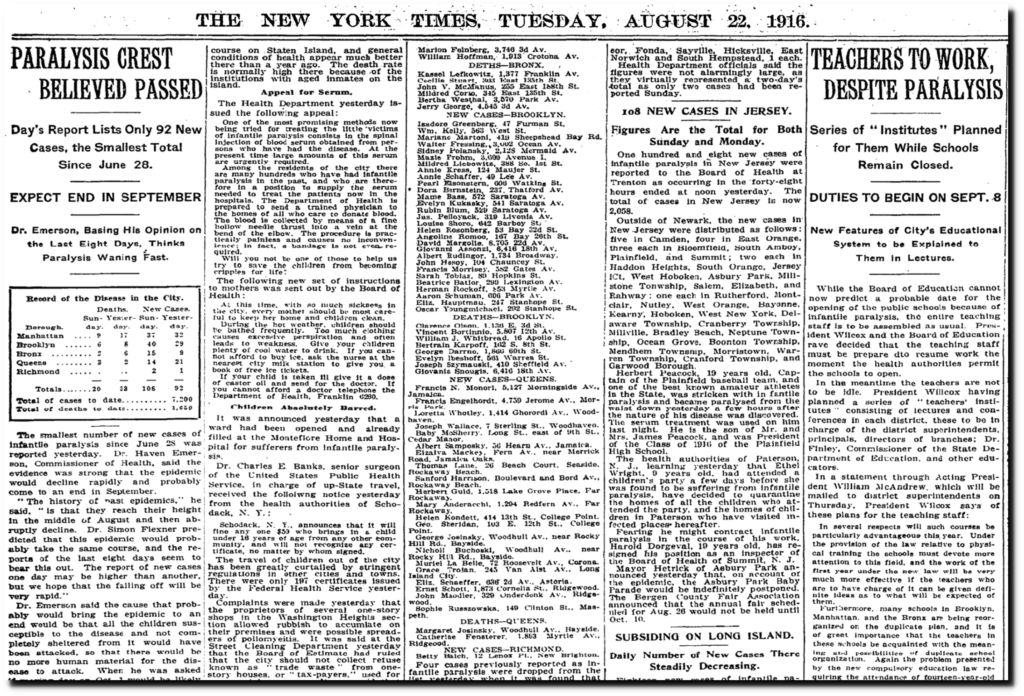 TimesMachine: Tuesday August 22, 1916 – NYTimes.com
Before the Vaccines: Medical Treatments of Acute Paralysis in the 1916 New York Epidemic of Poliomyelitis
The polio epidemic spread all over the country. This 1916 photo was taken in Billings, Montana. (At least the children didn't have to face an extra 0.0001 mole fraction CO2 in the atmosphere.)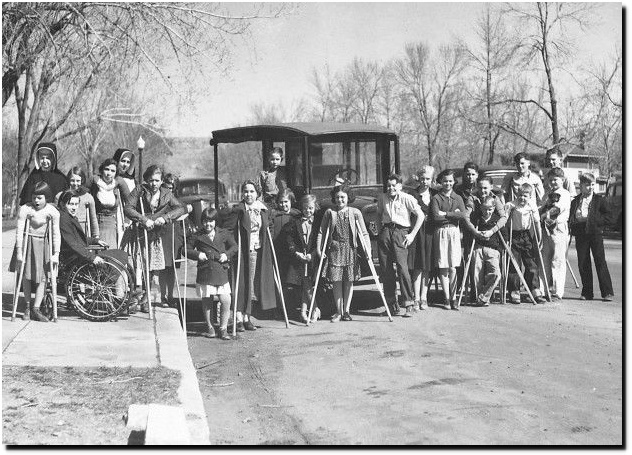 And what about the weather? On this date in 1916, there were 100 degree temperatures from Oregon to upstate New York. Adrian, Michigan was the hottest place in the country at 106 degrees.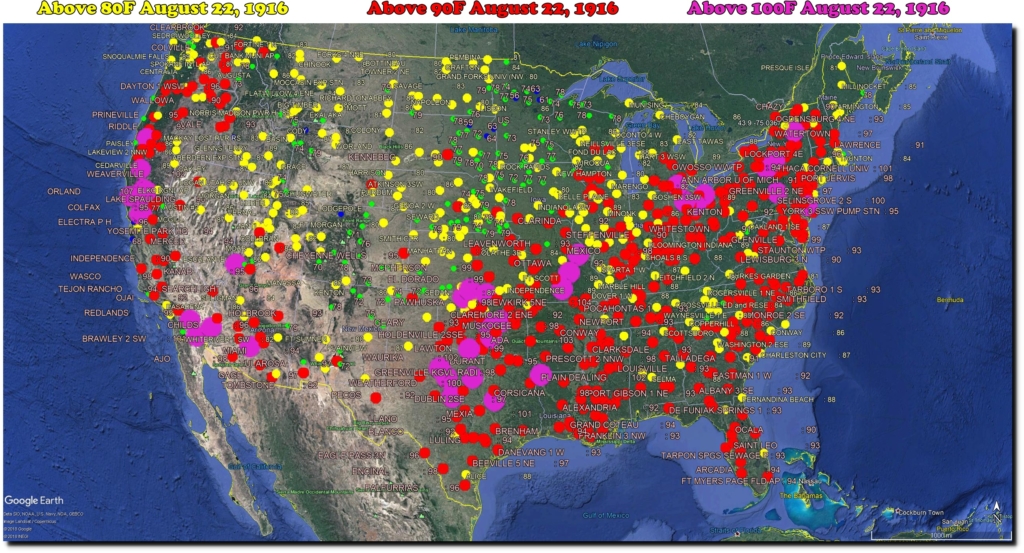 States over 100F on August 22, 1916 : Michigan 106, Oklahoma 105, Arizona 104, Kansas 102, Louisiana 102, Ohio 102, Texas 102, New York 101, Utah 101, Missouri 100, New Jersey 100, Oregon 100 and Pennsylvania 100.
Ithaca NY was 101 degrees on this date in 1916. They have had a total of ten days over 100 degrees since 1895, all of which occurred more than 80 years ago.
All days over 100F at Ithaca, New York
7/3/1911    101
7/4/1911    102
7/5/1911    100
8/22/1916   101
7/2/1931    102
9/12/1931   100
6/29/1933   102
7/8/1936    101
7/9/1936    103
7/10/1936   102
The hottest August 22 across the US occurred in 1936. The average afternoon temperature across the US that day was 91 degrees.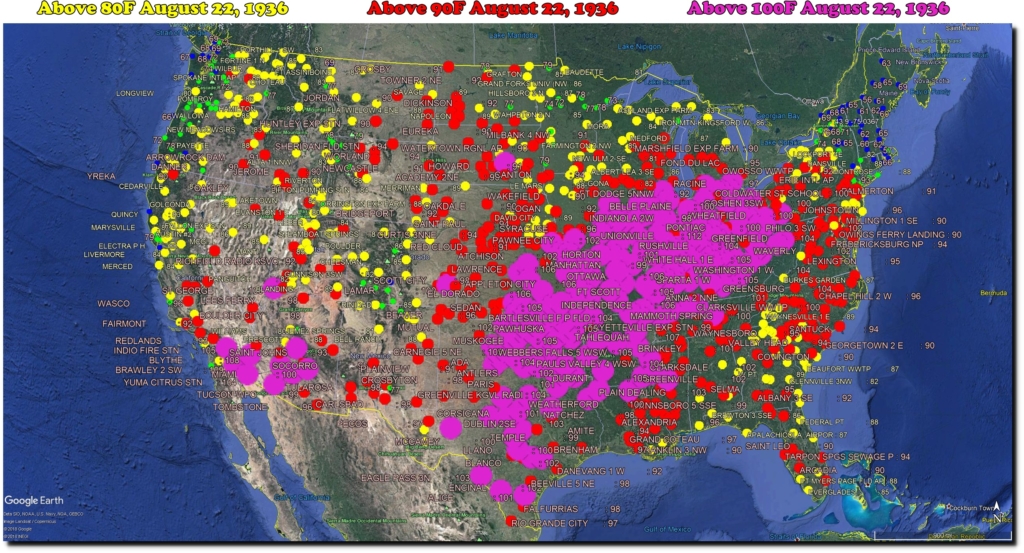 Four states were over 110 degrees and twenty-one states were over 100 degrees on this date in 1936 : Missouri 112, South Dakota 112, Indiana 111, Arizona 110, California 109, Texas 108, Illinois 107, Oklahoma 107, Arkansas 106, Kansas 106, Kentucky 105, Michigan 105, Tennessee 105, Ohio 104, Iowa 103, Louisiana 103, Mississippi 102, Nebraska 102, West Virginia 102, Colorado 100 and Utah 100.
The second August 22 hottest occurred in 1938.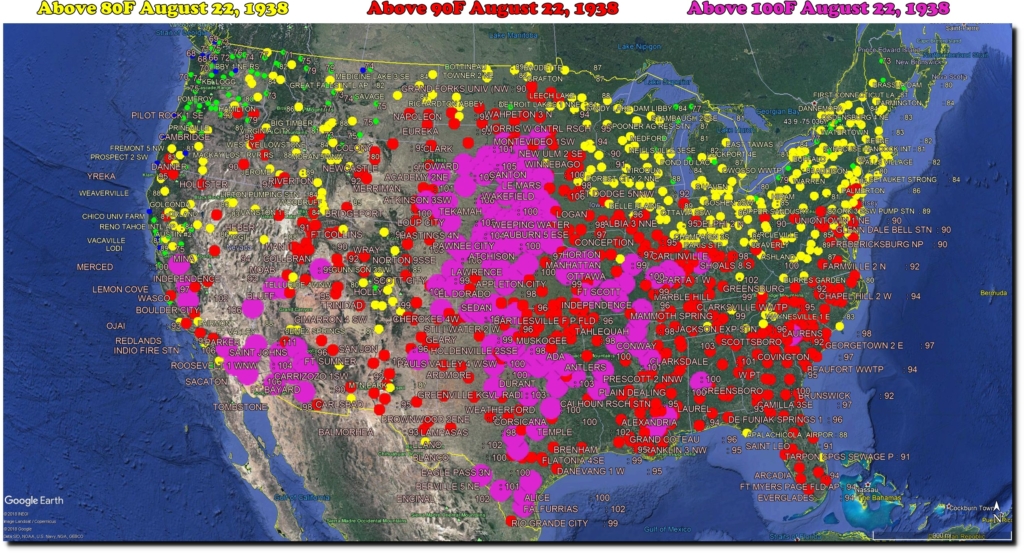 US August 22 afternoon temperatures have been declining since 1895.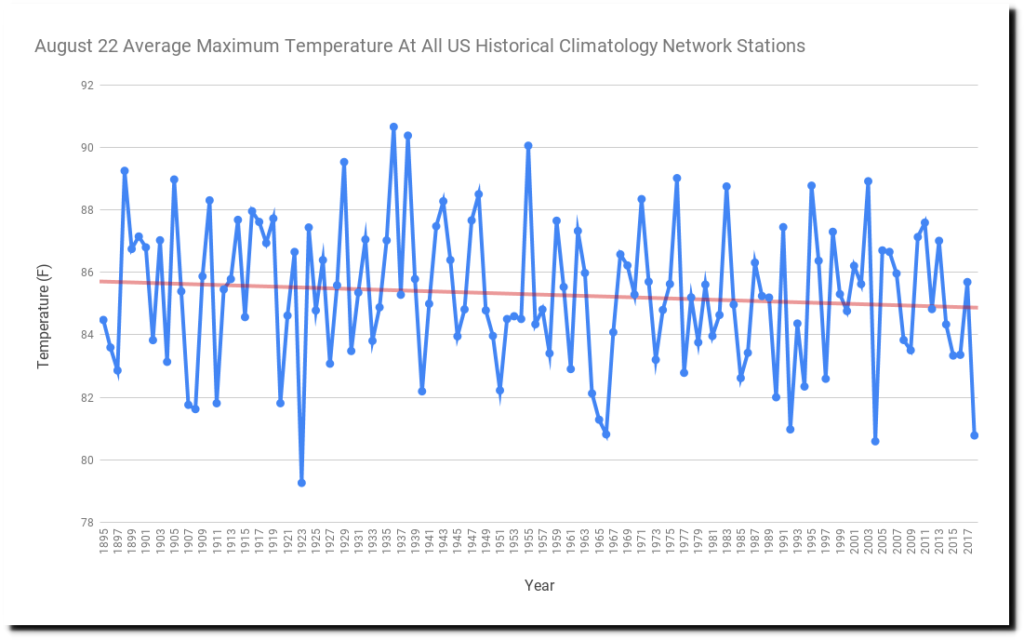 The likelihood and areal coverage of hot weather has also been declining, with recent years among the coolest on record.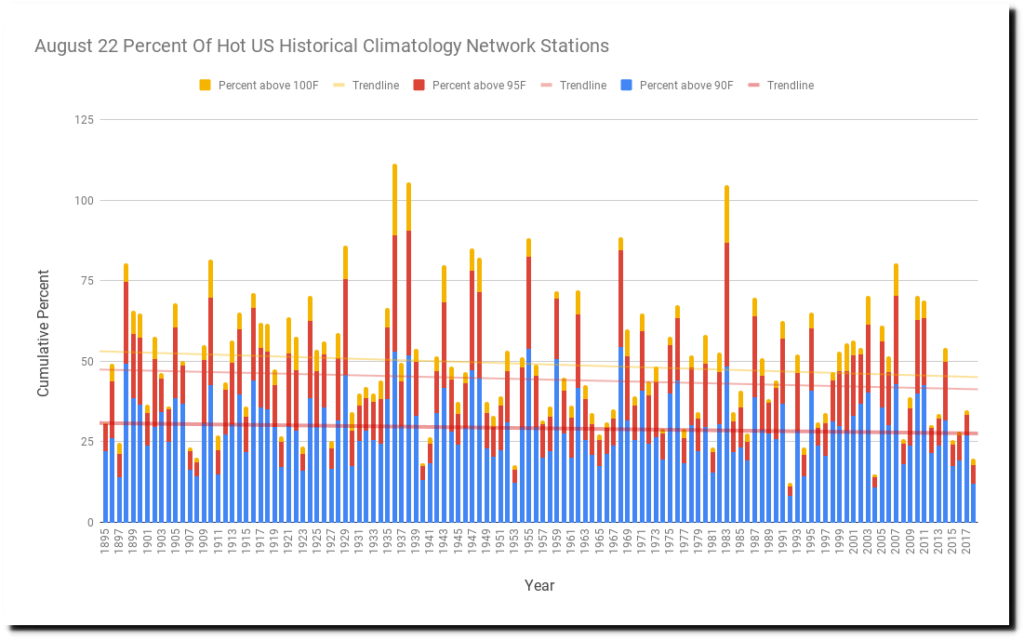 Two years after the polio outbreak of 1916, the deadliest pandemic in history killed as many as 40 million people, most of them young.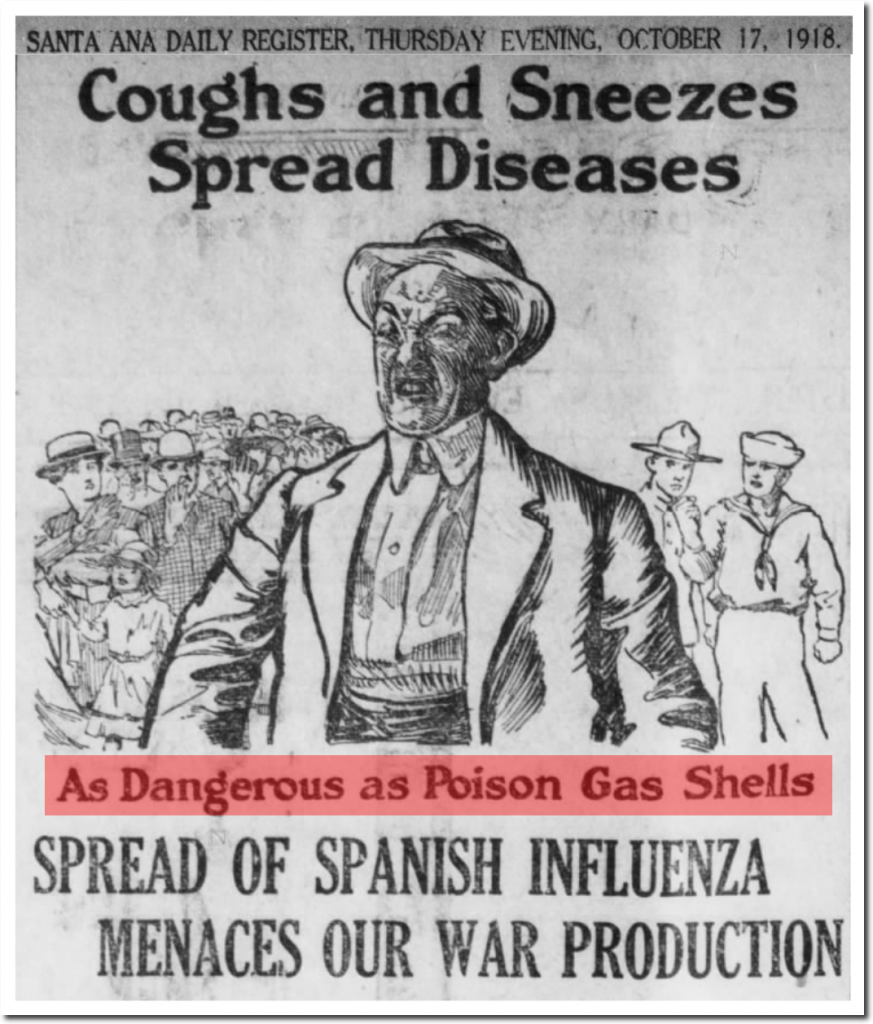 17 Oct 1918, Page 8 – Santa Ana Register at Newspapers.com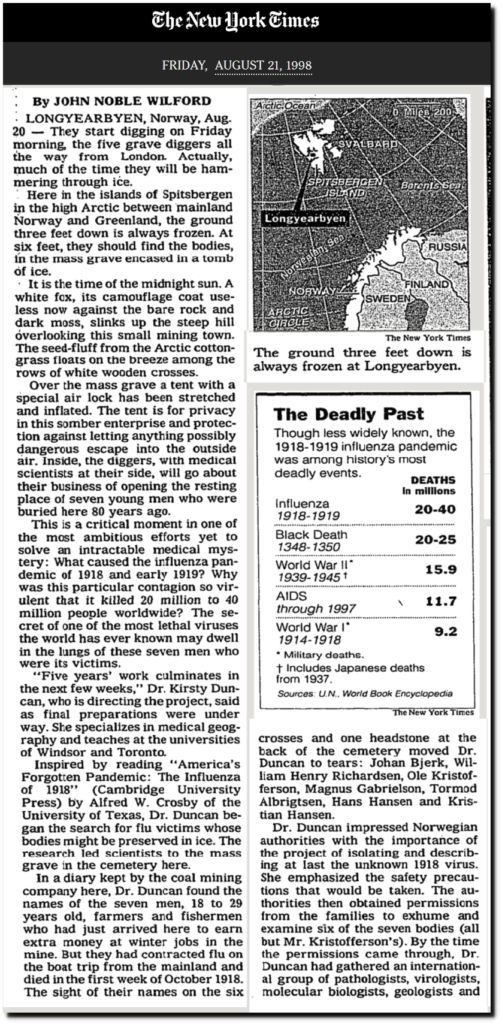 TimesMachine: August 21, 1998 – NYTimes.com
Greta is scheduled to speak at the UN when her yacht arrives, as their official science expert. In this role she replaces another high school dropout with a 450 foot long yacht.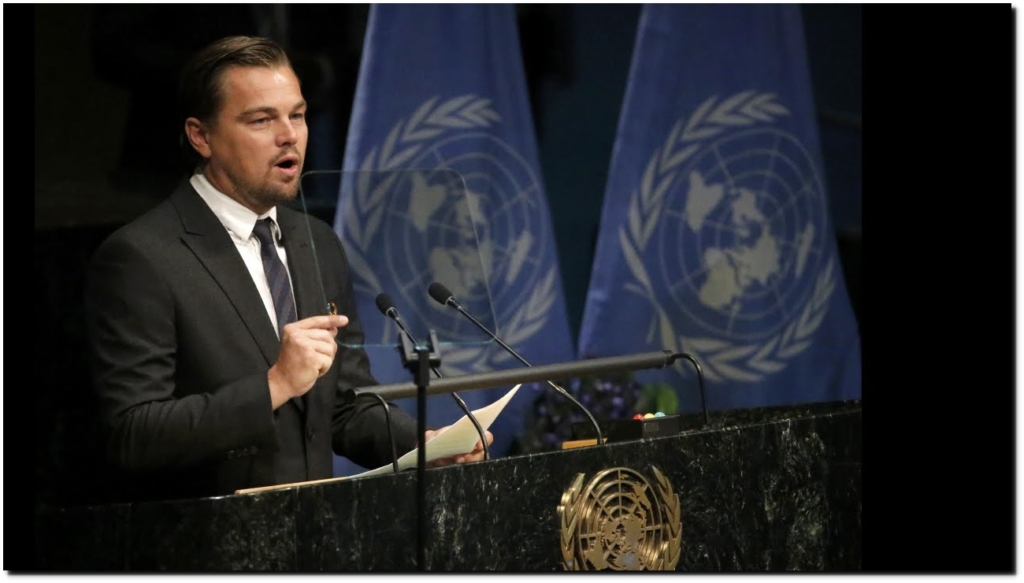 To his credit, Leo DiCaprio always brings lots of climate models on the yacht with him.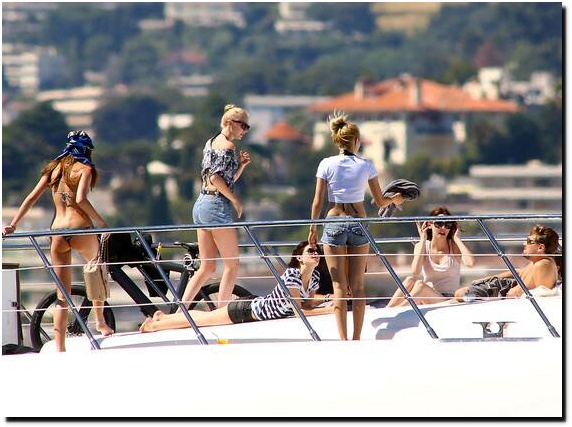 Nothing Greta has been taught has any basis in reality.  The Greta situation is a good reminder of how evil the people behind this scam are.