https://news.sky.com/story/rising-temperatures-will-make-hajj-pilgrimages-to-mecca-dangerous-says-study-11791357?utm_source=po.st&utm_medium=referral
British Muslims are being urged to take the lead on fighting climate change as a study suggests rising temperatures will make pilgrimages to Mecca dangerous.
The Hajj, one of the five pillars of Muslim faith, takes place in and around the city situated in a desert valley in western Saudi Arabia.
All Muslims are expected to take part at least once in their lifetime, if their health and finances allow.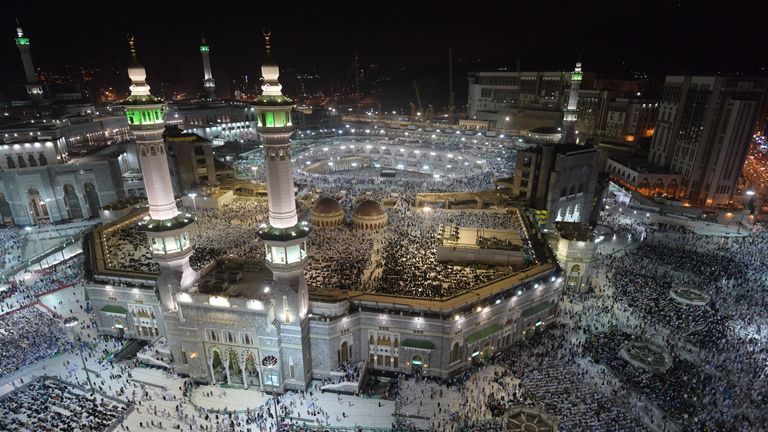 The timings of the annual religious event shift each year because it is based on the lunar calendar, and it involves spending around 20 to 30 hours outdoors over a period of around five or six days.
The Saudis want to increase the number of pilgrims to 10 million by 2030.
Researchers at the Massachusetts Institute of Technology in California say rising global temperatures could push up heat and humidity in the region in the hottest summer months to the extent that people face "extreme danger" to their health.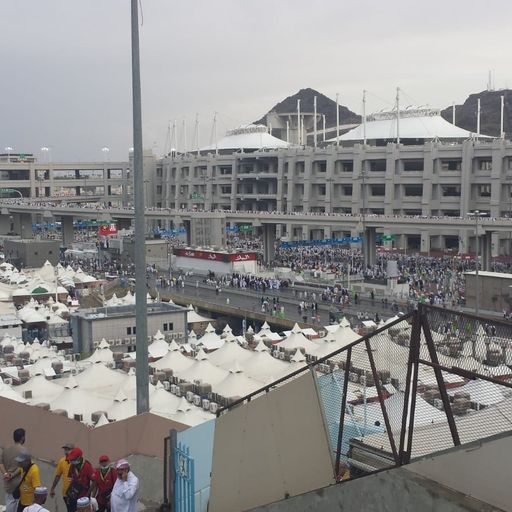 The Hajj is done – but challenges lie ahead for its future
A vast army of workers have begun the task of clearing the detritus left on the roads ready for next year.
Elfatih Eltahir, the civil and environmental engineer who led the research, said: "When the Hajj happens in summer, you can imagine, with climate change and increasing heat-stress levels, conditions could be unfavourable for outdoor activity.