Watch: Morano on TV on Greta's trip to U.S. 'Greta Thunberg spouts nonsense, but criticizing makes you a bully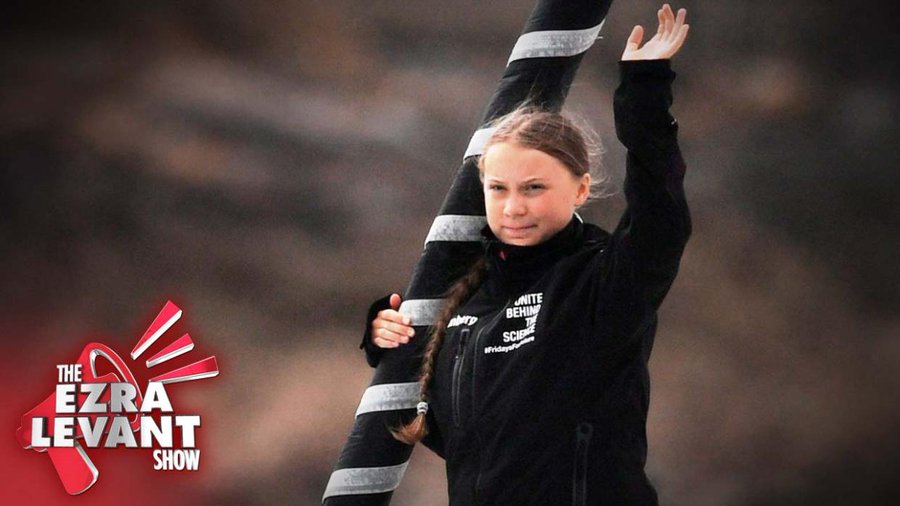 Broadcast August 23, 2019 – The Rebel TV – The Ezra Levant Show
Marc Morano of @ClimateDepot tells @EzraLevant: Greta Thunberg spouts nonsense, but criticizing makes you a bully.

WATCH: https://t.co/8346gDehhk | #climatechange #climatestrike pic.twitter.com/jjyZyMwKIk

— The Rebel (@RebelNewsOnline) August 24, 2019
https://www.therebel.media/marc-morano-greta-thunberg-climate-change-united-nations-keynote-speaker-critics-bullying-disabled-child
On last night's episode of The Ezra Levant Show, Marc Morano of Climate Depot called in to talk about the trans-Atlantic journey of Greta Thunberg, the teenaged climate alarmist underwritten by massive corporations looking to make a green buck.
Since Greta is a young girl with autism, any real criticism of the misinformation she repeats to the United Nations and to the world is beyond the pale.
It's sexist, it's ableist, it's mean, and as Marc says, you'll only been seen as a bully.