Scott Pruitt Proposes A Regulation To Keep 'Secret Science' Out Of EPA
Read the Full Article
Marc Morano and CFACT's Craig Rucker At EPA HQ with Princeton Physicist Dr. Will Happer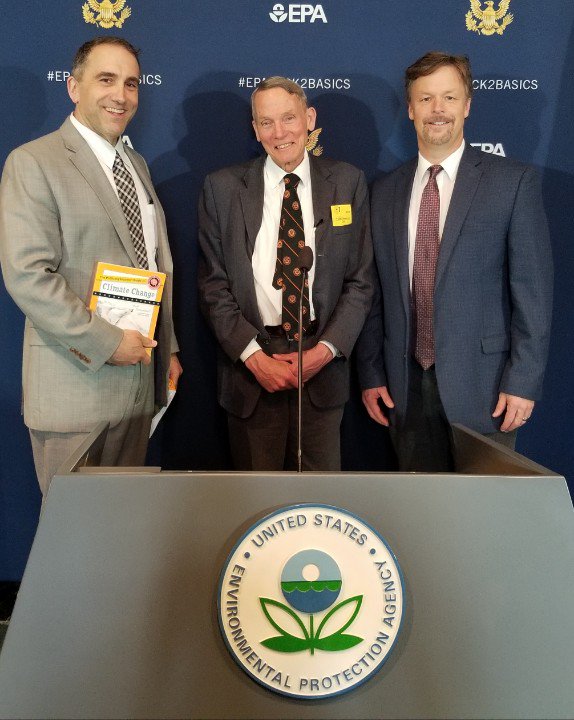 By MICHAEL BASTASCH
The Environmental Protection Agency's (EPA) plan to end the use of "secret science" to craft regulations will take the form of proposed regulation, making it harder for officials to skirt around or future administrations to repeal, The Daily Caller News Foundation has learned.
Administrator Scott Pruitt first announced his ban on "secret science" in a March interview with TheDCNF. Pruitt will unveil the new policy on Tuesday in the form of a proposed rule, which, if finalized, will make it harder for future administrations to repeal.
"We need to make sure their data and methodology are published as part of the record," Pruitt told TheDCNF in March. "Otherwise, it's not transparent. It's not objectively measured, and that's important."
Pruitt is scheduled to announce the data transparency proposal Tuesday afternoon, in the first time releasing specifics of the new policy. A proposed rule must go through a comment period before it can be finalized.
Republicans have pushed for transparency in EPA regulatory science for years, especially in the wake of the Obama administration relying on non-public data to justify billions of dollars in health benefits from reducing certain pollutants.
Pruitt's proposed rule would apply prospectively to future regulatory actions, TheDCNF has learned, but EPA officials could link the data transparency rule with President Donald Trump's executive order on regulations issued in 2017.
Trump ordered the creation of task forces to identify existing regulations ripe for repeal or reform. That order would nicely dovetail with a finalized EPA data transparency rule.