A former adviser to U.S. President Donald Trump who denies the world is experiencing global warming attended a meeting at the official residence of British Prime Minister Theresa May on Tuesday.
Myron Ebell, who headed Trump's Environmental Protection Agency transition team, met with advisers to May as director of the Competitive Enterprise Institute, a group that campaigns against policies for tackling climate change, according to May's office. He was earlier seen going into 10 Downing Street following a cabinet meeting.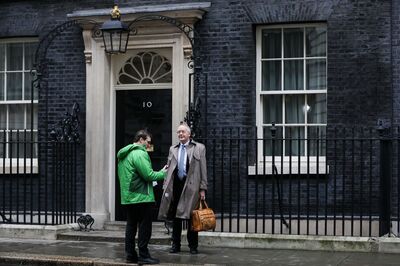 The visit is likely to fuel concern that the U.K. could weaken its efforts to tackle climate change as it exits the European Union. May came under pressure from lawmakers to seek assurances on the future of the Paris Deal when she met with Trump last week.
"This looks as if Theresa May's team are cozying up to the worst excesses of the climate-denying, fossil-fuel funded elite," said Guy Shrubsole, campaigner for Friends of the Earth group.