We're Saved! France bans plastic forks and spoons to fight climate change!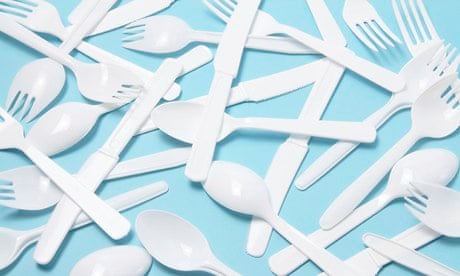 http://travel.aol.co.uk/2016/09/18/france-bans-plastic-cutlery-fight-climate-change/
Plastic cutlery and crockery is set to be banned in France unless it is made from biologically sourced materials.

The move is part of the French environmental initiative called Energy Transition for Green Growth, and the law will come into force in 2020.
… 
The Telegraph reports that the move is part of a growing trend to rid the world of the use of plastics.
San Francisco banned plastic shopping bags in 2007, and the use of plastic water bottles on public properties in 2014.
And a law was recently passed in Britain requiring the public to pay 5p for plastic shopping bags.