Another Climate Prediction Fizzles: DC Climate Rally for Pope shrinks from expected 200,000 people to just 'hundreds'
Washington DC: The hopes were so high back in August for a massive climate rally to support Pope Francis' climate push. But reality has now sunk in .
Climate Prediction: August 25, 2015: WaPo: 'For Pope Francis's D.C. visit, environmental rally of up to 200K planned' – Several environmental groups are planning a major climate rally that will draw hundreds of thousands to the National Mall on Sept. 24, the day Pope Francis speaks to Congress and is expected to address the public afterwards. The permit for the gathering — which will make the moral case for reducing greenhouse gas emissions linked to global warming — is for 200,000 people. The Moral Action on Climate Network, along with the Earth Day Network, League of Conservation Voters, Sierra Club and other groups, have timed the rally on the Mall the same day of the pope's speech.
#
#
Greenpeace seemed to confirm the small turnout for the climate rally, tweeting out today: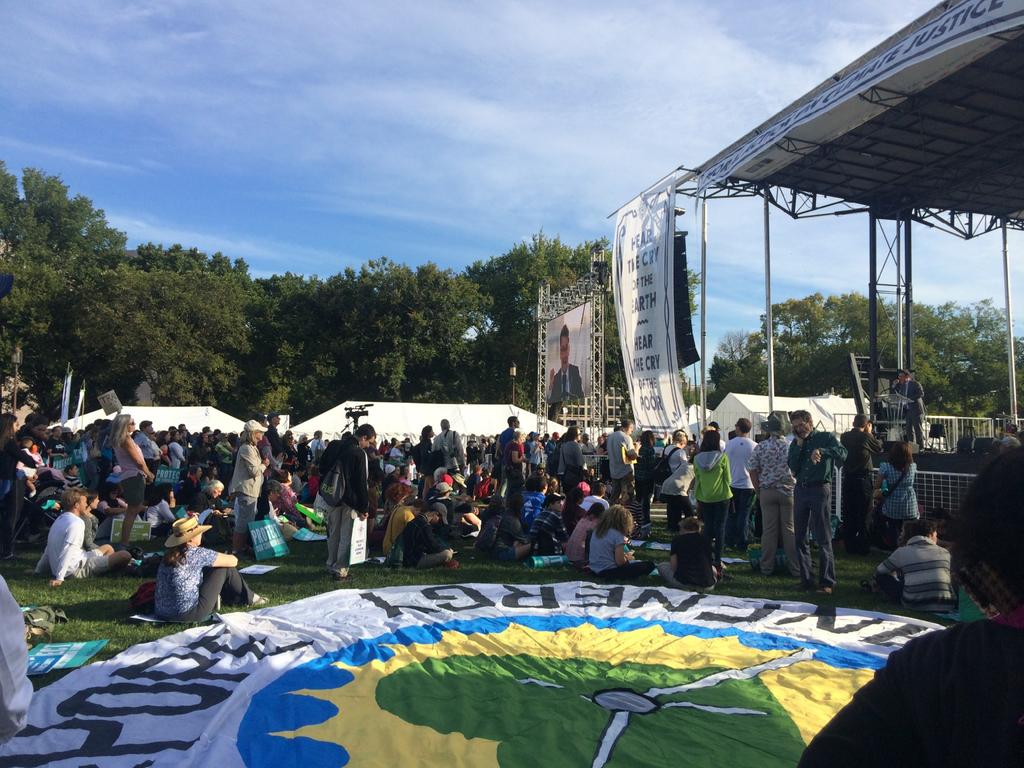 #
Update: The rally featured interesting music:
Watch: Climate charismatics: Praise and worship team sings 'Love Song to the Earth' at Pope's Capitol rally
Related Links:
Special Report: The Climate Skeptic's Guide To Pope Francis' U.S. Visit: Talking Points About The Pope & Global Warming
Special Report: 'Unholy Alliance' – Exposing The Radicals Advising Pope Francis on Climate
Actor Harrison Ford's Green Religion: 'I needed something outside of myself to believe in and I found in nature a kind of God' – Flashback: Michael Crichton: 'One of the most powerful religions in the Western World is environmentalism. Environmentalism seems to be the religion of choice for urban atheists.'