Warmists Try Once Again to Ban Morano From TV! 'Don't book individuals that deny…such as Marc Morano'
Read the Full Article
Warmist group Forecast the Facts: 'Eternal Word Television Network (ETWN) just invited notorious climate denier Marc Morano to "debate" whether climate change is real. Worse yet, during the program, ETWN's own host denied man-made climate change and attacked the Pope for meeting with top scientists. Tell the world's largest religious media outlet, the Eternal Word Television Network (EWTN): Stop broadcasting climate denial.'
Skeptical Junk Science Reaction: 'Marc Morano kicked warmist butt on EWTN -- now warmists want him banned.'
See: Activists demand Catholic TV network ban 'climate deniers' from programming – Following Morano debate with Envrio lobbyist - Watch Morano's Full Debate here: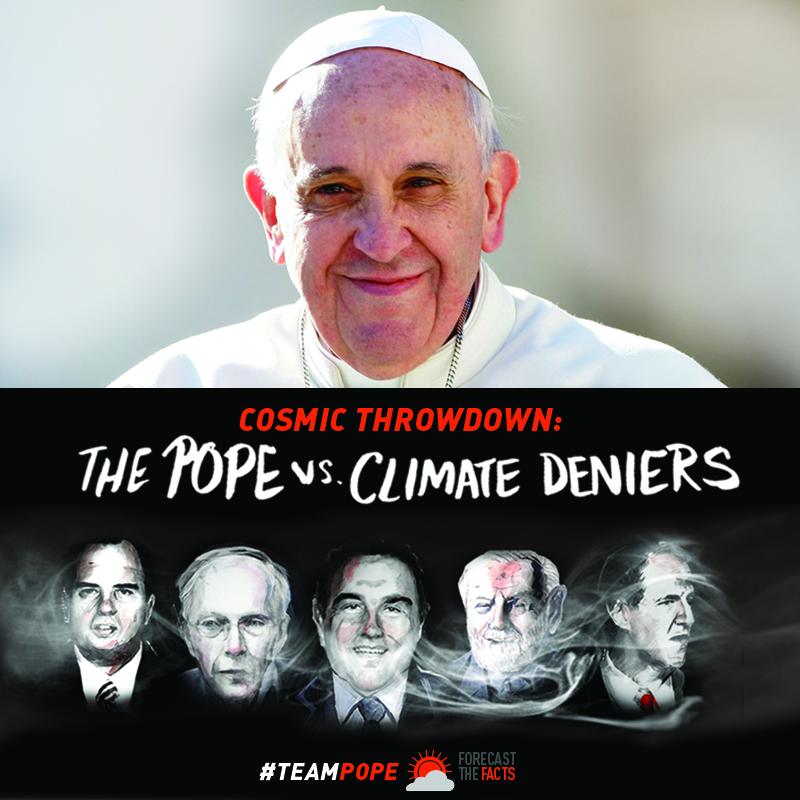 TELL EWTN: STOP BROADCASTING DENIAL
SIGN THE PETITION
This petition will be delivered to EWTN's President and CEO Michael Warsaw:
Don't book individuals that deny or distort the established science of man-made climate change, such as Marc Morano.
You will receive periodic updates from Forecast The Facts. You may unsubscribe at any time. Here is our privacy policy.
Pope Francis is about to issue a historic encyclical urging world leaders to tackle climate change. But meanwhile, the world's largest religious media outlet is inviting climate deniers to spread unscientific lies and accuse the Pope of "confusing" Catholics.
Eternal Word Television Network (ETWN) just invited notorious climate denier Marc Morano to "debate" whether climate change is real. Worse yet, during the program, ETWN's own host denied man-made climate change and attacked the Pope for meeting with top scientists.
Tell the world's largest religious media outlet, the Eternal Word Television Network (EWTN): Stop broadcasting climate denial.