https://www.rappler.com/world/regions/asia-pacific/230980-climate-skeptic-ex-pm-abbott-loses-australia-election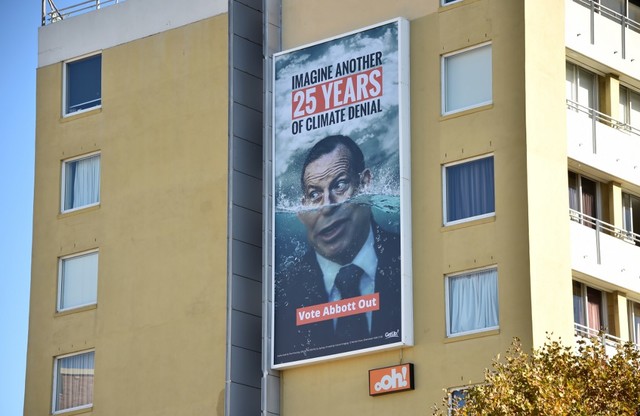 SYDNEY, Australia – Former Australian prime minister Tony Abbott, infamous for once calling the science behind climate change "crap", has become the first big scalp in the country's elections Saturday.
Abbott, who was prime minister from 2013 to 2015, was one of the most vocal climate skeptics in parliament and had held his seat of Warringah in Sydney's northern suburbs for a quarter of a century.
But amid a groundswell of activism on climate change among his affluent beachside electorate and a strong challenge from independent candidate and former Olympian Zali Steggall, Abbott was unable to hold on.
While the national election remained too close to call – with the conservative coalition government of Prime Minister Scott Morrison doing better than expected – Abbott admitted his defeat, less than 3 hours after polls closed.
"I can't say that it doesn't hurt to lose," he told supporters, but added, "I'd rather be a loser than a quitter."