Are Climate 'Deniers' Anti-Women? Study: 'Global Warming Will Cause 180,000 More Rapes by 2099' – Can a carbon tax save you from being raped?!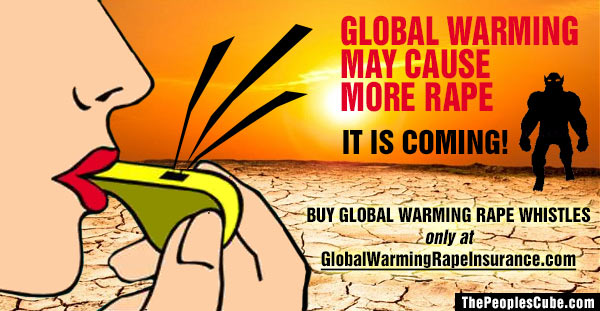 How to prevent crime? 'Rein in the greenhouse gas emissions that are causing global warming in the first place.'
Controversial new research predicts that over the coming century, rising temperatures will result in more violent crime...'Police have long operated with the understanding that 'the summer is more dangerous than the winter,' explains Roman. 'To the extent that climate change causes people to be out and interacting more, there will be more crime.'
'Global warming isn't just going to melt the Arctic and flood our cities—it's also going to make Americans more likely to kill each other. That's the conclusion of a controversial new study that uses historic crime and temperature data to show that hotter weather leads to more murders, more rapes, more robberies, more assaults, and more property crimes. "Looking at the past, we see a strong relationship between temperature and crime," says study author Matthew Ranson, an economist with policy consulting firm Abt Associates. "We think that is likely to continue in the future."
Climate Depot Response: 
If warm weather cases more rape, why the significant 'drop; in US rape rate since the 1970s cooling scare?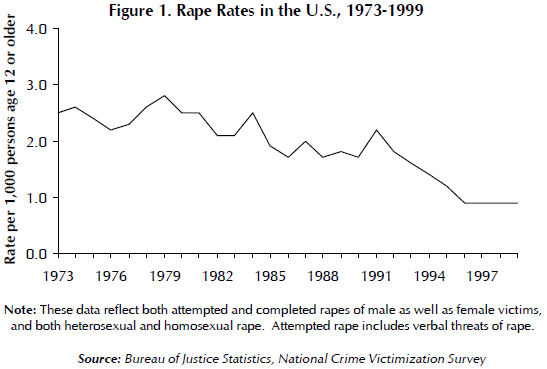 US crime rate at lowest point in decades. Why America is safer now.: 'The crime rate for serious crimes, including murder, rape, and assault, has dropped significantly since the early 1990s in part because of changes in technology and policing, experts say.'
'If warm weather causes more crime, why the drop in US violent crime since the '70s cooling scare?'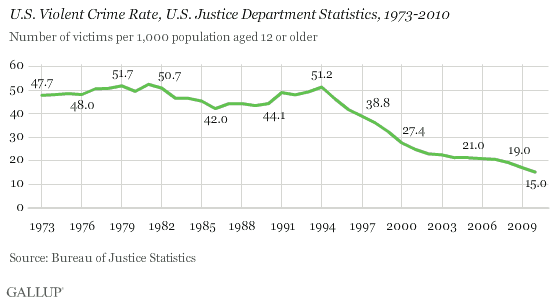 Via Mother Jones: http://www.motherjones.com/environment/2014/02/climate-change-murder-rape
property crimes, especially burglary and larceny, initially tend to increase as the weather warms but then level off once temperatures reach about 50 degrees. This suggests that cold weather may create obstacles to committing these types of crimes—Ranson cites closed windows, for example—obstacles that disappear when it's warmer outside.
By contrast, the relationship between violent crime and temperature appears to be highly linear—as temperatures keep rising, so does the number of crimes
End Mother Jones article excerpt.
#
Related Links: 
LA Times: Climate change brings more crime – Study: 'Between 2010 & 2099, climate change can be expected to cause an additional 22,000 murders, 180,000 cases of rape, 1.2 million aggravated assaults…a 0.8% increase in cases of vehicle theft'
Flashback: Can a carbon tax prevent YOU from being MURDERED or RAPED?! UN IPCC's Prof. Hsiang's new study 'could go a long way toward convincing people that climate change can directly affect their lives. We just need to make it all about us, and our unwillingness to get murdered'
Flashback: A UN IPCC Scientist's New Study! 'Global Warming Sparks Fistfights & War, Researchers Say': 'Will systematically increase the risk of many types of conflict ranging from barroom brawls & rape to civil wars & international disputes' — Climate Depot Responds